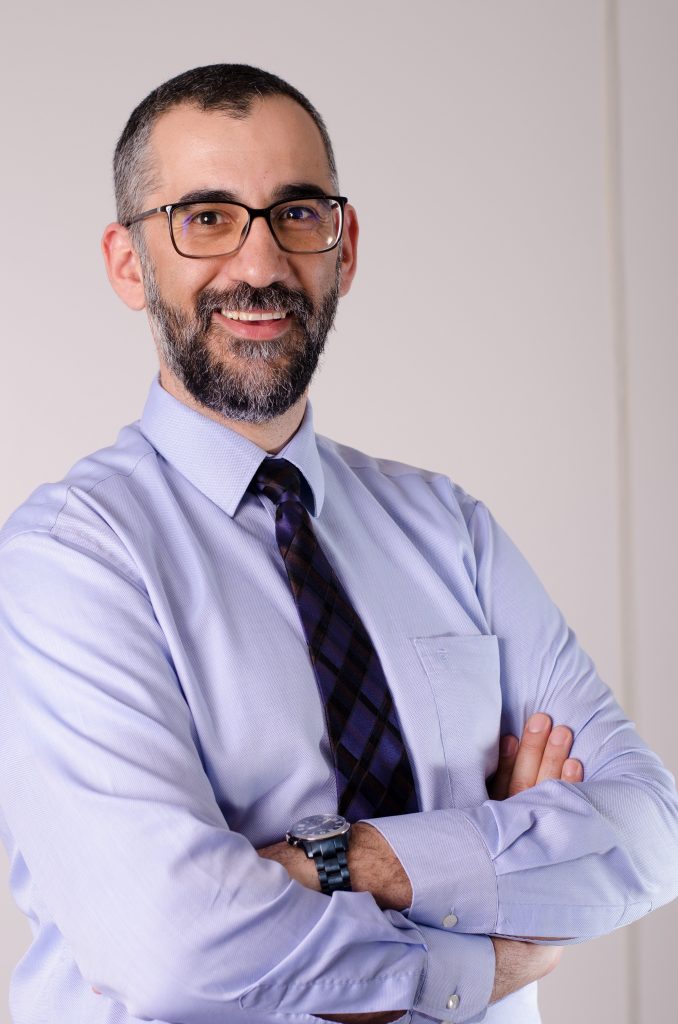 By Patricia Lang-Schönberger, RBI|
Vanja Tokić has been Group Community Lead & Agile Coach for Advanced Analytics & Artificial Intelligence at RBI since 2018. He is responsible for nurturing the group-wide AA&AI Community across the RBI Group. He also supports the internal start-up team to continuously deliver data-driven innovations, by utilizing agile methodologies (Scrum/Kanban) and establishing a growth team culture.
You work as an agile coach. What does an agile coach do? How do you bring agile into the organization?
An agile coach in RBI is an integral part of our adaptive tribes, acting as a mentor, trainer and facilitator to individuals and teams and, more importantly, working as a change agent, enabling managers and internal leaders to transform how we develop and deliver products to our customers.
I was lucky to start working with agile methodologies to deliver IT projects within our organization almost ten years ago. Step by step, by experimenting, trying out new things and continuously learning, I realized that while tools can help, it really comes down to how we interact as individuals, how we organize and work together as teams. This is the essence of my personal mission as well – to help grow autonomous, empowered teams that are not afraid to drive our transformation to a truly data driven organization.
Agile is on everyone's lips. It's almost a "hype" recently. Organizations want to be agile. Why so? What can agile do that any other working style couldn't do? Also bearing in mind that agile has existed for a long time, in particular in IT.
It's true, Agile has peaked in popularity and has been oversold and sometimes even abused, especially after being taken up by large corporations and consulting agencies. Still, I find the core values of agile timeless and crucial. Namely, to collaborate closely, deliver incrementally, reflect periodically and improve continuously. You would not be wrong calling it "common sense"!
Especially now, in a world of accelerating technology and continuous disruption, we cannot afford to be too rigid, too strict, or too formalistic. The agile manifesto for software development was written 20 years ago, but today agility must be ingrained in every aspect of our organizations to help them quickly adapt and change course or adopt new technologies and ways of working. Agility has been supporting successful businesses for a very long time, now it is crucial for success.
Transformation needs agility on all levels, you say. What does that mean? How do we have to work in the future in order to achieve transformation?
Well, the point is that having an agile software development process, while keeping the rest of your organization strictly hierarchical and your business processes bound by long chains of delivery, will only make your work more cumbersome. If we strive to continuously deliver innovations to our customers, we must embrace flexibility. This means that we must streamline our organization in a different way – instead of optimizing for maximum efficiency, we need to optimize for innovation with maximum positive impact. To achieve this, we need to change not just our technology stack, but also adapt our business processes and grow people who work together responsibly and more autonomously.
What is the most important part of agile – technology, people or business?
I think you will guess by now that people are the most important and at the core of the transformation. It does take effort and time to upgrade technology and change the business processes but having the right people with the right mindset is what makes the difference.
COVID-19 has changed the way we work worldwide. Digitization experienced again a real boost due to the situation. Agile working is part of a so-called new way of working. How can this fact take companies to the next level in terms of how they organize their working practices?
This crisis has only accelerated what was already well underway. I consider myself an optimist who strongly believes that the challenges of tomorrow – technological, societal, environmental, can be solved if we work together and grow together. We need to rethink how we work and how we make impact, not only as a single organization, but as a global organism. Agile is just a small piece of that puzzle, but a very important one.
And as a conclusion, a personal question: why is agile the best method for you? How did it change your way of work, your way of approaching problems or tasks?
For me, personally, agile really is about having the right mindset, rather than using a set of tools or a certain methodology. Being open to learn, grow and continuously adapt is at the core of this "movement". This has not impacted just my work life, it opened some new doors and helped me help others. Probably this is what I appreciate most, having a chance to contribute positively and to see the other person smiling when we achieve something together. Yes, in the end it's that simple!
---
Maybe you are interested in…
[custom_posts template="one_third" effect="none" hide="summary" entry_ids="3727,3714,3677″]
[/custom_posts]