by Carmen Dimitruc, Raiffeisen Bank in Romania |
An initiative started by Tășuleasa Social Association and supported by Raiffeisen Bank Romania, Via Transilvanica is, some would say, nothing more than a 1,400 kilometres pathway that crosses Romania from North to South, passing through ten counties, 69 rural or urban communities, some poor, some rich, some even unknown. However, it is much more than "just a road". It's the story of a better Romania, build on sustainable values.
Via Transilvanica starts in Putna Monastery's courtyard, where its first andesite landmark lays, and ends in Drobeta Turnu Severin, near the Danube river. Every kilometre on the road is signalled by these landmarks, 240 kilograms of stones sculpted with distinct symbols in Tășuleasa's home (Piatra Fântânele, Bârgăului Mountains), by young artists and art students as well as known sculptors. They guide you through on your way, along with the orange T signs you will find on trees, poles or bridges.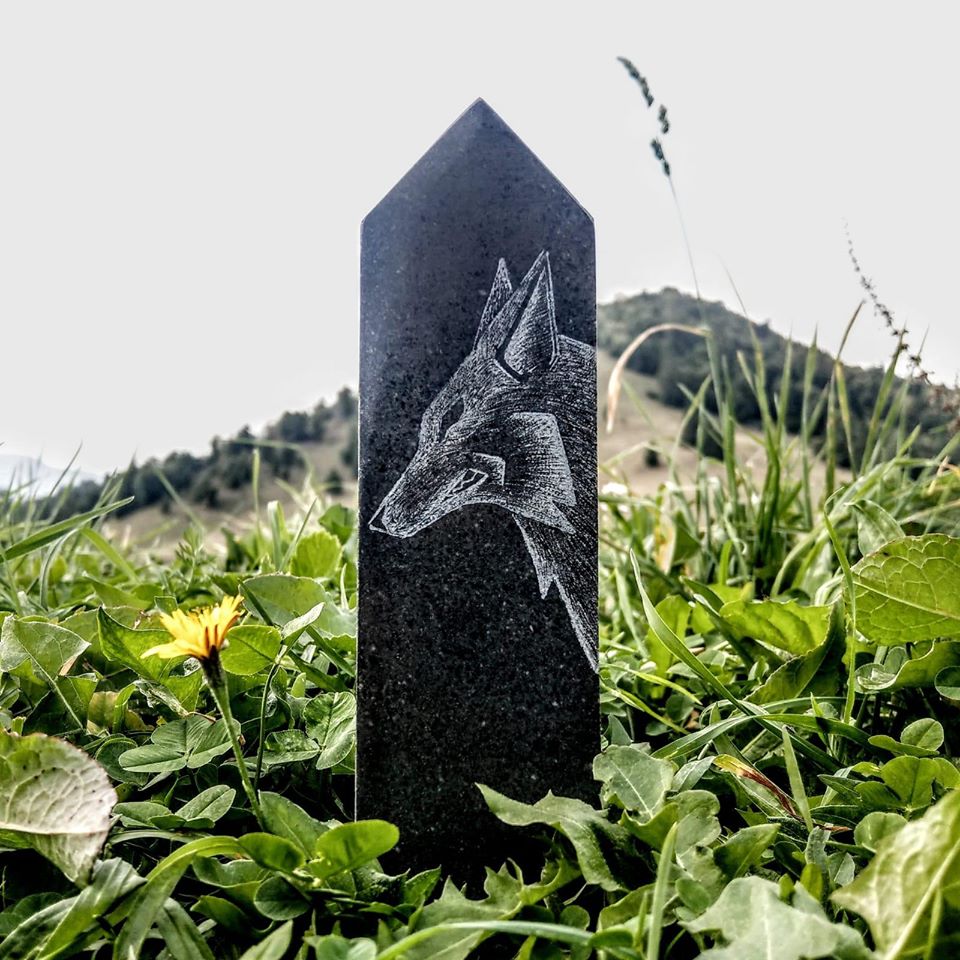 Landmark Tasuleasa – by Via Transilvanica
While there are landmarks, there is no "official, man-made Via Transilvanica". That's because Via Transilvanica takes you on roads that already exist – from asphalt highways to old Roman roads, to fields, forests, former train tracks, passing by villages, cities, sheepfolds, and sometimes even bears. You can walk, drive, bike, use the train or other means of transportation. Camp in a tent or stay in the home of one of the locals. You can travel the whole road or only a portion of it. The choice is always yours.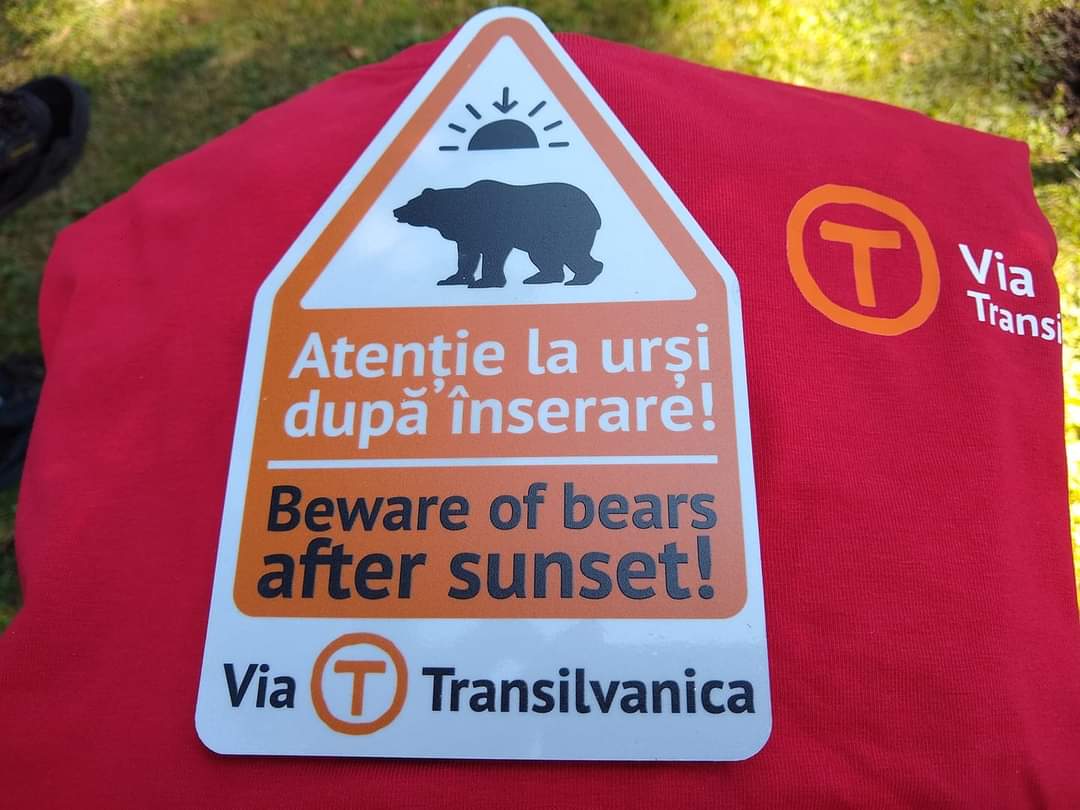 Beware of bears – by Raiffeisen Bank Romania
The strength of the community
Via Transilvanica's 300-page guide recommends that you use the marked road, take accommodation in verified places, with locals involved in the project, and stay safe during your travel. The driving force behind the whole travelling experience, besides the gorgeous landscapes and numerous opportunities for reflection (especially when you travel alone), is the community at large.
People in little villages who open their homes to complete strangers and share their dinner with someone who just arrived from the road. Old ladies who send you back on the road with a jar of raspberry jam in your backpack, or shepherds who give you some of their cheese when you meet them on your way. Monks who open the monastery's gates to you, for dinner and a prayer. You leave behind a poor community and enter a more prosperous one, to enjoy a complete food experience, or you get to eat local desserts, made with apples picked from the tree you're resting under, that taste like childhood with your grandmother.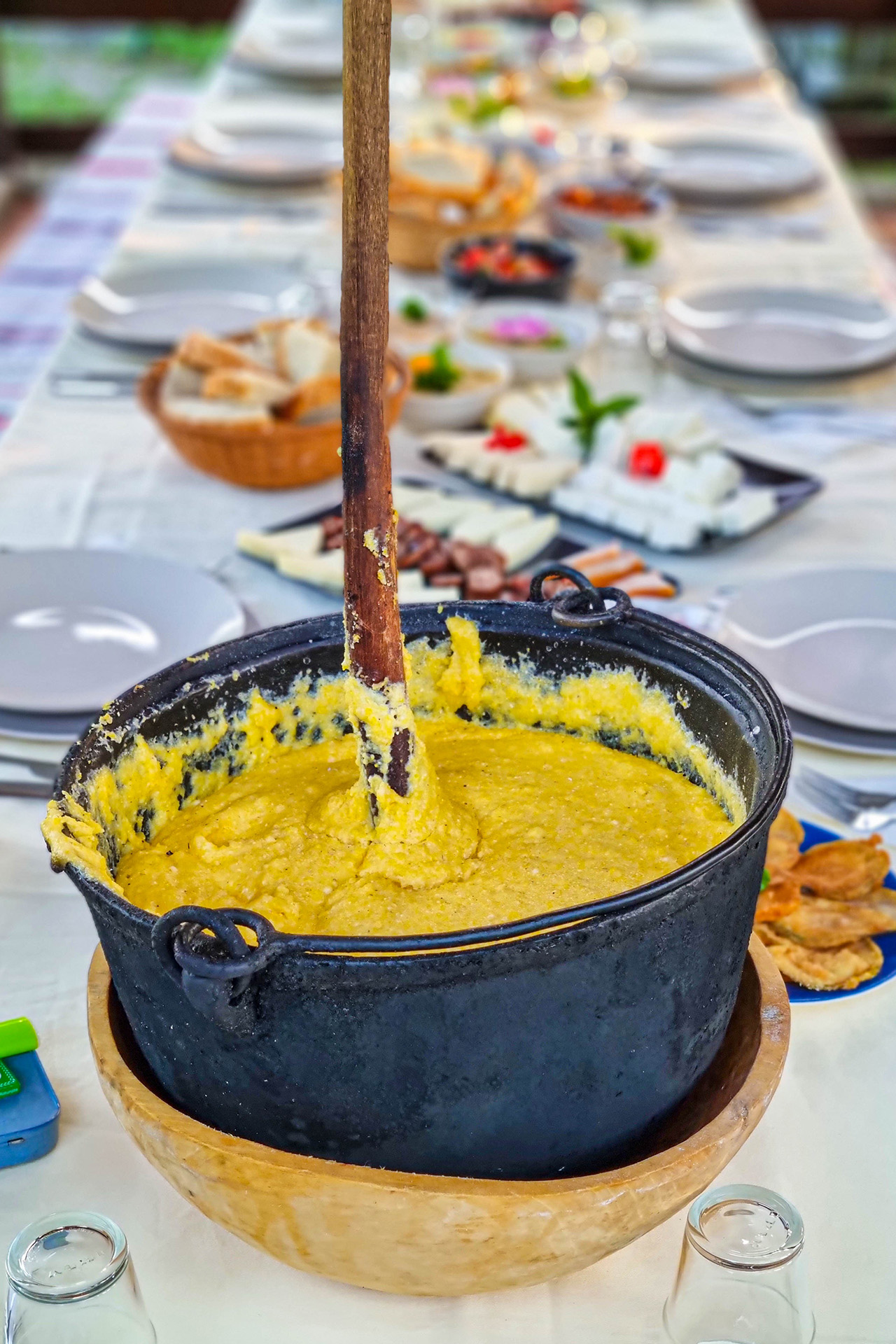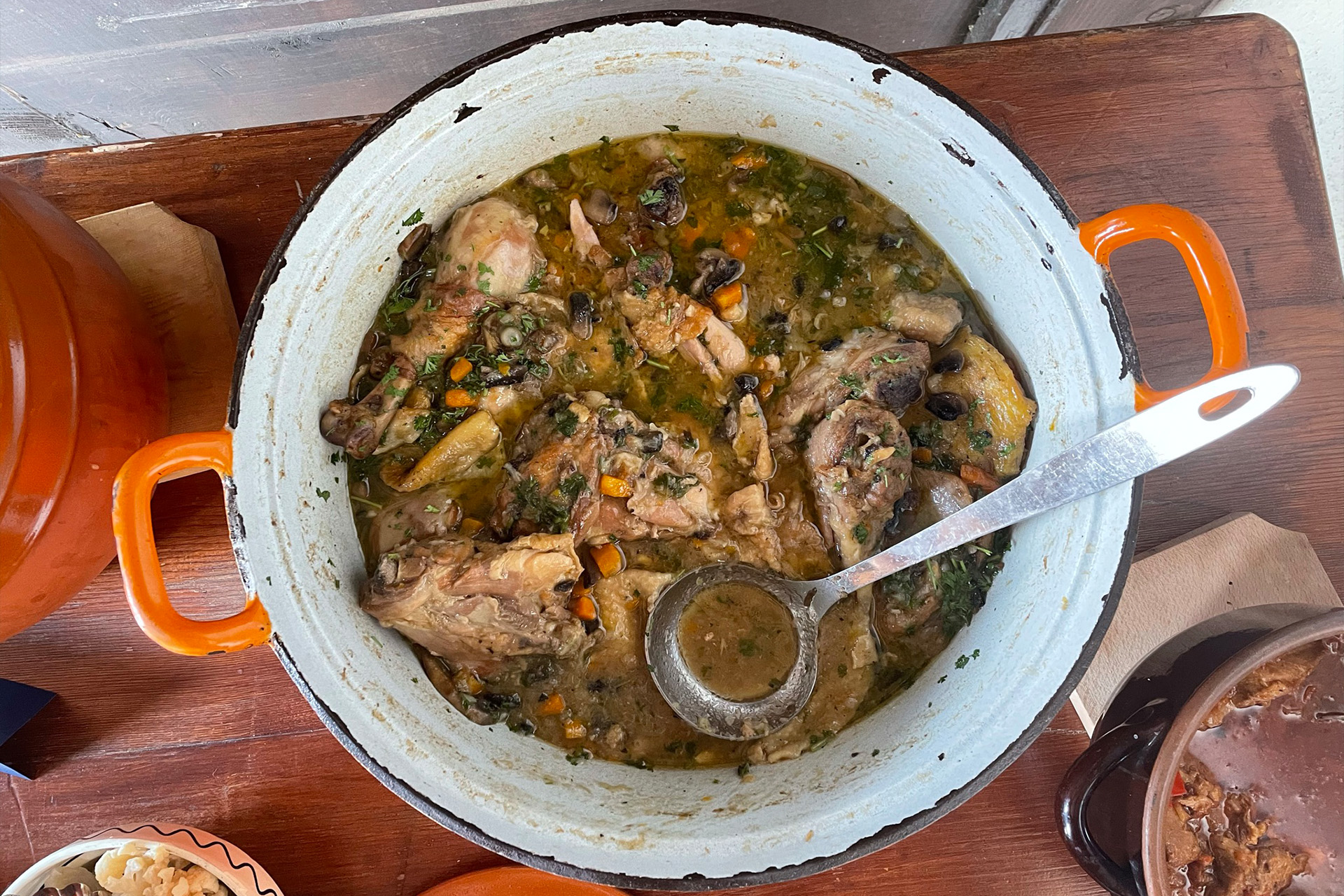 by Ciprian Muntele, food blogger
People open their house to you, give you their food, help you, while they don't know you. They all seem to understand they are part of something bigger, something that seems lost most of these days: a community where individuals are hospitable, share the little they have with anyone who crosses their threshold and work together for a better future.
You simply cannot tell the story of travelling on Via Transilvanica without the word "people" in it.
A strategic partnership with Raiffeisen Bank Romania
Raiffeisen Bank International is the first Austrian banking group to undertake the Sustainable Development Goals adopted by the United Nations and the Principles of Banking Responsibility, to which it contributes both at group and local level through a series of programs and initiatives. Raiffeisen Bank Romania supports the Via Transilvanica project since its very beginning and thus places itself at the intersection between being a responsible citizen and a facilitator of the society' prosperity and well-being.
Our purpose is to help communities develop sustainably and reduce inequality, while protecting the amazing cultural and natural patrimony of Romania, and we remained faithful to it from the first andesite landmark we helped put in place. More than 400 kilometres on Via Transilvanica were marked with the Bank's support and some of our more seasoned volunteers can point exactly where they painted an orange T. Our contribution rallied other companies, large and small, to get involved and inspired more people for individual donations as well as voluntary work along the way.
A warm invitation to visit
Via Transilvanica was more than once named The Romanian El Camino. It takes you to places you knew existed, but you were never curious enough, or daring enough, to visit. Like El Camino, it makes you face your fears, especially when you find yourself alone on the road, but it also gives you an amazing experience that triggers all your senses.
Whatever your reasons, if you need to get away to find yourself, we may have the solution. Come visit Via Transilvanica! It's in Romania, the people are warm-hearted, the landscapes a blast, and the food to die for!
* Interested travellers needs to know that there is a mobile app with GPS tracker for the Via Transilvanica route, as well as a PDF guide with suggestions and recommendations for accommodation and boarding.
** You can find more information and photos on https://viatransilvanica.com/ and https://cronicaridigitali.ro/zi-de-romania/. Raiffeisen Bank Romania collaborated with various Romanian influencers in order to develop the first digital monography of Via Transilvanica.
Photo sources: Via Transilvanica (www.viatransilvanica.com), www.cronicaridigitali.ro (influencers Vlad Eftenie & Ciprian Muntele) and Raiffeisen Bank Romania.