By Petra Kopecka, Raiffeisen Bank in the Czech Republic |
On 18 December, the Czech Republic commemorates the tenth anniversary of Václav Havel's death. Let's take a look at what makes this man so special.
Vaclav Havel (*5. 10. 1936 Prague, †18. 12. 2011 Hrádeček u Trutnova) was a writer, playwright and a forbidden and persecuted artist. Due to his harsh criticism of the conditions during the communist dictatorship, he was imprisoned several times for his political thinking and served a total of almost five years. In 1989, he was a leading figure in the non-violent overthrow of the communist regime and political changes in Czechoslovakia. After the Velvet Revolution, he became the last Czechoslovak president and the first president of the independent Czech Republic.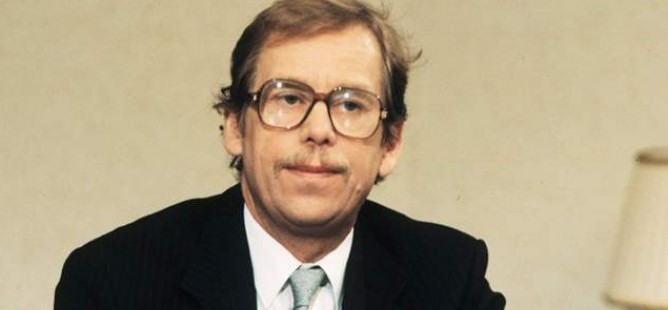 Source: Petr Šimíček, moderni-dejiny.cz
Václav Havel has gained 29 state honours, 100 prestigious international awards, 50 honorary doctorates and many other awards for his literary, intellectual and political work, and his lifelong efforts to uphold human and civil rights. He was also repeatedly nominated for the Nobel Peace Prize, but never won it.
As president, in addition to reinstating freedom, he was responsible for the repeal of the Warsaw Pact, the country's involvement in the European integration process and its accession to the North Atlantic Allianc.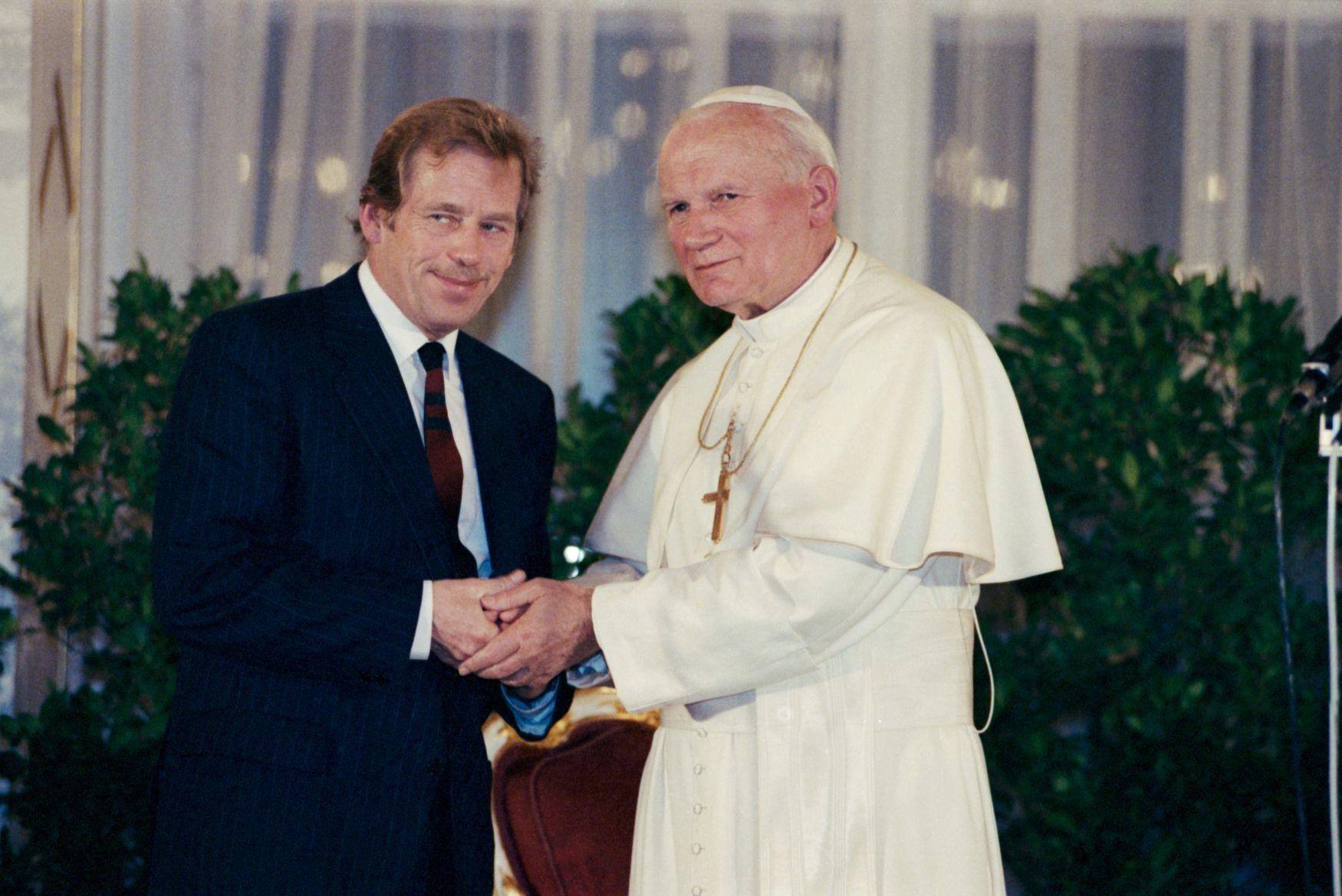 Source: ČTK
Thanks to Havel, Czechoslovakia had outstanding relations with the West after the fall of communism, and it received great recognition abroad. His personality made US President George W. Bush or Pope John Paul II visit Prague. Havel was also known for his close relationship and friendship with the Dalai Lama. He managed to speak in the US Congress as the first representative of the country from behind the former Iron Curtain. His speech then earned applause on the open stage. During the more than twelve years in the role of the Czechoslovak and Czech president, Havel visited a total of 59 countries on 181 business or state trips.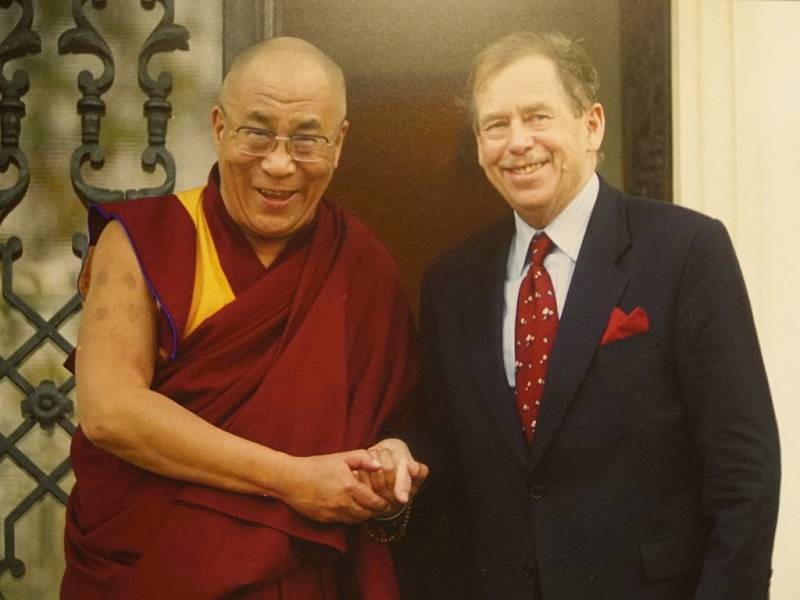 Source: Attila Racek, Deník
"President Havel has made the Czech nation proud. For many people around the world, the words 'Havel' and 'Czech' mean the same thing. Havel put Prague and the Czech Republic on the map of the post-Cold War era," said the former US Secretary of State and Czech native, Madeleine Albright.
In 2012, the Parliament of the Czech Republic adopted Act No. 94/2012 Coll. as follows:
"Václav Havel has contributed to freedom and democracy."