By Ljiljana Grubic and Gunter Deuber |
Over the past three to five years, Serbia's economy has, with an average GDP growth well below the average in Southeastern Europe, noticeably underperformed regional peers. The weak performance can be attributed to a delicate mix of structural weaknesses (a lack of public sector reforms, weak FDI inflow, increasing sovereign debt) and one-time factors (such as natural disasters, adverse weather conditions, weak performance of Italy, an important economic partner). After years of sharp rises in government debt (from 26 per cent of GDP in 2008 to a peak of 74 per cent), structural fiscal consolidation (started in 2015) acted as a drag on personal and state consumption and hence economic growth. In addition, the legacy of the previous credit boom had to be overcome in the banking sector. The share of non-performing loans peaked at around 20 per cent (in 2013/2014). However, in the past 6 to12 months, the overall economic and financial environment has improved markedly, based on previous structural reforms.
Economic growth in Serbia more robust and sustainable than in other major peers in SEE
In 2014 and 2015, important structural reforms were implemented in the areas of the labor market (more flexible labor market laws) and insolvency and licensing procedures. In the banking sector, the share of non-performing loans in 2017 was reduced to just under 11 per cent, with new loans already rising by almost double digits. The business climate has improved significantly, favoring rising FDI. In Serbia, FDI inflow currently stands at around 6 per cent of GDP and is almost back to pre-crisis levels; a regionally notable development. In addition, a lot of FDI target the industrial and export sector. As a result, exports have posted double-digit growth since 2015, i.e. Serbia was able to capitalize on strong economic momentum inside the euro area (Italy and Germany account for a 20 to 25 per cent export and import share). In addition, domestic investment dynamics also picked up in 2017 (up 8 per cent yoy). However, private consumption was still rather hesitant in 2017 (+ 1.7 per cent yoy); but already significantly better than in previous years (from 2009 to 2016, private consumption fell by 0.2 per cent on average!). The solid export growth, with moderate import growth rates, has also reduced the current account deficit. It is now at a sustainable level (4 to 5 per cent of GDP) and is fully covered by FDI inflows. The combination of austerity measures and an upturn in economic momentum pushed public debt from just over 70 per cent of GDP in 2015/2016 to 61 per cent of GDP in 2017. If there is no fundamental change in the fiscal stance, then public debt will be below 50 per cent by 2020 – a sensible target for an emerging economy like Serbia. Overall, no serious macroeconomic imbalances are identifiable in Serbia at present. Hence, economic growth in Serbia (although strongly dependent on a continuation of FDI inflow) is more robust and sustainable than in some other major peers in Southeastern Europe. In Romania, for example, overheating is emerging, with rising risks of an unsustainable twin-deficit (fiscal and current account deficits); in Croatia, fiscal consolidation has been less successful and there are still many bad loans in banks.
Indicators point to solid growth in 2018 and 2019
Currently, all leading indicators point to solid growth in 2018 and 2019. GDP growth in the range of 2.5 to 3.5 per cent – the highest growth since 2008 – is within reach. After years of fiscal consolidation (even a fiscal surplus of 1.2 per cent of GDP was achieved in 2017), "only" fiscal surpluses of 0.5 per cent of GDP are targeted for the coming years (after deficits in the range of 4 to 6 per cent of GDP) 2010 to 2015. Given the structural fiscal consolidation and the absence of macroeconomic imbalances, the leading international rating agencies increased their country risk assessments over the past twelve months. A positive risk assessment and low inflation have enabled the central bank to lower its key interest rate to historically low levels. Five years ago, the base rate in Serbia was still in the double-digit range, currently at 3.25 per cent. Despite falling interest rates, the Serbian dinar was able to gain almost 4 per cent in 2017 compared to a strong euro. Further rate cuts to below 3 per cent appear to be possible as the Serbian Dinar continued to appreciate from a year-to-date perspective. Our year-end key rate call for 2018 is at 2.75 per cent. However, at some point there will be not too much monetary policy space left due to the changing regional and global monetary policy surroundings, e.g. in 2019 the key rate in the US could be above the level of 2.75 per cent. Therefore, overambitious interest rate cuts could even be counterproductive, as they could scratch the current solid international investor confidence. It should be noted here that in recent years Serbia has become increasingly dependent on financing in the international emerging market investor community. The sketched positive economic developments partly contributed to the recent pick of Serbia as one of the most promising candidates within the EU Strategy for the Western Balkans presented in February 2018.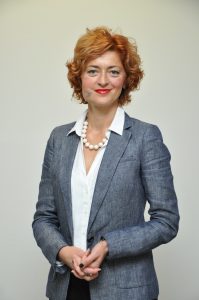 Ljiljana Grubic, Chief Analyst at Raiffeisen banka in Serbia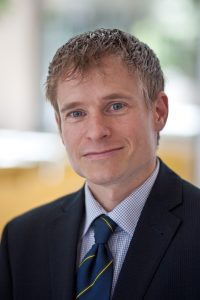 Gunter Deuber, Head of Economics/Fixed Income/FX Research at RBI in Vienna