By Darya Petrovich, Priorbank Belarus |
The Belarusian artist Roman Zaslonov is well known not only in Belarus, but also abroad. In 1997, he was awarded the First Prize at the Salon d'Automne in Paris (one of the oldest salons in Europe) and attracted a vast number of international collectors and art lovers. Together with his family, the artist has been living and working in France for twenty years. Several times a year he visits his second studio and his own restaurant in Minsk. We talked to Roman Zaslonov about the beginning of his creative path, inspiration and aims of art.
About his first picture
I painted my first picture when I was twelve years old. I was very fascinated by the Russian way of painting. I liked the artist Mikhail Nesterov and borrowed a few things from his plots for my work. I began to create it during our family holiday in Jurmala and finished it in Minsk. I was very excited about the process. My first work was called "Squirrel". I depicted a squirrel coming down the tree trunk, an old man and a boy feeding the squirrel.
About his style in painting
Most often, I draw female images, because I admire female beauty as an artist and as a man.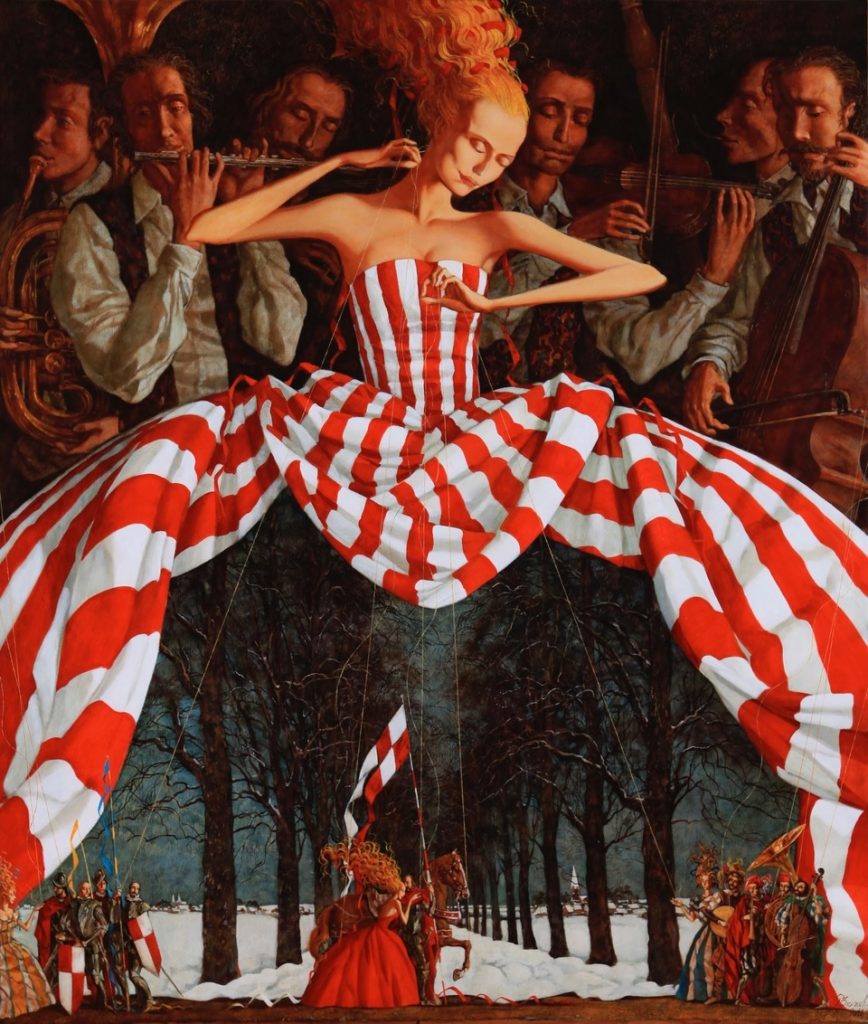 I used to experiment a lot, painted portraits, landscapes. There was a period very close to the current one, but with a lot of convention and generalization in it. Two years ago, I tried to work with video. This experience allowed me to take a fresh look at painting. However, my video style is very similar to my pictures.
About the purpose of his work
I want my work to bring joy to people. I want to distract them from everyday life, from watching TV, reading newspapers and invite them to the world of fantasy. I believe that this will help people to get their mind off the troubles and learn something new, unusual.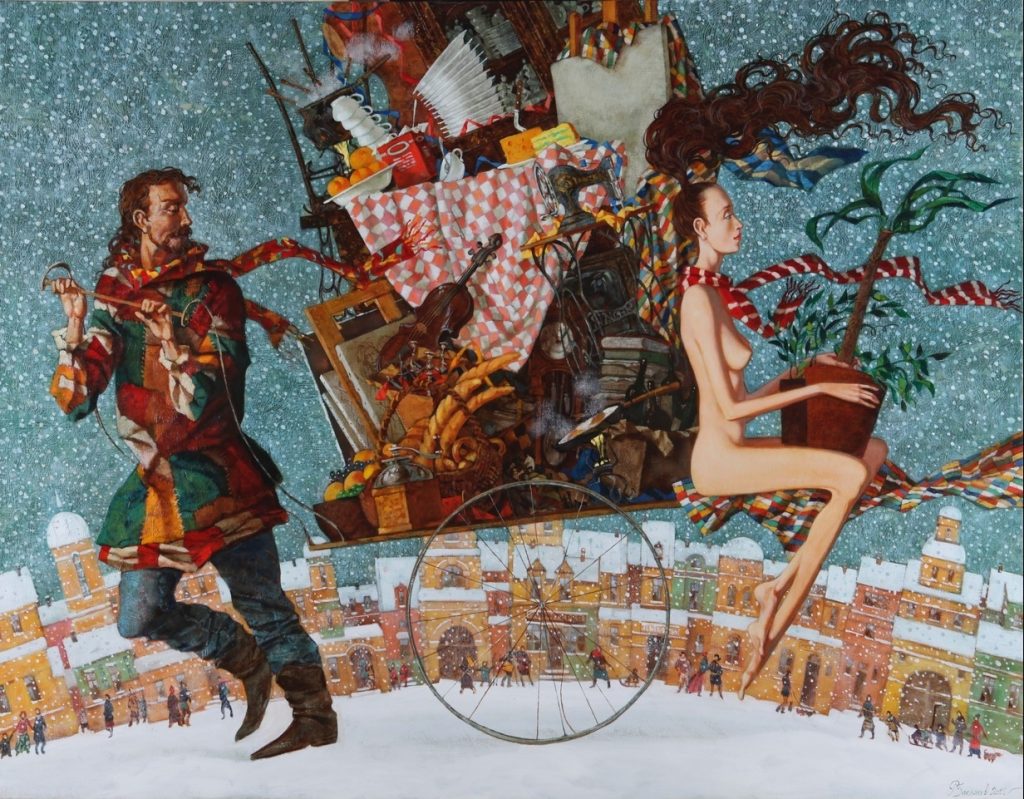 About inspiration
Every artist is inspired in different ways. Personally, I am inspired by the desire to create something. The only way to achieve this is to work every day, not to be distracted by other tasks. After two or three weeks it works out. Before that, there is an exchange of energy between you and the picture.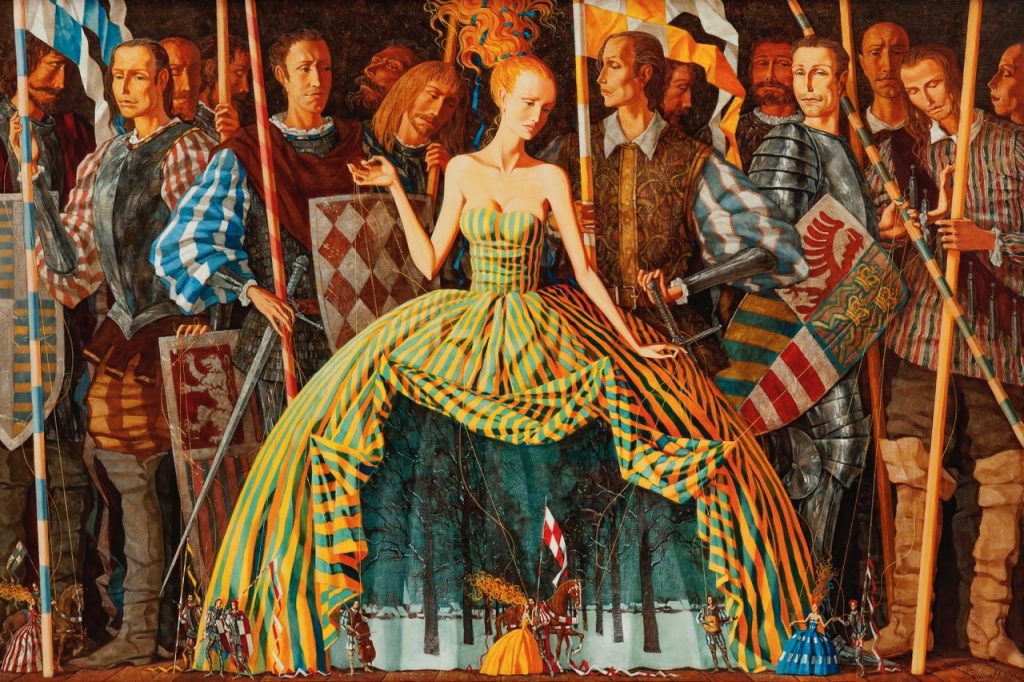 In addition, I am inspired by people, visiting museums, masterpieces of world painting. I like Russian painting of the 19th century. I admire the Northern Renaissance art that is widely represented in France, Belgium and the Netherlands.
About Belarusian art
Belarusian art is diverse and has a great potential. There are many interesting and talented artists. On the one hand, we still have a classical school. But on the other hand, contemporary art is not only painting, but also performances and installations. The main thing is that young artists have the opportunity to develop, gain new knowledge and show their work to the public.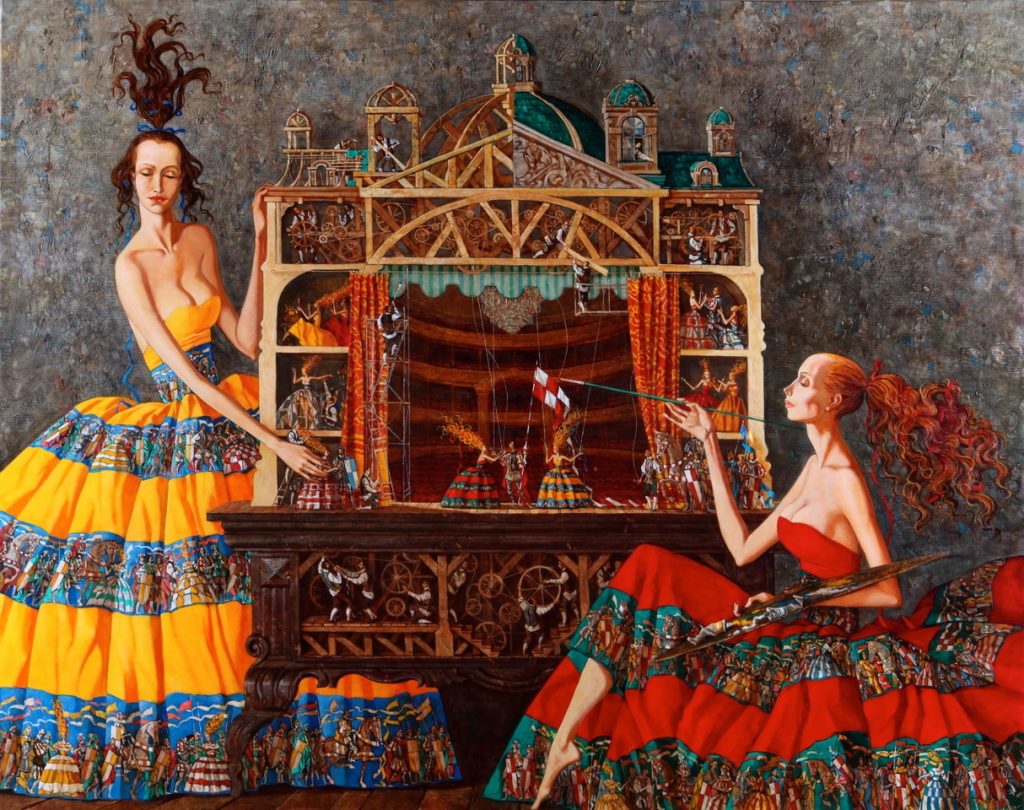 If not an artist, then…
I have never seriously thought about alternatives. I'm a co-founder of the restaurant "Zaslonov" in Minsk. I like taking part in its development. However, it doesn't mean that I would like to become a cook or restaurateur. It's a hard work. When I'm in a bad mood, I think that I'd rather be an office worker, who has a clear work schedule and a stable income. Nevertheless, it passes quickly. I would never give up on art.
[divider style="none"]
[/divider]
Maybe you are interested in…
[custom_posts template="one_third" effect="none" hide="summary" entry_ids="1563,1213,1291″]
[/custom_posts]