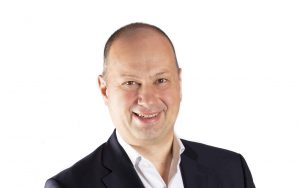 By Alexandra Jocham, RBI |
In the 21st century, we live in a world of global challenges such as climate change, financial crises, the COVID disease, rising political threats and ethical dilemmas. We face unprecedented levels of disruption in economics, social and environmental challenges of huge proportions. Banks as financial intermediaries play a key role in the society and engage in initiatives such as the UN Global Compact and the Principles of Responsible Banking from UNEP FI to address the grand societal challenges of our time like those posed by resources depletion, inequalities, poor healthcare and economic insecurity. Nowadays, the setting and its dynamics pose a practical challenge to responsible banking, however it also opens up new opportunities.
Discover CEE talked to Sustainable Finance Team – Markus Ecker, Head of Cover Pool and Public Finance, and Vera Economou, Sustainable Finance Expert at Raiffeisen Bank International, to find out, how banks tackle these challenges and opportunities.
What do you at RBI do in the field of responsible banking?
Vera Economou: We, in RBI, have adopted a "profit-with-purpose" business model with the explicit alignment of our activities with social, environmental and economic responsibility. We help develop sustainable economies and support our customers' transition to low carbon activities. Our success and ability to focus on "doing good" and "avoiding harm" is linked to sustainable development targets.
Since 2018, RBI has issued several green bonds. What is the benefit?
Markus Ecker: These bonds support the growth of green financing across all our network banks in CEE and in the Head Office and facilitate a reduction of 60,281 tons of CO2 emissions annually.
A substantial part of the green bond portfolio is allocated to green buildings. Why?
Vera Economou: The climate impacts of the existing buildings and new construction projects accounted for 40 per cent of greenhouse gas (GHG) emissions and 50 per cent of energy use globally. Improving the energy efficiency of buildings has the potential to substantially save and reduce energy and hence, to reduce greenhouse gas emissions.
Markus Ecker: We are financing a portfolio of green commercial and residential buildings in CEE. These buildings have considerably lower energy consumption than the average property at the same location. In terms of greenhouse emissions this leads to an annual reduction of 27 thousand metric tons per year.
In addition to the green buildings, RBI is financing a new green asset category – clean transportation.
Can you tell us more about that?
Markus Ecker: Within the EU, electric vehicles are expected to contribute to a more decarbonised transport system and reduce greenhouse gas emissions by 80 to 95 per cent by 2050.
Electric batteries represent a crucial component for the automotive industry to transform towards sustainable development and to fulfill the EU CO2 targets for cars. Together with Raiffeisen Bank in Hungary, RBI is providing a green loan to support Samsung SDI's contribution to the development of the European electric car market by producing high-efficiency electric batteries for electric vehicles. This plant, which is located in Hungary, is capable to produce batteries for 50,000 electric cars annually.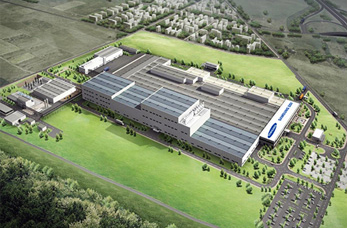 Vera Economou: According to the assessment of the European Environment Agency in 2017, 27 per cent of the total EU-28 greenhouse gas emissions came from the transport sector. Road transport was responsible for almost 72 per cent of total greenhouse gas emissions from transport, of which 44 per cent was accounted for by passenger cars. By 2050, emissions need to be around two thirds below the 1990 level in order to meet the long-term greenhouse gas emission reduction target of 60 per cent.
RBI's and Raiffeisen Bank Hungary's investment contribute to 31,139 metric tons of CO2 emissions avoided per year.
What are RBI's future plans in the field of responsible banking?
Markus Ecker: Together with HO Treasury we will continue on this path and regularly issue green bonds on the international capital markets as well as on the Austrian and Eastern European retail markets. In doing so, we aim to offer alternative investments to investors focusing on climate-resilient investment opportunities. Our mission of being a responsible banker is to nourish sustainable growth, social improvement and long-term prosperity of future generations.