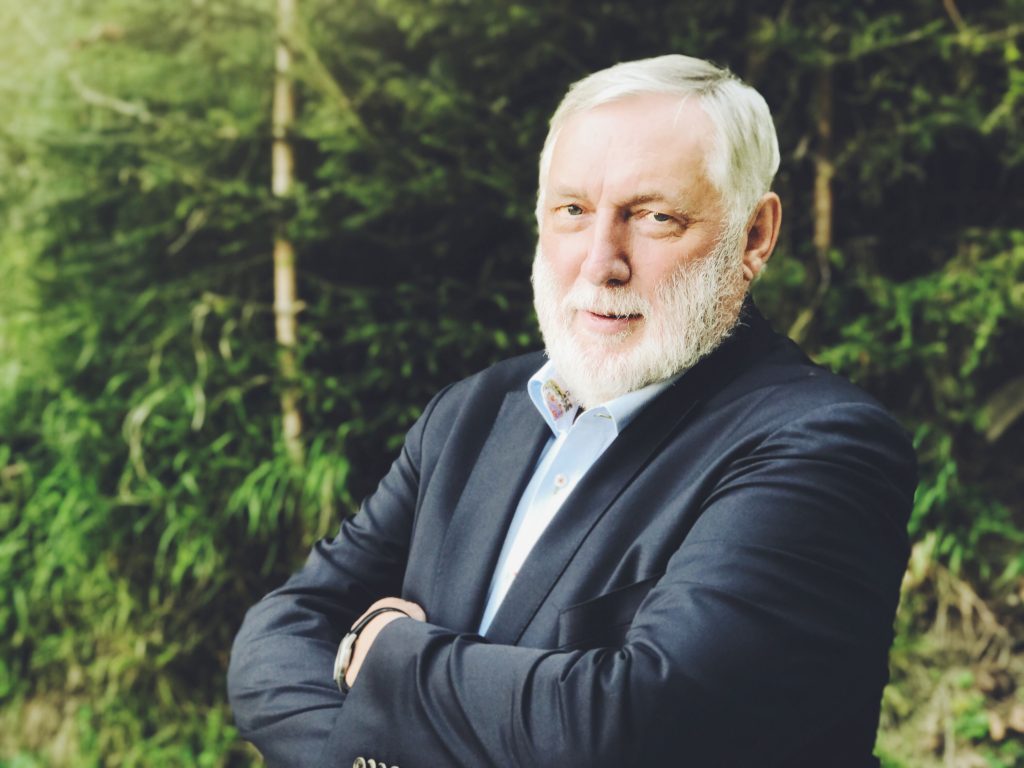 By Franz Fischler, Raiffeisen Sustainability Initiative |
It is not a new insight that the banking sector is not an objective in itself but belongs to the service sector.
Its services are, of course, first and foremost aimed at customers and their wishes when it comes to investing or lending money or exchanging it for other currencies, financing investments or trading securities. An essential element for success is a good relationship of trust between the bank and its clients.
However, digitalisation has long since taken hold of the banking sector and most traditional banking services can now be provided online. Reliability is absolutely guaranteed in this way, but the emotional side of the banking business can certainly not be replaced by machines in the future either. However, this development means that for the bank employee of the future, other qualities than in the past will be decisive for his success. These include in-depth digital knowledge and a broad overview of the money, capital and financial markets. But more than that, high mental and psychological qualities are required to gain the trust of customers.
It is also not entirely new that capital and investment banking has increasingly outgrown the real economic necessities. This sector has now given rise to a huge financial industry which, if it is not subject to clear rules, can put not only companies but also entire states in serious trouble.
In response to the very real danger in 2008 that not only Greece could have gone bankrupt, but that the euro was also threatened, countless new regulations have been introduced, from the elk test for banks to rescue parachutes and the Banking Union.
Banking sector part of solving the problems of our time
Despite all the justification for criticism, this development has shown one thing: The banking sector is one of the central foundations for the functioning of the economy and society and part of the solution to the problems of our time.
However, when people talk about "responsible banking" today, this responsibility goes far beyond the previous self-image of the banking sector. There can be no doubt that our world is out of balance and that, without a profound change of course, we would find ourselves in ever-increasing global difficulties. Moreover, we are running out of time because many developments could become irreversible in the near future.
Making our world "fit for the grandchildren"
With the Sustainable Development Goals and the Paris Climate Convention, the international community of states made clear five years ago what needs to be done and how urgent it is.
It invited all people to make the contribution they could reasonably be expected to make to make our world "fit for the grandchildren". But it also called on the central forces in society, and among them the banking sector, to work for the success of the global goals and to make an essential contribution to the necessary transformation of the world through their behaviour.
Therefore, it can no longer be irrelevant which projects a bank finances and which it does not, which conditions are attached to lending, which qualities investment funds must meet and for which projects "venture capital" is made available.
Finding a viable balance between economic success and ecological equilibrium
Since its foundation, the Raiffeisen sector has always endeavoured – in addition to its economic activities – to fulfil a clear social mandate. Now, the social dimension has been joined by a high level of responsibility for the environment and for a more careful use of our natural resources.
All in all, we need a viable balance between economic success, social responsibility and ecological equilibrium.
On 22 September 2019, 130 CEOs signed the UNEP FI's (United Nations Environment Programme Finance Initiative) "Principles for Responsible Banking" in New York. Now, it is important that as many banks as possible use this framework for a sustainable banking system and assume their responsibility for our common future.
Franz Fischler, studied agriculture at the University of Natural Resources and Applied Life Sciences, Vienna,
1989-1994: Federal Minister of Agriculture and Forestry,
1995-1999: Member of the European Commission, responsible for agriculture and rural development,
1999-2004: additionally responsible for fisheries; Chairman of PRO SCIENTIA, extensive lecturing activities in Austria and abroad,
since 2007 Chairman of the Raiffeisen Sustainability Initiative,
since December 2015 Chairman of the Board of Trustees of the Institute for Advanced Studies (IHS),
2012-2020: President of the European Forum Alpbach