Croatia is a land of rich historic and cultural heritage as well as natural beauty located in the centre of Southeast Europe. Many of the numerous museums, galleries, national and nature parks are on the UNESCO World Heritage List. The capital Zagreb is not only an up and coming tourist destination in Europe, as stated in this video by Lonely Planet, it's also the centre of doing business in Croatia. "Discover CEE" tells you everything you need to know when planning a business trip to Croatia.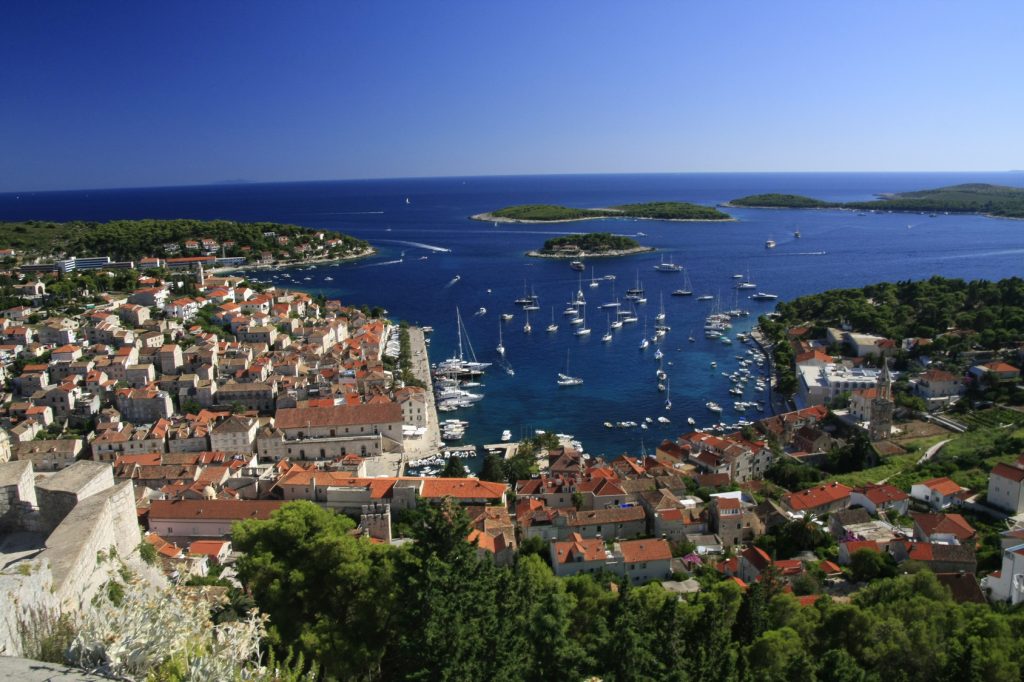 Once you've arrived
There are two airports in Croatia with international service, one in Split (in Dalmatia, at the Croatian coast), and the other one, called "Franjo Tuđman", in Zagreb. If you are planning a business trip to Croatia, chances are high that your first stop will be Zagreb. The international airport Franjo Tuđman is located in the Southeast of Zagreb, approx. 17 kilometers from the city centre. There is a bus operating between the Airport and the city. It will take you directly to the main bus station almost at the centre of the town. Bus lines are aligned with the arrival times of flights, so it should easily be possible to identify your perfect bus ride. The cost is around 30 kuna (approx. € 4). You can check the detailed schedule and current prices for bus tickets here. Another, probably more comfortable, way of catching a ride to the town is to take a taxi. There are a couple of reliable taxi service providers in Zagreb, e. g. "Radio Taxi Zagreb", "Eko taxi", "Cammeo" or UBER service. The price for a single ride, which lasts around 30 minutes, amounts to approx. € 35.
Entry requirements
Most citizens from European countries and even countries outside Europe don't need an entry visa to visit Croatia. Still, there are some exceptions. To receive an entry visa in time visitors should get in contact with the Croatian Embassy or the consulate abroad, when planning their trip. More information can be found on the website of the Croatian Ministry of Foreign and European Affairs.
Shopping, money and expenses
The Croatian currency is named kuna. It's a non-convertible currency, so before you travel back to your country, be sure to change it back into your own currency. There are a lot of shopping points in Zagreb. The best place for shopping in the city centre would be Ilica street, on the outskirts of the town you best stop by one of the shopping malls. There are quite a few of them: City Center One east and west, Avenue Mall, Garden Mall or Arena Center. Normally, you can use your regular debit card in Croatia to pay in shops or restaurants. Bank cards are accepted almost everywhere along with credit cards such as American Express, Diners, Mastercard or Visa. ATM's can be found throughout the city, but if you plan to visit locations outside the capital, be sure to bring enough cash with you.
Food & Drinks in Zagreb
Zagreb offers a wide variety of cuisines from all over the world. If you are into street food, be sure to visit Mundoaka streetfood, Papas's or Tapas and Burger bar. If you want to experience the traditional Croatian cuisine, you shouldn't miss the opportunity to dine at Stari fijaker or Okrugljak, which is located in the woods just outside of the centre. Also, as Croatia is well known for its prize winning wines and fish restaurants, you should definitely visit the famous Korčula restaurant, which is one of the best places for sea food in Croatia, with over 60 years of tradition.
What to do in your free time?
There are amazing sights you should not miss out in Zagreb: from downtown and its great historical buildings, various museums and parks, to upper or "old" town. Furthermore, you should explore the little idyllic cafés and bars to relax or get to know interesting people from all over the world. If you find yourself stranded, even in the middle of the night, Croatians will be glad to help you with directions. Zagreb is also one of the safest cities in the world.
Memorable sights outside of Zagreb
Besides the beautiful seaside, old-towns and the capital, Croatia offers a great variety of stunning national parks. The probably most famous one is the "Plitvice Lakes National Park", where you can spend a wonderful day in great forests with incredible blue lakes and impressive waterfalls. While swimming is not allowed in Plitvice, it is partly in "Krka National Park", that offers the same beauty of forests, lakes and waterfalls. Therefore, it is recommended to visit Krka in July/August to use the possibility to swim in such an ambience. Spring and late summer are probably the best time to go to Plitvice, but still try to catch a nice and sunny day to experience its whole beauty.
For more information, please visit www.htz.hr or www.infozagreb.hr