By Galina Tsvintarnaya, Raiffeisen Bank Aval |
Founded in December 2015 in the Vinnytsia region in Ukraine, Biofarm Organic Company is a new-generation agricultural company, which grows, on the basis of organic farming principles, and sells organic crops and berries, mostly for export.
Svitlana Viyazlovska, co-founder of Biofarm Organic Company, talks about her organic business experience, market opportunities and advantages.
How did you come up with the idea of founding Biofarm Organic Company?
I was a top manager at different large agricultural holding companies, so I had sufficient experience in the industry. Those companies often took their managers to Europe, where we observed which market sectors were developing. And we noticed that organic products would be in demand. That's how I got the idea to start my own business.
What is your basic portfolio of crops?
We decided to be innovative and not to follow a well-worn path. Last year we exported brown flax, spelt wheat, black cumin, black lentils. We sell chia, quinoa, amaranth seeds (as well as flour and butter), and also chickpea, mung beans, millet, wheat, oat and buckwheat, which are more familiar to the Ukrainians. We have started growing evening primrose for the pharmaceutical industry. Currently, we are also developing another business line – growing berries: bog blueberry, raspberry and strawberry.
What countries were in your focus, in terms of product mix and sales?
We were interested in the German market, because that country is the "fashion queen", where demand is higher than supply. Currently, we make a large part of our supplies via a trader to the supermarket chain EDEKA, which is popular in Germany and other countries of Europe. Our top 3 countries, to which we supply our products, are Germany, Switzerland and Holland.
Are there any alternatives to the European market?
Actually, the European market capacity is clearly defined. Everything is so regulated in terms of processes that it is extremely hard to make it to a shop shelf, to win over a competitor from the EU. Therefore, we study alternative markets as well. Such as the United Arab Emirates, for example, or the Japanese market, which is of great interest to us. I mentioned organic hemp before, this is targeted for the Eastern markets. You see, we are looking for opportunities in that direction as well.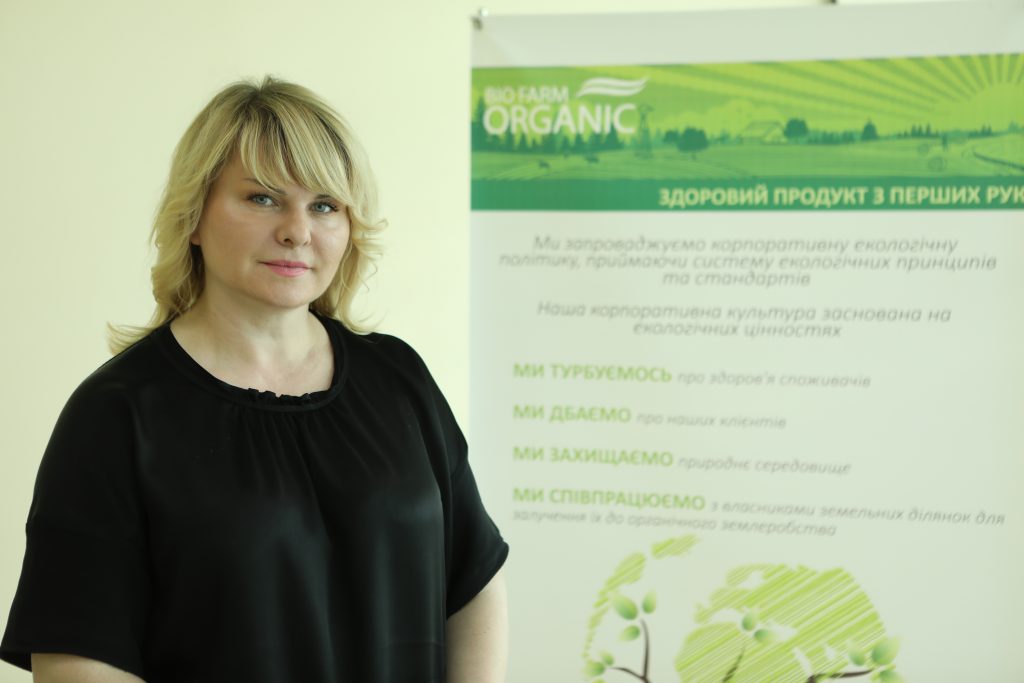 With what crops did you break new ground?
Some crops were, actually, grown in Ukraine for the first time, in particular, in the Polissya region. Mustard is quite common there, but nobody had black lentils, or, say, evening primrose there before. Apart from that, currently, we have another interesting order: we will grow flowers for teas. They should be fermented and dried in a special way. Such products used to be imported from Ethiopia and India before.
What promising areas do you identify for yourself in terms of niche products?
In the future, we plan to develop organic hemp. Protein additives, which are made of this plant's kernel, are in high demand, especially organic ones. There are bulk orders for such additives.
How is your production organized?
We chose fallow lands in the Zhytomyr region, which have not been cultivated for 12-20 years. The lands are in three districts, and approximately in the middle of those lands where the processing facilities, the vehicle fleet and the certified warehouse premises with the special storage conditions are located. We are currently cultivating about 1200 hectares.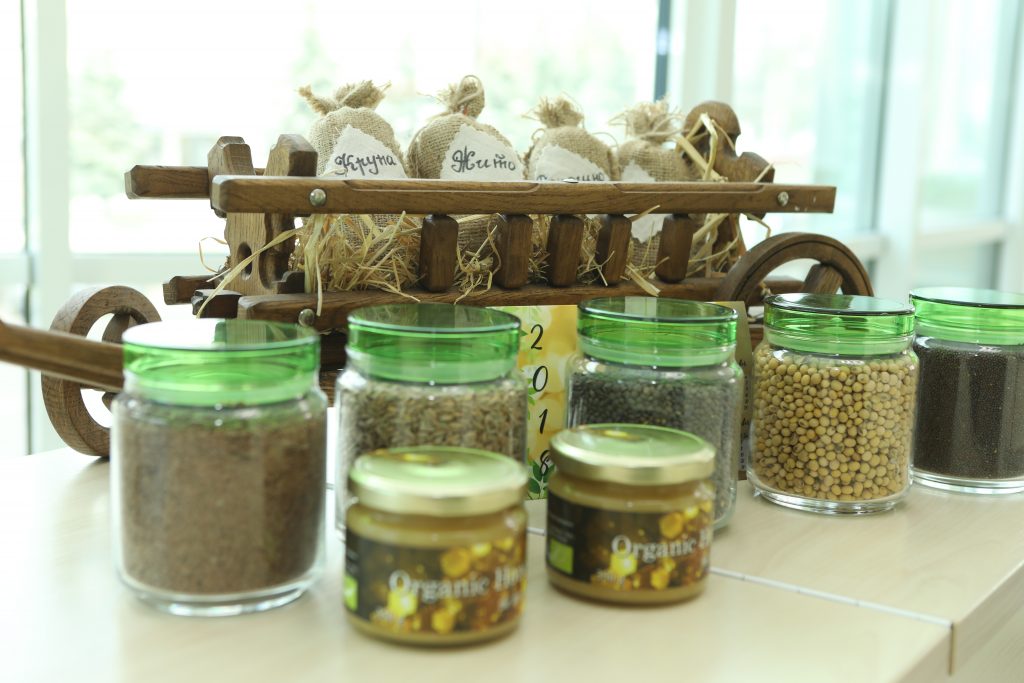 Do you have your own production capacities?
We have cleaning equipment, post-harvesting and drying facilities. We purchase new equipment and improve processing lines on an ongoing basis, because we really want to provide high-quality products.
What fertilizers are used in organic farming?
Organic ones. This is another very promising area of our business – vermiculture and production of organic fertilizers based on the processing of various organic wastes.
30 persons are employed at the company. Actually, all post-harvesting, cleaning and packaging processes are automated to the maximum extent.
How do you promote the organic area?
We founded the first non-governmental organization "Organic Farming Development Center". We work together with Biolan association, jointly arranging international conferences, to which we invite both researchers and farmers, as well as people promoting organic platforms and creating projects. That means that we are a kind of a hub, facilitating exchange of experience.
Do you have reliable financial partners?
Yes! We have been working together with Raiffeisen Bank Aval since 2017.