By Benedikta Schlange, RBI |
Only a few days after All Saints' Day, we wanted to look at the morbid side of Vienna. A side for which the city and especially the Viennese are very well known. The statements "A schene Leich" (a beautiful corpse) or "Der Tod, das muss a Weaner sein" (Death must be a Viennese) belong to the city, like the Narrenturm, a former insane asylum in which a medical-pathological collection is located, the funeral museum or the torture museum. But the most famous is certainly the Central Cemetery – and today we want to take a closer look at it.
1. Not so central at all
First of all, the Central Cemetery is not very centrally located – contrary to its name, it is located on the southern outskirts of Vienna in a district called Simmering. It covers an area of about 2.5 km² and is the second largest cemetery in Europe. Thanks to its numerous monuments, the Central Cemetery has become one of the city's main attractions – there is even a bus line that goes around the site, which is considered one of the city's main tourist destinations.
2. The cemetery with the most burials in Europe
The cemetery was inaugurated in 1874 as part of the so-called Wilhelminian period, as the population grew rapidly after the mid-19th century. Today, the cemetery has about 330,000 graves with more than three million dead, separated by religion – it is the cemetery with the most burials in all of Europe. Every day about 25 Viennese find their eternal rest at the Vienna Central Cemetery.
3. Many celebrities
At that time, the Vienna Central Cemetery was rather unpopular among the Viennese. To counteract this and to make the cemetery a point of attraction for the population, honorary graves were erected, dedicated to celebrities of the past such as Ludwig van Beethoven, Franz Schubert, Johann Strauss, Wolfgang Amadeus Mozart, Prince Aloys Liechtenstein or even younger personalities such as Falco and Udo Jürgens.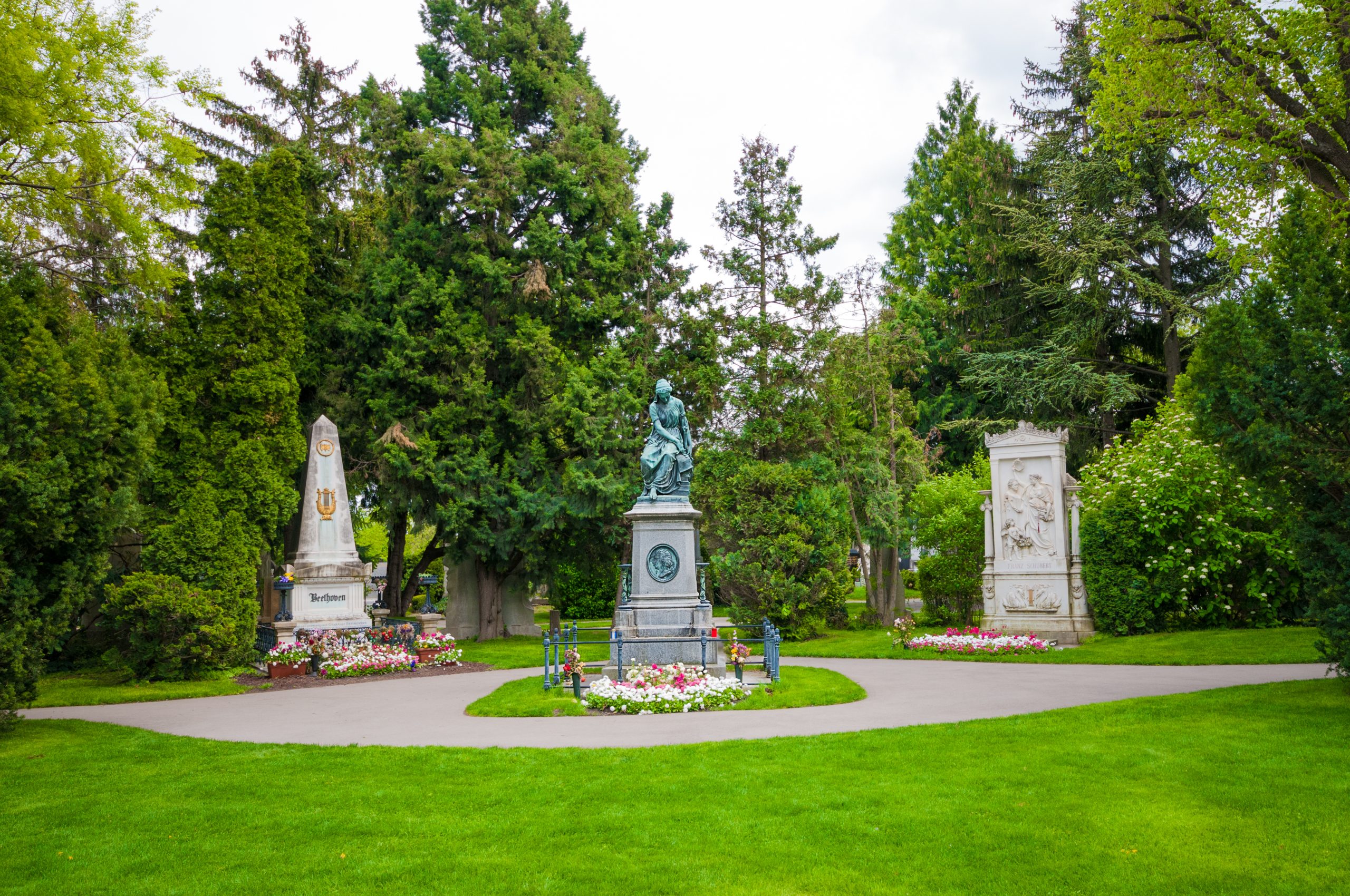 Graves of composers Mozart, Beethoven and Schubert 
4. Beautiful mausoleums
Many tombs are large mausoleums belonging to families that have shaped the history of Austria (politicians, royal families, artists, etc.). The architecture of these tombs alone is a feast for the eyes – some are decorated with beautiful sculptures to pay homage to those buried there.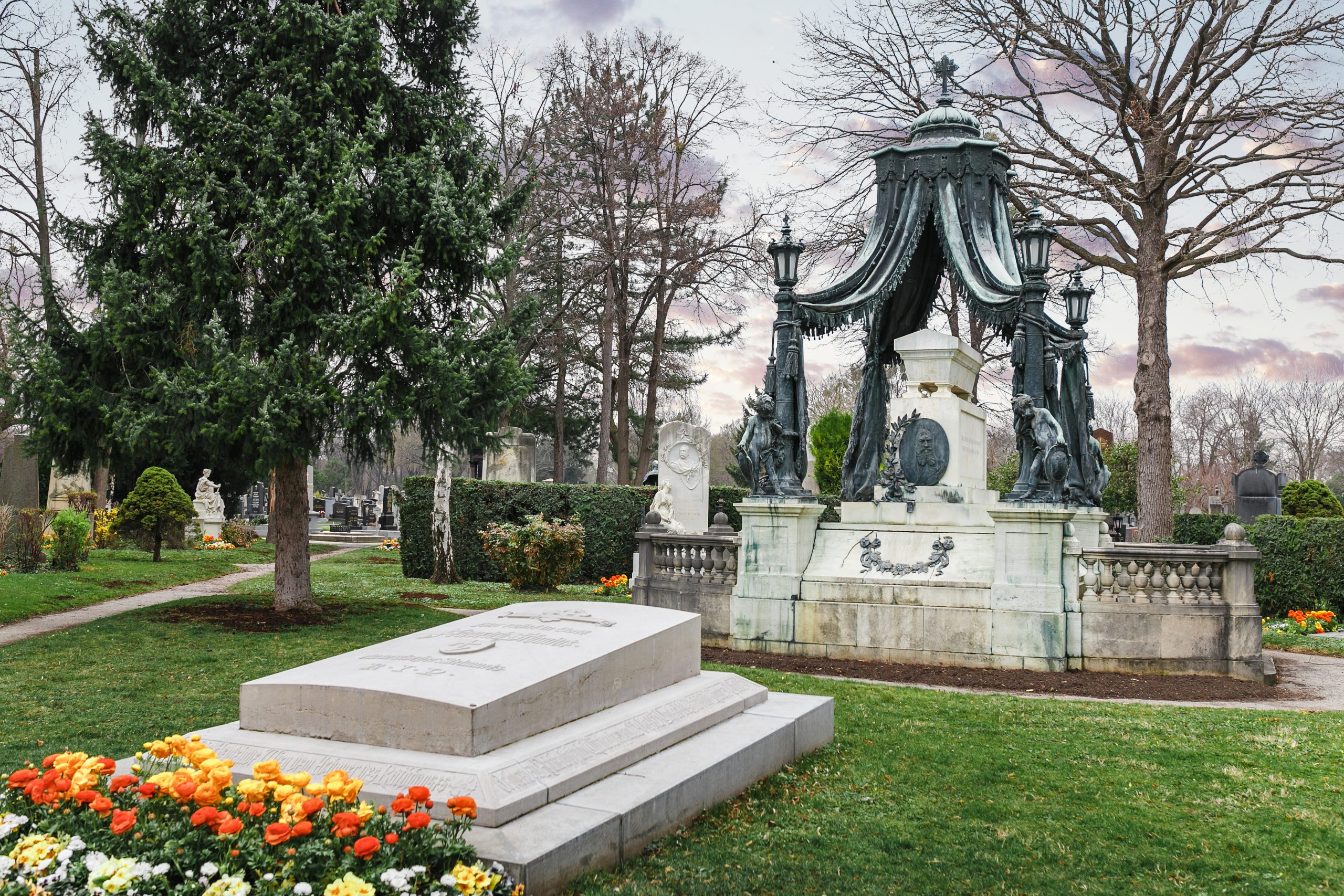 5. Church at the center
In the center of the cemetery is the Church of St. Charles Borromeo, or Dr. Karl Lueger Memorial Church. The beautiful Art Nouveau architecture is a delight to the eyes both from the outside and the inside.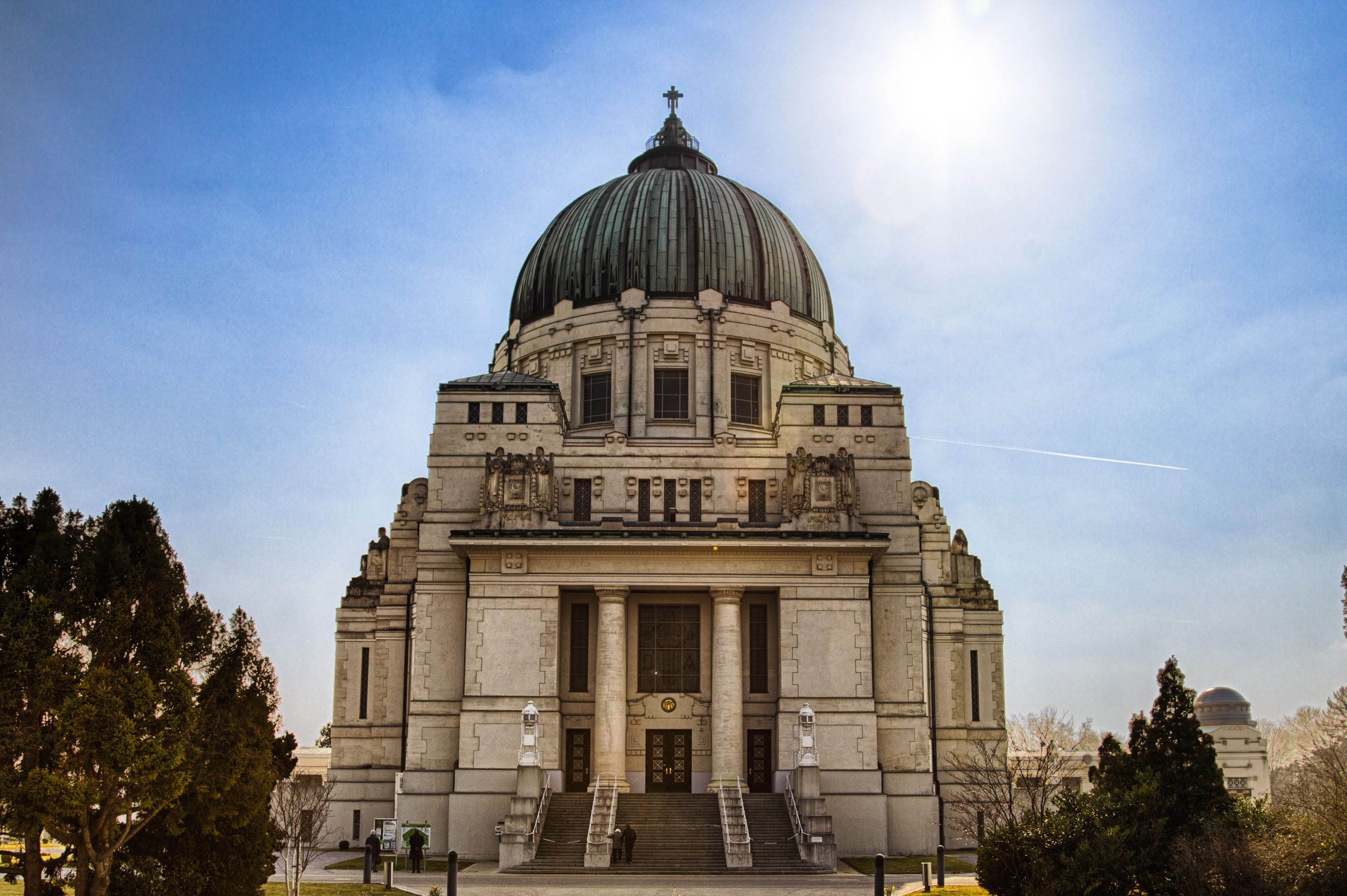 In short, the cemetery is full of stories and culture. It is a very worthwhile tour for those planning a trip to Vienna.