Aleš Stýblo – partner and co-founder of LASVIT
By Veronika Nováková, Raiffeisen Bank Czech Republic |
They stay devoted to their craft, respect it and are not afraid to experiment. They combine traditional Bohemian hand-blown glass with modern technology and design. Lasvit's vision is to be the world's most inspiring glassmaker. Read our interview with the firm's partner and co-founder Aleš Stýblo and find out that Lasvit certainly meets many of the preconditions to attain this goal. Their attitude, as well as all the things they create, are simply breathtaking.
Lasvit stands for a group of renowned global designers and Czech crafty hands. The results are fascinating artworks and sought-after glass collections. What is your recipe for success?
Do what you like, what you know and what you can do to be the best in the world. We wanted to do something that has a purpose and chose a craft that the Czech Republic is globally renowned for. In the north of Bohemia, where I come from, glassmaking is a deeply-rooted tradition. We believed in what we do and started the business despite the economic crisis in 2007. Today, we have over 400 employees, working in twelve branches all over the world and we have done hundreds of projects in both the private and the public sector. In recent years, design glass from Bohemia has been going through an unprecedented boom, and our glass installations and design collections with signatures of renowned designers are sought-after in our home country and over the world.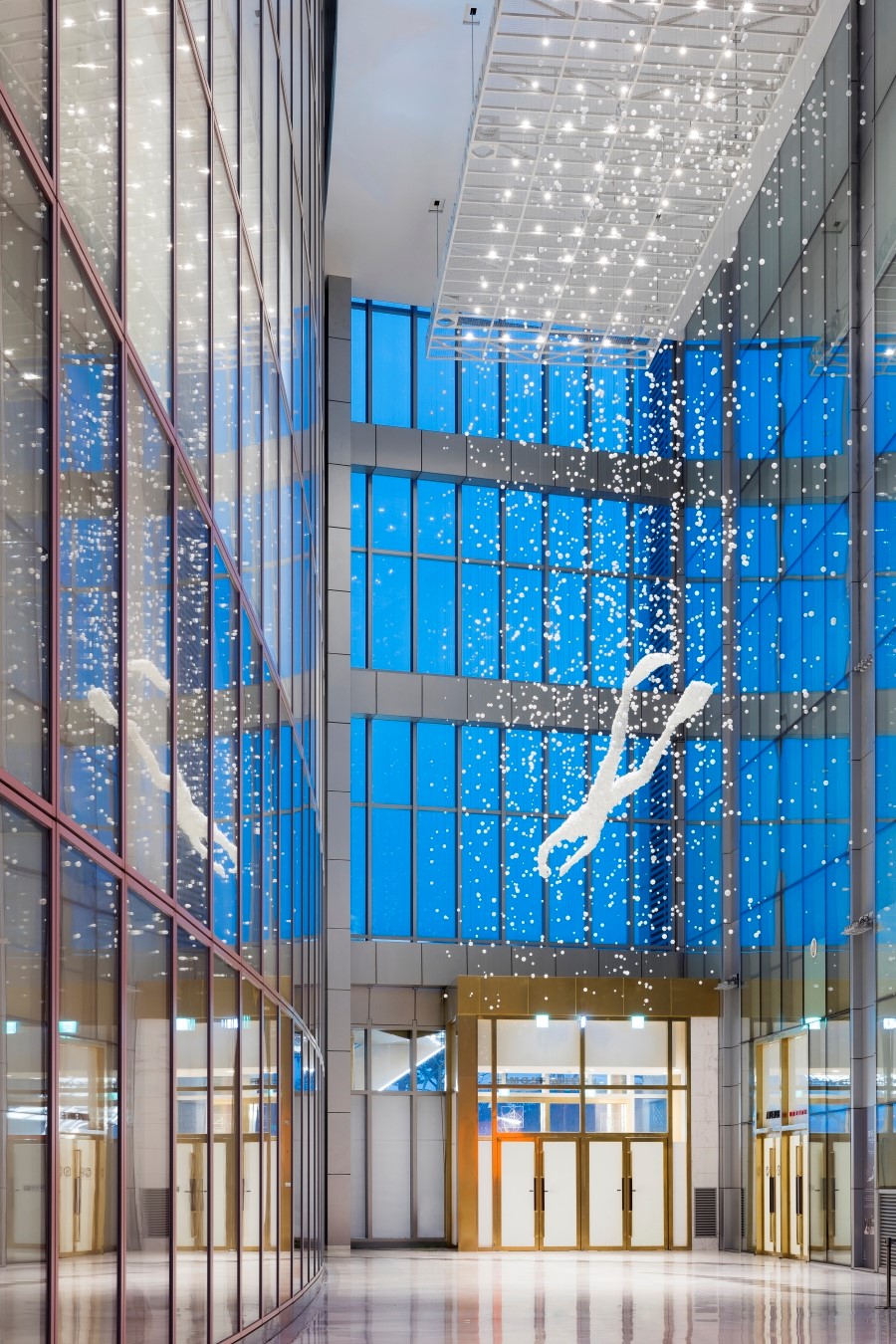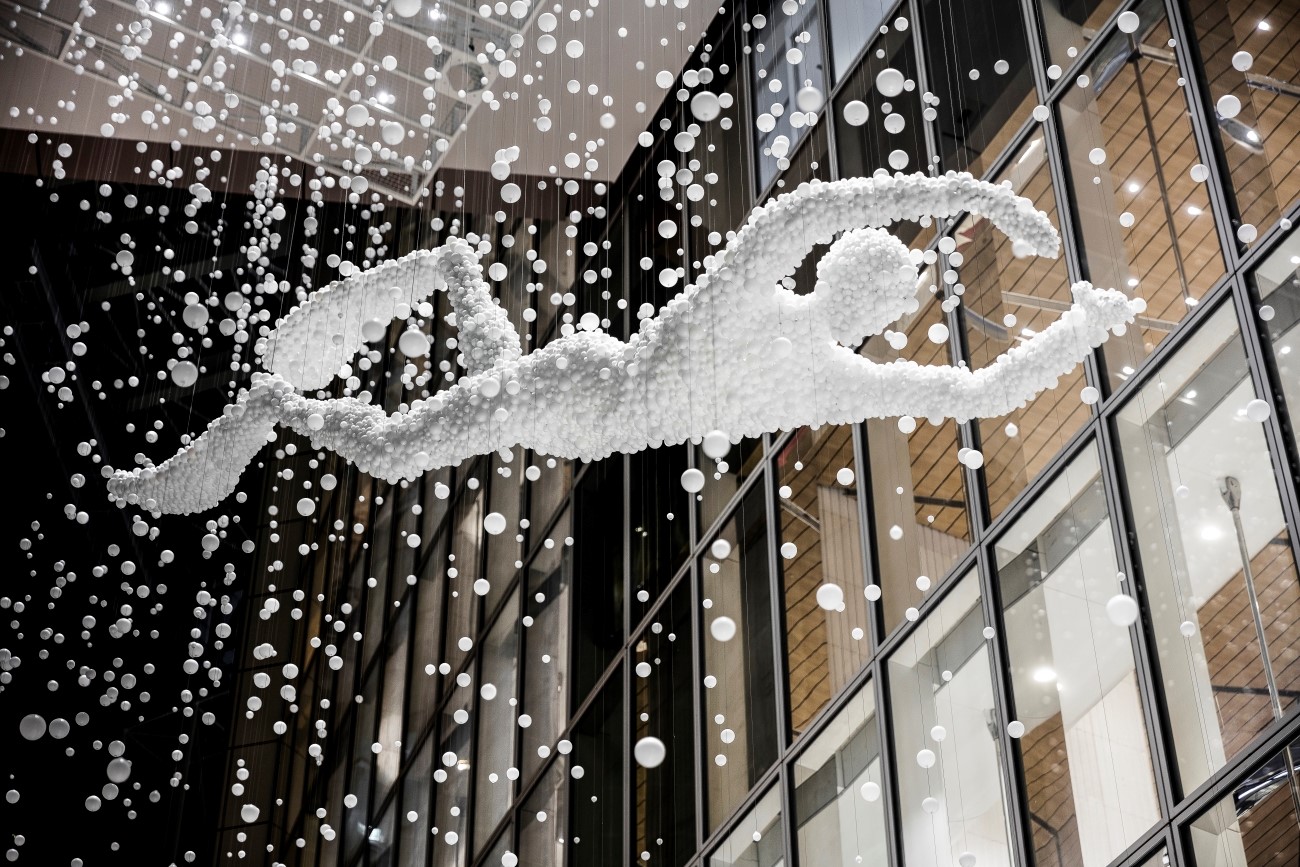 What makes you unique, or different from your rivals? Do you define yourselves by something the others cannot do or have to do differently?
 Our light fixtures are far from being mere sources of light. We create installations with a story, custom-designed for customer and location. Also, we add innovative elements to our installations: some of our works are kinetic, while others can dynamically respond to music. We use modern technology; the client controls the light installation using a tablet application to change the room ambience.
 Also, a wider focus makes us different from our rivals who primarily do "just" lights. We started to make design vases and bowls or also artworks that are demonstrations of a challenging craft as well as "playgrounds" for the creators.
What materials, what types of glass, do you work with?
As the name of our firm, constructed from the Czech words for love and light, suggests, we mainly focus on making unique custom light installations as well as collections of design lights. We work with hand-blown glass and employ various other traditional and modern glassmaking techniques for the different designs we make. However, our installations also include metal elements and modern lighting technology.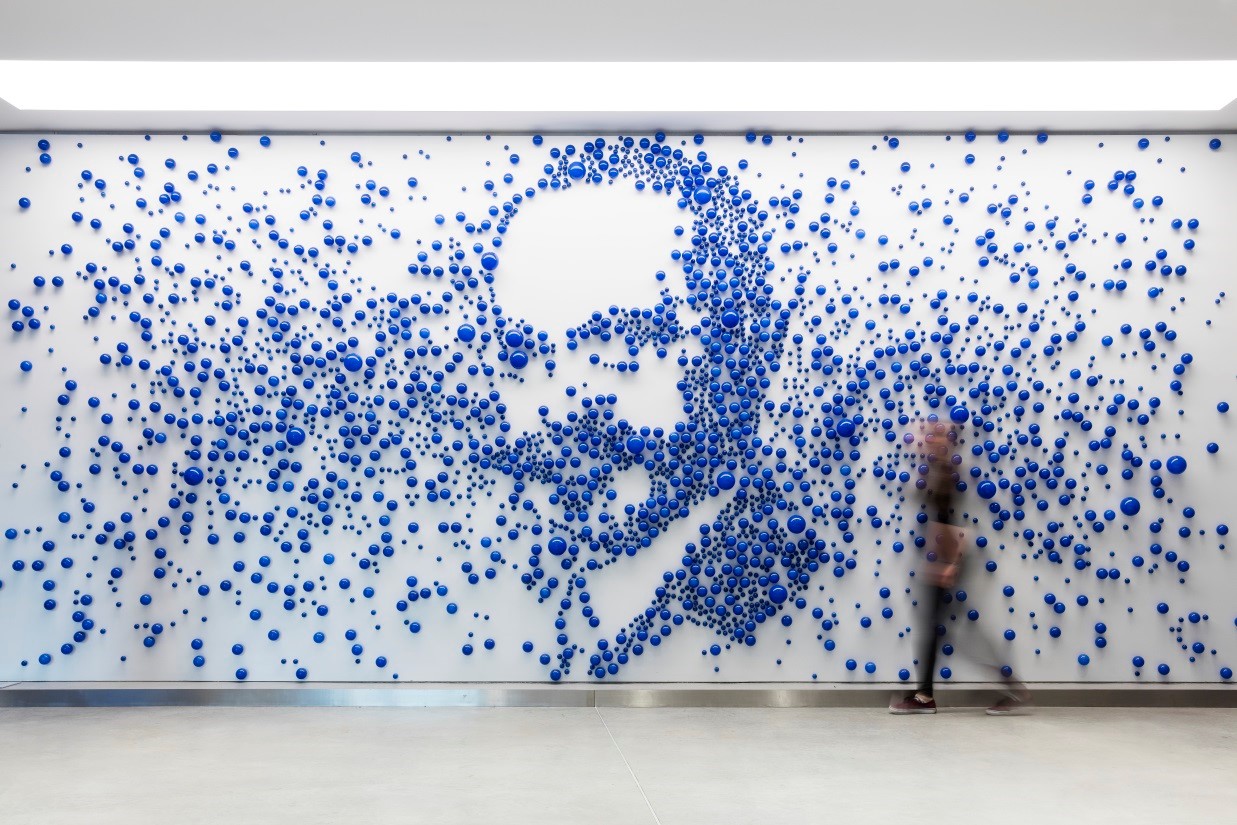 Butterfly Office Building in Karlín, Prague
Your work is one of a global scale. Where can we see Lasvit's work?
Over the eleven years of our existence we have created nearly two thousand installations that can be seen in the United States, United Arab Emirates or China, for example. Nearly one hundred of our installations, 82 to be precise, are to be found in the Czech Republic. To mention a recent one, we created glass portraits for the Butterfly office building in Prague's Karlín. Thousands of "bubbles" on walls are grouped so as to portray the faces of four prominent people of Karlín.
Our installations span from the US to China. It's hard to choose one or two specific ones, but I might mention our work for the prestigious Peninsula Hotel in Paris, the "Neurons" installation responsive to music in the Prince Mahidola University concert hall in Bangkok, the nearly thirty-meter-high installation at the Dubai Opera, or the glass diver in Lotte World Tower, South Korea's tallest building. Our recent works also include lights for the Al Azizia mosque in Mecca.
What are you most proud of at Lasvit?
The fact that we can further develop the centuries-long tradition of glassmaking is very fulfilling. The combination of craft and unique design, art and technology lets us create outstanding works displayed in various countries of the world. We are proud to help spread the good reputation of Czech glass and the creative potential of our country.
Your works have won various awards. Tell us about them. 
This year we received the prestigious Milano Design Award for our Monster Cabaret exhibition presented at Teatro Gerolamo as part of the Milan Design Week. Our home lights catalogue named "The Beauty of Glass" won the Gold Semicolon or the European Design Award. Most recently, we were recognized by Harper's Bazaar Arabia for the best collaboration on "Flow", an installation created by Lasvit and Albal studio at Downtown Design Dubai.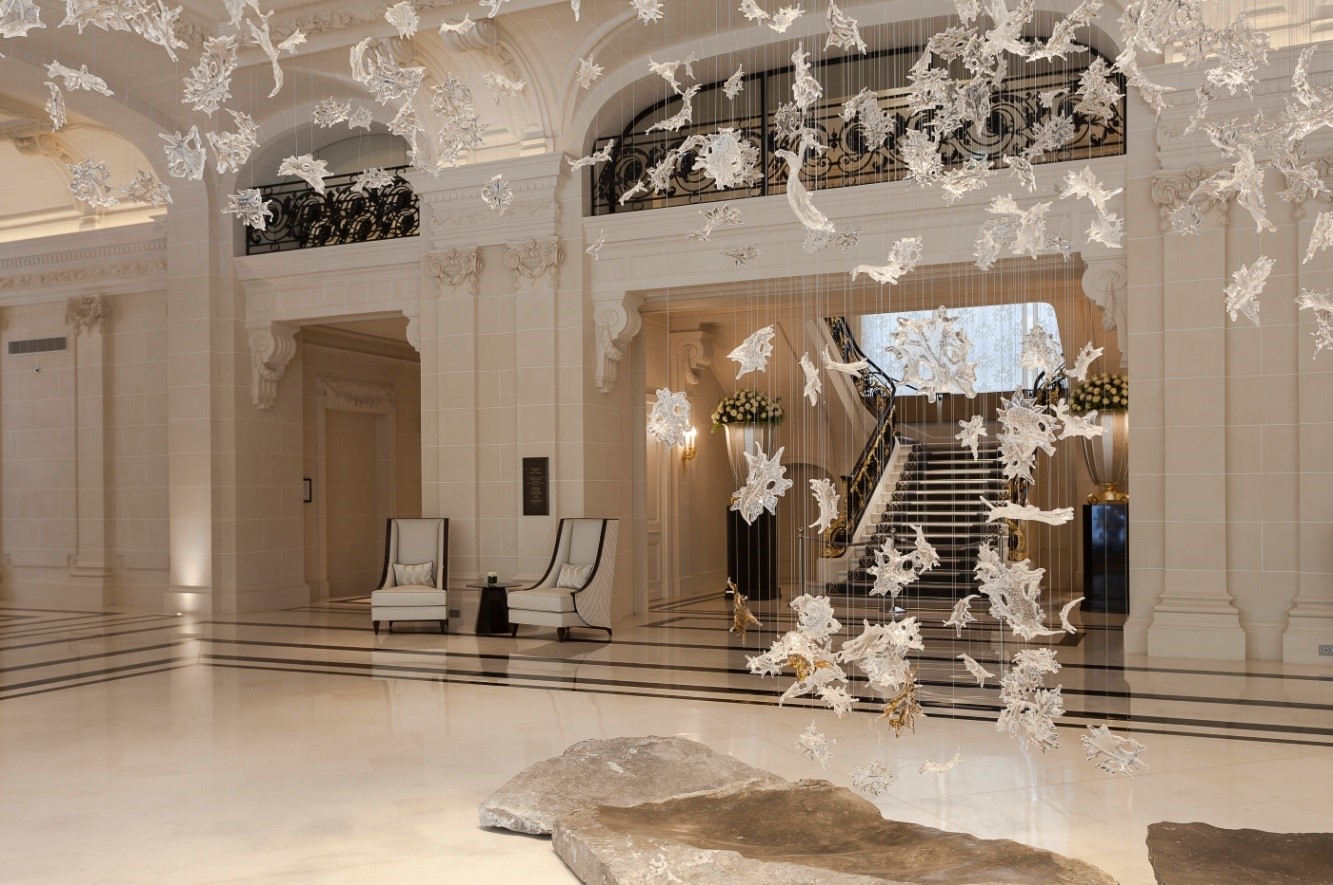 Glassmaking has a long tradition in Bohemia. However, like many other industries, it has gone through very challenging times or is perhaps just going through one. What will keep the glassmaking tradition alive for the next generations, in your opinion?
It's about staying true to the craft and respecting it. But you need to feel free to experiment, always innovate, make your own brand products for end customers and not just be a supplier of semi-finished goods for other brands.
In 2012, your company set up a foundation. Who are the beneficiaries and what is the form of your help?
Whilst being the global ambassadors of Bohemian hand-blown glass, we still keep in mind where we came from. Our foundation focuses on the region of Nový Bor and the vicinity and supports selected schooling and social projects and sport activities for children.
What ambitions does Lasvit have for the upcoming years?  
Our vision is to be the world's most inspiring glassmaker. We want to further develop the combination of traditional craft, design, art and modern technology. For example, as mentioned, we focus on interconnecting music and light or kinetic installations.
About LASVIT
LASVIT, a glassmaking and design firm founded in 2007 by Leon Jakimič and Aleš Stýblo, produces unique custom light installations, glass artworks and glass architectural elements. LASVIT is globally renowned for combining Czech glassmaking tradition with modern technology and design. The company is seated in Nový Bor in the Liberec region, employs more than three hundred members of staff and operates a network of fifteen sales offices all over the world, as well as four manufacturing plants. The entire glassmaking process takes place in the Czech Republic. The company's turnover exceeds one billion Czech crowns (approx. € 39 million).