By Tesi Vila, Raiffeisen Bank in Albania |
As summer is in its full effect, I would like to shift your attention to the peaceful and special lake Shkodër, as an alternative to the busy and noisy beaches. Placed between Albania and Montenegro and declared a National Park in 1983, lake Shkodër is the largest freshwater lake in the Balkans. The trip to lake Shkodër will provide you with a lot, activities-wise, all the while witnessing picturesque sceneries.
Our insder tip for your must-see list
Being an overwhelmingly large lake, visitors may want to prioritize their "must-see" lists, so they can make the most of this trip. I have to stress that, although two-thirds of the lake Shkodër lies in Montenegro, the remaining part that lies in Albania is significantly prominent. Our insider tip would be to skip the rather mainstream boat in Virpazar and instead go a bit further down, a few kilometres from Shkoder, where you will find the villages of Shirokë and Zogaj. The road between these two villages is noteworthy and beautiful and not only does it offer stunning views but you can also ride a bicycle alongside the shore. The pedestrian zone will undoubtedly catch your attention with the laid mosaic replicating the motifs of the traditional carpet and if you go a little further up you will have the opportunity to visit the villa of the former king of Albania Ahmet Zogu.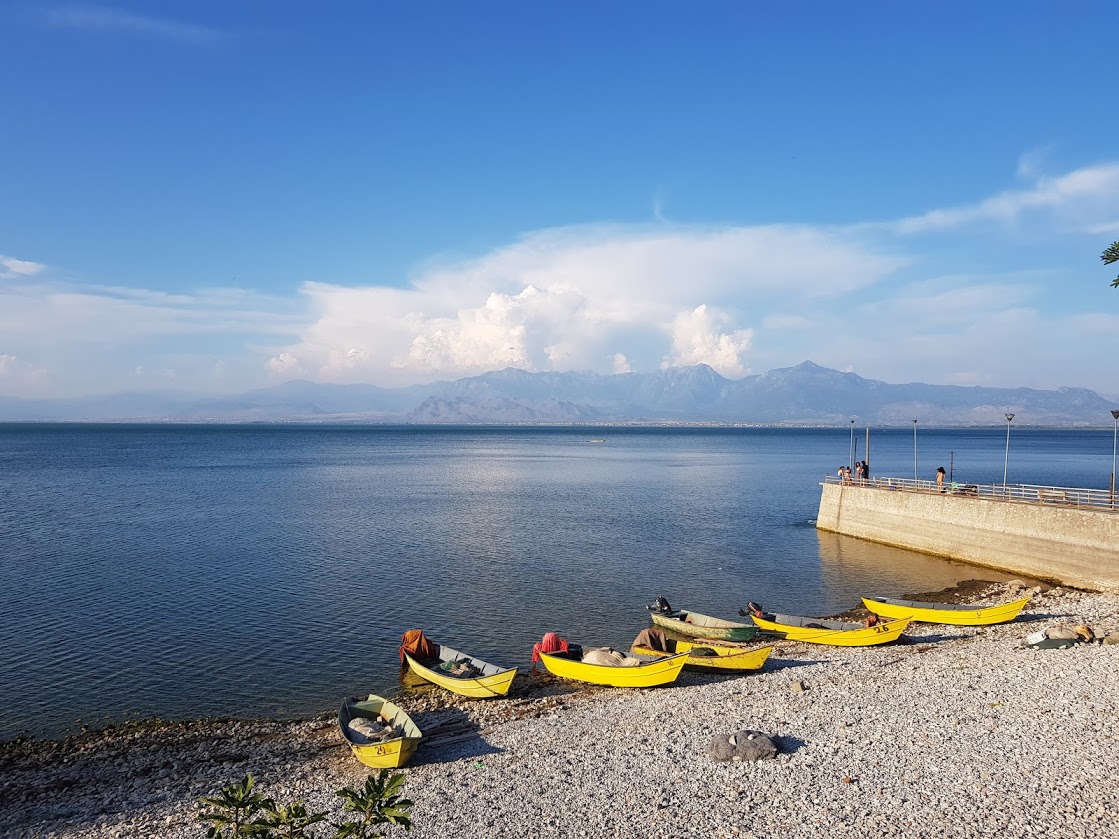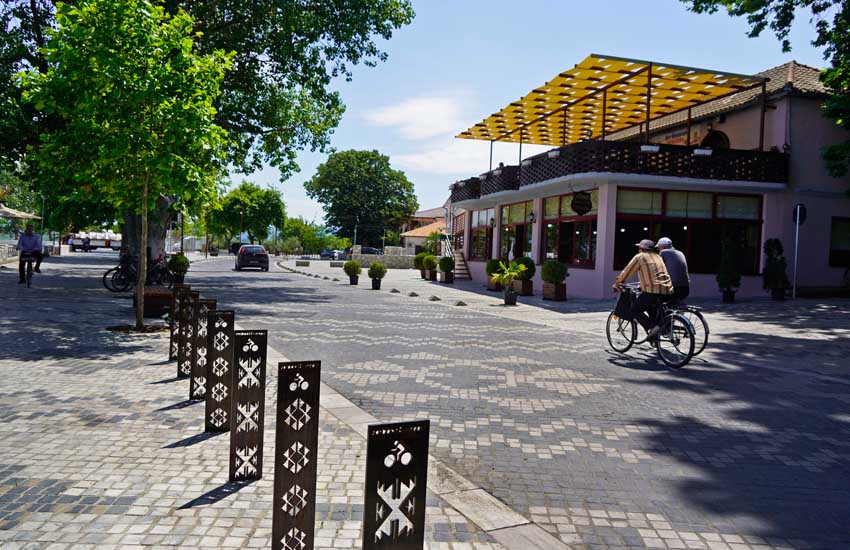 Carpet pattern in the pedestrian zone of Shirokë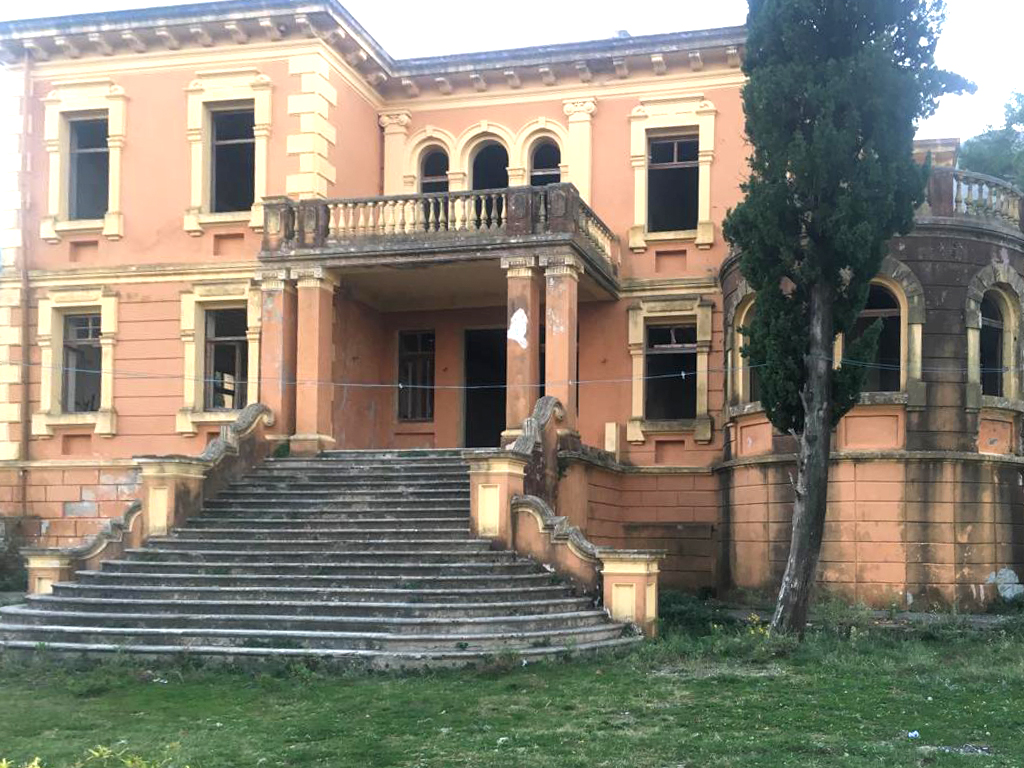 Villa of the former king of Albania Ahmet Zogu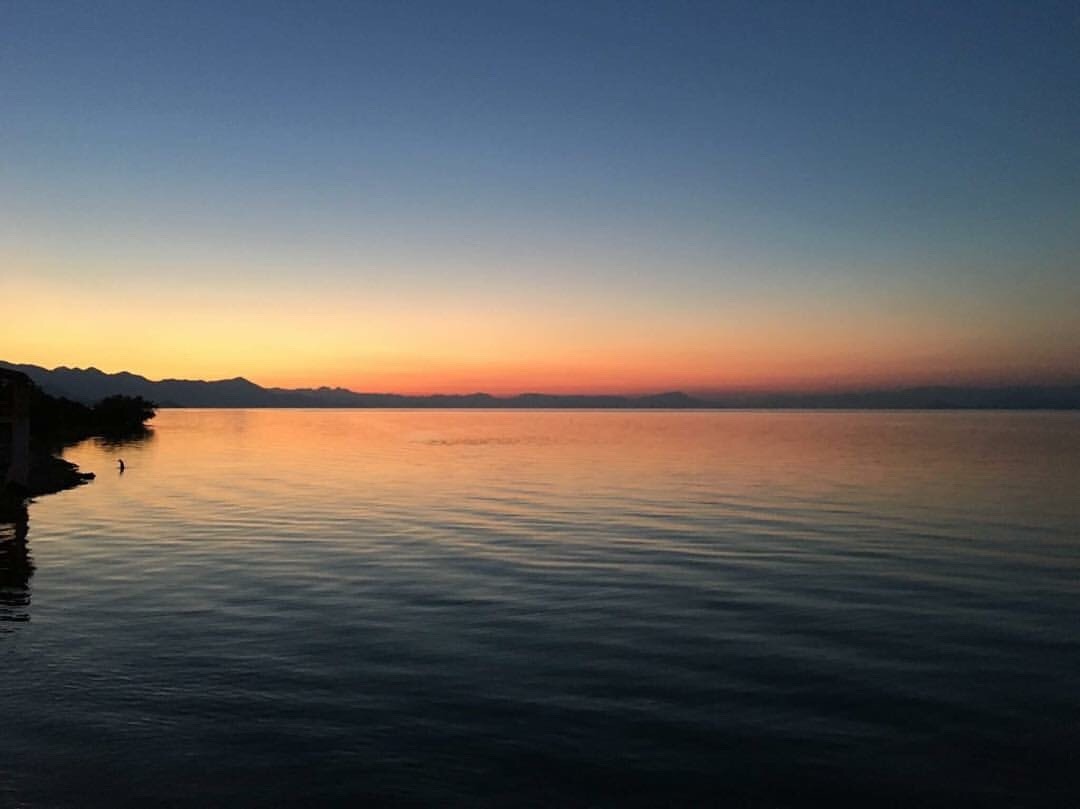 Stunning biodiversity
Moreover, worth mentioning is the lake's biodiversity, which includes 54 species of fish and its postcard-like landscape. If you are a fan of sightseeing activities in general, consider this an excellent opportunity to hit the trail. Such activities include kayaking towards the white and yellow water lilies, for an unforgettable experience. Lake of Shirokë is rich in microalgae too, which gives it a rare feature.
On top of everything, the lake hosts numerous monasteries and medieval hill villages, certain to give you the taste of history, that are sure to satisfy your travel bug.
Share your CEE experience
Do you also have a travel tip, a recipe recommendation, useful business customs, interesting traditions or a story about CEE that you would like to share?