By Svetlana Grigoryan, Friedrich Wilhelm Raiffeisen Russia|
In many countries around the world, the Easter cake, that we usually eat for Easter, is actually a Christmas dish. You have most likely heard of, or even tried, panettone, pandoro or Stollen.
In Russia, we traditionally bake this very special sweet bread for Easter and there are plenty of different recipes for it. Today, I will share my favorite one with you.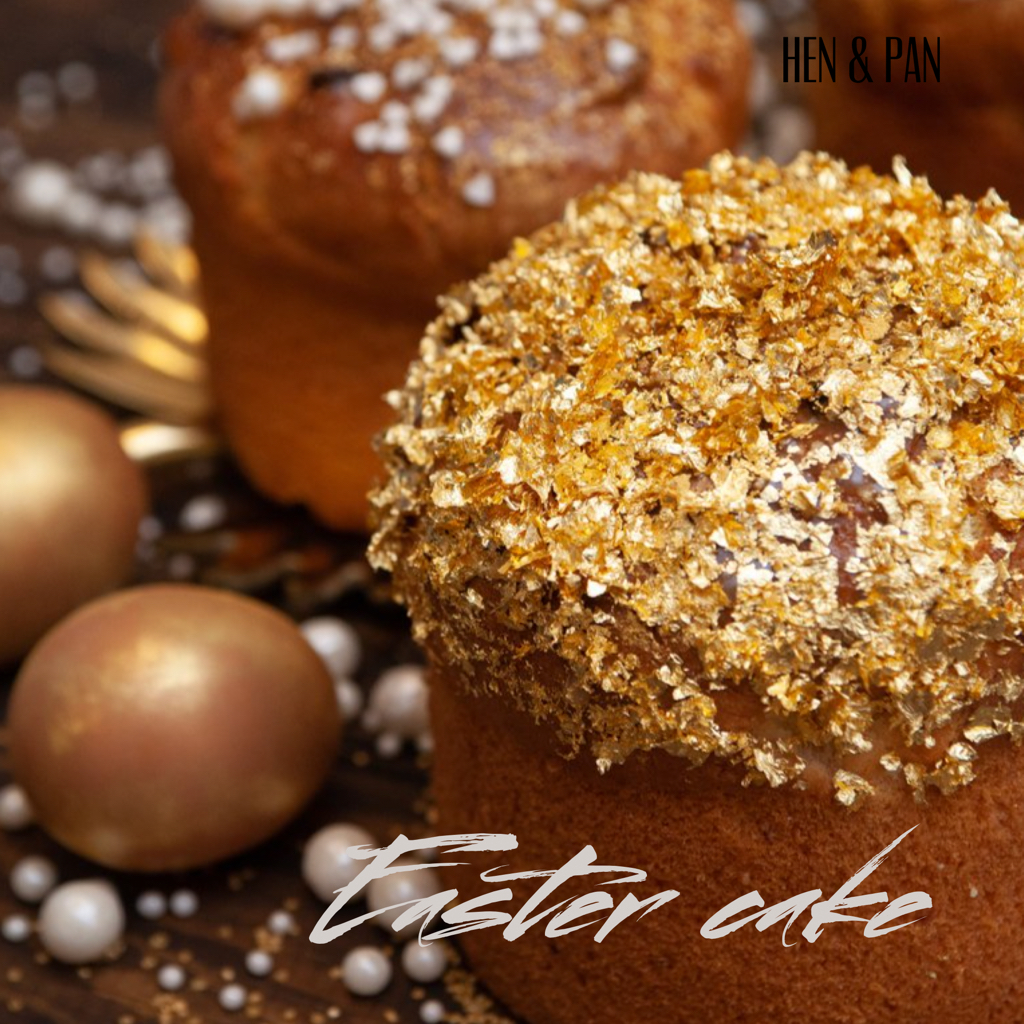 First, a few words about history
The word "Kulich" (the Easter cake in Russian) comes from the word "Kolacha", which means "Cola" – the sun, "Cha" – a child.
The tradition to consecrate sweet bread and present it as a treat has both Christian and pagan origins.
In ancient Russia, Kulich was considered a ceremonial bread symbolizing the fertility of earth. People baked it on the eve of spring or before the upcoming sowing work to cope with the elements, as well as to beg for good weather and a large harvest.
As a result of active interaction, Christian and pagan cultures intertwined, uniting their traditions and customs. The pagan Kulich migrated to the Orthodox tradition.
The Orthodox Easter cake symbolizes the invisible presence of Christ. In Russia, we always leave a free space for Him in the middle of the table and place a consecrated cake in front of it.
There is also an opinion that the name "Kulich" came into the Russian language from Greece and originally meant "Pretzel". This name was common among city dwellers, and for peasants such bread was called "Paska" or "Paskha" ("Easter" in Russian).
The Easter cake was traditionally made high, with the upper part being decorated with white glaze and a cross.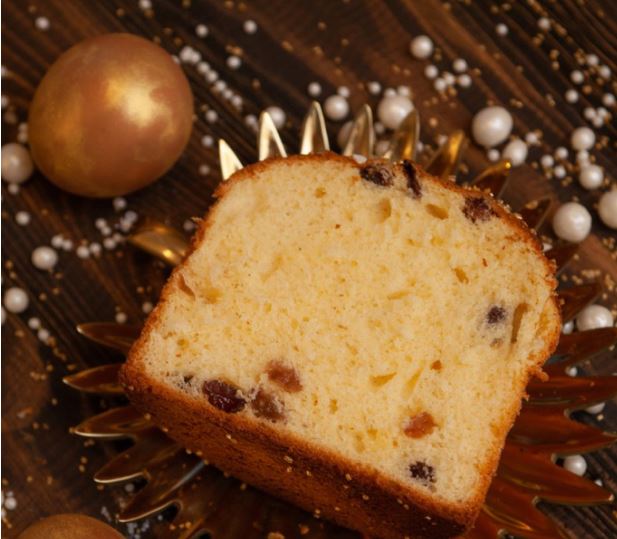 The higher the Kulich the more fertile the year
There was a belief that if the Kulich turned out to be high and lush, then a fruitful year, good events and good health for the whole family was in store. But if it became dull, then you had to expect misfortune, illness and death of a relative.
Thus, great hopes were pinned on Easter cake, as it was associated with fertility, health and good luck.
The Kulich occupied the most prominent and important place in every family. The owner of the house divided it by the number of family members and distributed it to everyone.
The peasants traditionally used every piece and they did not throw away the remains, but used them during fortune-telling.
As I already mentioned above, there are so many recipes for Easter cake that it is very difficult to choose between them. But after careful consideration, I have decided to offer them to you:
Recipe
Ingredients:
– eggs 4 pcs + 4 yolks,
– sugar 320 grams + 1 tbsp. for the dough starter,
– vanillin,
– rum 1 tbsp.,
– sour cream 250 grams,
– butter 200 grams,
– milk 125 ml.,
– flour 450 grams + 100 grams for the dough starter,
– dry yeast 17 grams,
– raisins 200-250 grams (let your taste guide you)
Baking instruction
The basic rule when baking Easter cakes is: knead until you get bored. Only long kneading will give you the right texture.
First, let's make a dough starter. Heat the milk slightly. It should be slightly warmer than room temperature. Dilute yeast, a tablespoon of sugar and 100 grams of flour in it. Stir everything until smooth, cover the container with the dough with cling film or, what is even better, a wet, hot towel and put it in a warm place for 20-25 minutes.
While the yeast "comes to life" let's deal with the rest of the dough. Combine eggs with sugar, add vanillin and beat until a dense white foam.
Add sour cream, melted butter and 250 grams of flour.
Let's mix everything together. We need to get a liquid, homogeneous texture. Add dough starter to it and knead everything together for 20 minutes.
You will find that the dough is unusually liquid for a cake. Don't let this confuse you.
Cover the container with the dough with cling film or a wet, hot towel and put it in a warm place.
I usually use a warm oven for this. I heat it up a little, then air it out, and put the dough in it.
After 1 hour, take out the dough, add the remaining flour, rum and raisins and knead for another 20 minutes (for this, I use a mixer with a dough hook).
I usually soak raisins in rum or almond liqueur the day before. You can also soak it in orange juice or just water.
Your dough will become stringy. Now you need to fill the baking pans by one third and place them in a warm place for proofing for 25-30 minutes.
The dough will almost double. Now preheat the oven to 180 degrees and bake the cakes for 35-40 minutes.
When the cakes have cooled down, decorate them as you wish with sugar-protein icing, whipped whites or just honey with almond petals.
Happy Easter!
---
Svetlana Grigoryan is Head of Friedrich Wilhelm Raiffeisen / AO Raiffeisenbank Russia and author of the food blog @henandpan on Instagram.