By Patricia Lang-Schönberger, RBI|
We talked to Christoph Strasser, extreme sports athlete about collaboration, the importance of a strong team spirit and how we can keep up the latter in times where we spend most of the time at home office, without the usual social contacts to our colleagues.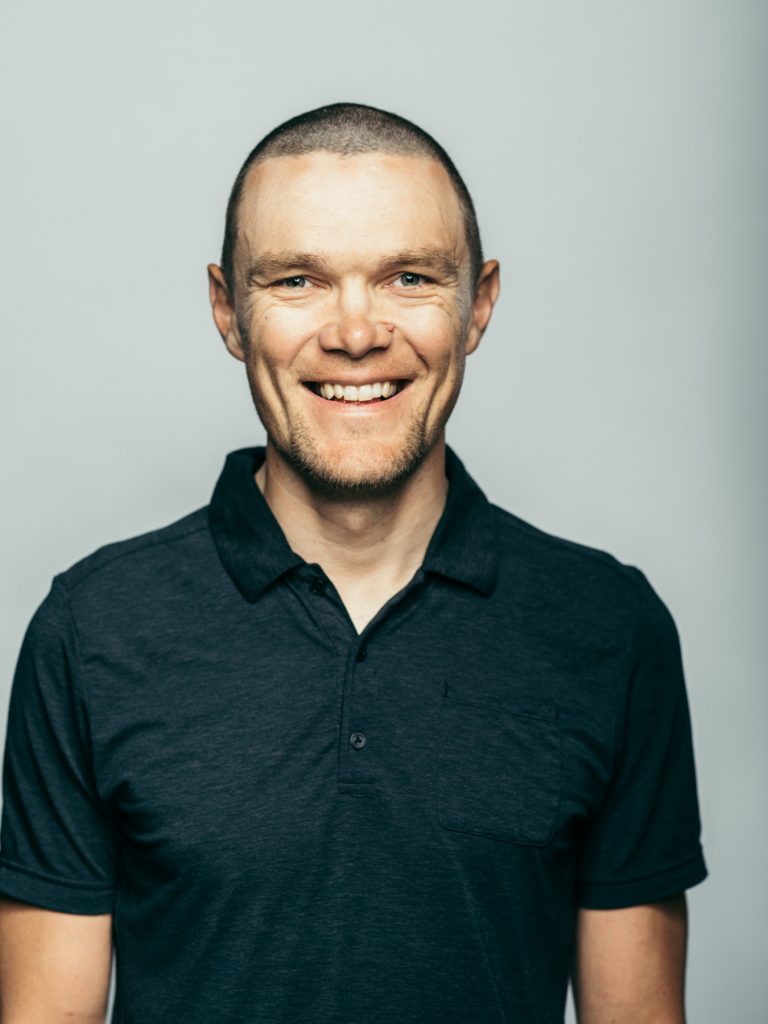 What can we learn from extreme sport athletes like yourself? How does winning work? And how can we transfer this into our ways of working together?
There is no such thing as a winning strategy in the classic sense, at least not in my opinion. Success is achieved when you learn from past mistakes and recognize them as opportunities to improve. Failure is not always happening because of laziness or inability or because of bad luck. Sometimes failure happens even if you gave it your very best, worked hard and practiced a lot. And sometimes there are others who are simply better, faster or stronger. This is hard to accept, but it is just a necessary process in order to get better. To reflect. To change or adapt things. In sports you learn to accept defeat, be honest to yourself and find the weak points in your performance. Blaming others for failure will not help you grow and improve. And most important: you can only be successful if you enjoy doing what you do, and when you feel comfortable in your actual environment and work with a perfect team.
You once named a keynote speech of yours: "Mastering challenges: each goal – whether sports, professional or private nature – requires clear vision, motivation, fun and a great team". Keyword: Great Team. To have a great team, we need to establish certain principles of collaboration, of how we work together. What are the most important skills for teamwork and collaboration in your opinion?
Every member of the team has different strengths and specialist knowledge, and to support the team's performance of all involved everyone should use his skills to support each other. The tasks and responsibilities should be defined and assigned exactly.
Trusting each other and the ability to delegate decisions are very important. Once you leave the decision to others, it should be accepted and supported afterwards.
Another factor is a positive atmosphere and a good mood in the team. You can only do well what you enjoy doing. Therefore, the mood is certainly a good indicator of whether the desired success will be achieved in the long term. The attitude should be: one for all, all for one.
The coronavirus has pushed digitization and particularly in large companies, employees experience a new world of work: meetings happen virtually, the customer is currently mainly serviced online, agility is on everyone's mind in this situation, everything is becoming faster due to digital access. How can employees motivate themselves in the current "pandemic-fatigue" to stay on track and to continue to contribute? How can collaboration and a great team support in this case?
This forced-accelerated digitization is a challenge and can also be stressful due to many new requirements. It is important for employees to also have support in the home office, so they do not feel left alone. Regular virtual meetings like feedback talks and exchanges are important to keep the working structure intact. In this way, problems that arise can also be resolved more quickly.
Motivation is not always easy to maintain in these times, but you should see the situation as an opportunity: You can develop and improve your skills in online work. Digitization is inevitable and will accompany us more and more in our future. Anyone who is fit in this area creates a great foundation for the years to come. Yes, we will get back to personal meetings, travelling and big conventions, but a lot of these online meetings will persist because there are many advantages: They are cheaper, faster and easier to arrange. So, let's make the best out of this, we will need it and we will benefit from these learnings!
But it is also important to not only exchange information about work online, but also to take some time for a conversation with colleagues that you would otherwise have had on-site.
With the increase of Home Office and a "new world of work" on the rise: How do we make sure that the "team spirit" stays intact? Any tips and tricks? (e.g. is video conferencing/turning on your webcam a must, in your opinion?, etc.)
The biggest issue associated with remote working is that employees feel disconnected if they don't receive proper attention both from their colleagues and managers. To keep this in check, online team building activities from time to time can be a very useful und fun tool.
Implementing such activities in your daily routine helps enhancing the scale of cooperation between the distributed teams and maintaining high employee engagement for good remote working experience.
My ideas for such activities would be for example:
– team sports challenges to encourage a healthy lifestyle amongst your team members (doing "X" pushups per week, running for "X" km per week, maybe even summing up the team's performance and challenging other teams for a small winner's prize or gift)
– virtual coffee breaks or online meetings over lunch to bridge the communication gap and let your team members also talk about other topics of their daily lives
– doing a small quiz to encourage the learning spirit in your team by preparing questions on relevant business topics or also other various topics like politics, geography or culture. Working out guidelines to support team members can increase the experience
– fun games with turned-on webcams in a group chat, like "Who am I". Have you ever tried wearing a costume and let others find out who you are to earn some points?
– Maybe even after work you can meet for a half-hour online beer and exchange news. But all on a voluntary basis (and if you do not forget about your sportive goals while having that after-work-drink 😉
You've won the Race Across America six times, an incredible performance. How does your team contribute to your victories? What is the necessary ingredient to master such an extreme situation?
Many people often ask me, what is more important to achieve success in ultracycling races, when I only sleep about 50 minutes per day while being in the saddle for more than 23 hours: Is it body or mind? Is it physical fitness and endurance combined with an optimized nutrition strategy to ride fast over the Race Across America distance of 5000 kilometers? Or is it mental strength to endure sleep deprivation and pain, to stay focused while riding day and night and to keep a positive spirit instead of getting listless and frustrated?
My answer is that there is another, more important factor, which is often forgotten. Ultracycling races are a team effort, I have a crew of eleven people around me, and everyone of them has an essential job to do. There is a team leader, a sports doctor, a physio therapist, a nutrition specialist, a bike mechanic, a car driver for each of the three follow vehicles, a navigator, a photographer and a cameraman.
They are there to keep me going, care about my equipment, my nutrition, do navigation, implement race strategy, entertain me and keep me awake and in high spirits. When it comes to the short sleeping breaks, it is their effort to be well organized and use the time efficiently. Every wasted minute is to be avoided. The crew helps me, when I have physical or mental problems.
In my experience, body and mind each contribute with 33 per cent to finishing such a race. And my well-rehearsed team is even more important, their part is 34 per cent.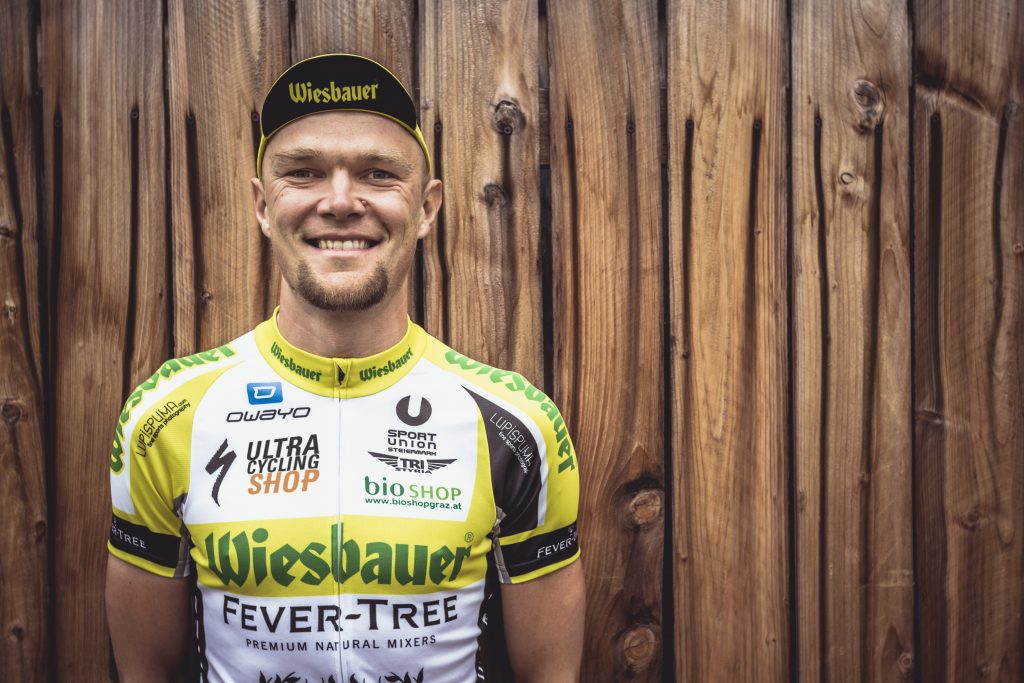 What are the three most important tips to encourage collaboration in an agile workplace that most of the companies are currently trying to establish or have already established?
Much of what is easier for us together in the office is also easier for us to do together in the home office. This should not be forgotten, and work assignments should not always be given to individuals, but a group. Therefore, teamwork or small team meetings are excellent.
Personal exchange is important, we are usually more successful when we exchange ideas as a team. Spreading motivation amongst team members can be achieved by transparency. If your colleagues can see, how busy you are and how many tasks you have done, it will be motivation for them. At the same time, it will inspire you to see, that your colleagues are very productive doing their work with full dedication.
So my tips are:
– Implementing video chats, team activities, or virtual team building activities as stated in question #4
– Finding a way or technique to implement a certain level of transparency to show employees that their colleagues are working busily and that their own achievements can be shown to the team
– staying in contact as much as possible and show respect to each other
Using the right language is generally an important factor when motivating teams as a leader but also among team members. What kind of speaking habits make people want to collaborate with each other? What language shall we use in collaboration?
In my spare time I like to attend lectures and listen to speeches on various topics, and sometimes the language some protagonists choose on stage astonishes me.
All too often we forget the power of language and how important (the right and respectful) communication with our fellow human beings and colleagues is.
In my opinion, you don't motivate people to listen or want to work together if you talk too much about your own knowledge or show your ability to speak in a high-level Oxford-English. You should not force your listeners to get a dictionary to be able to follow your words.
What really motivates is a pleasant discussion atmosphere at eye level with simple but competent language. Try to use clear wording, keep calm in stressful situations and interact respectfully and with courtesy.
A common motto can also help a lot, contributes to identification and creates a "we-feeling". So, maybe you can find a slogan for your team!
Last but not least, if the circumstances allow it: humor. Humorous language creates a pleasant working environment. If you are laughing, work will be a bit easier and more effective. Never forget, that you can only do well, when you like what you are doing!