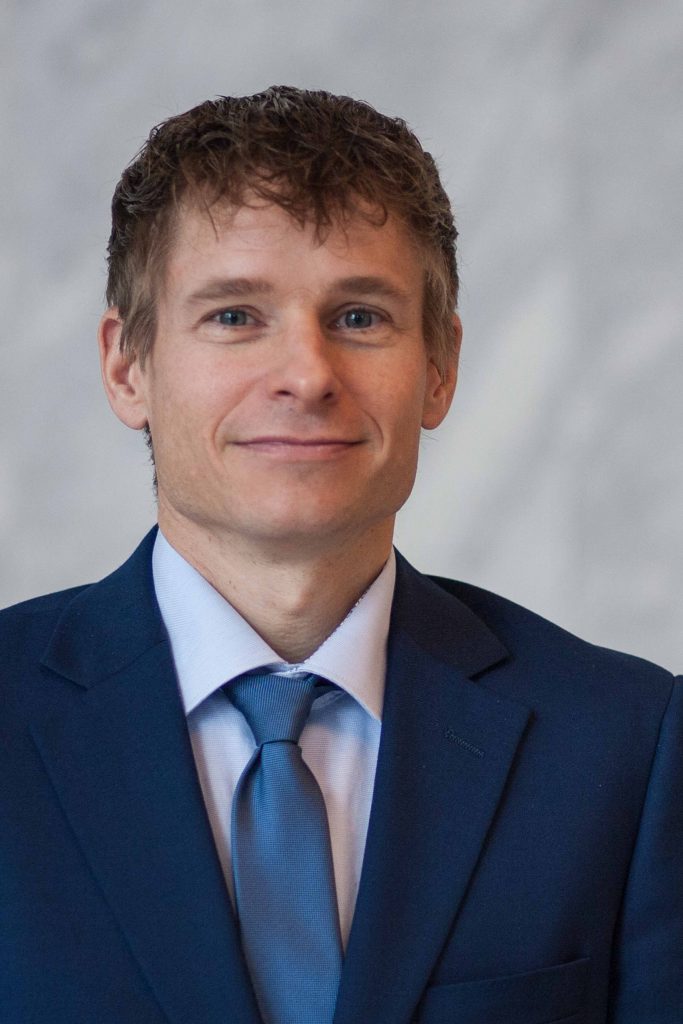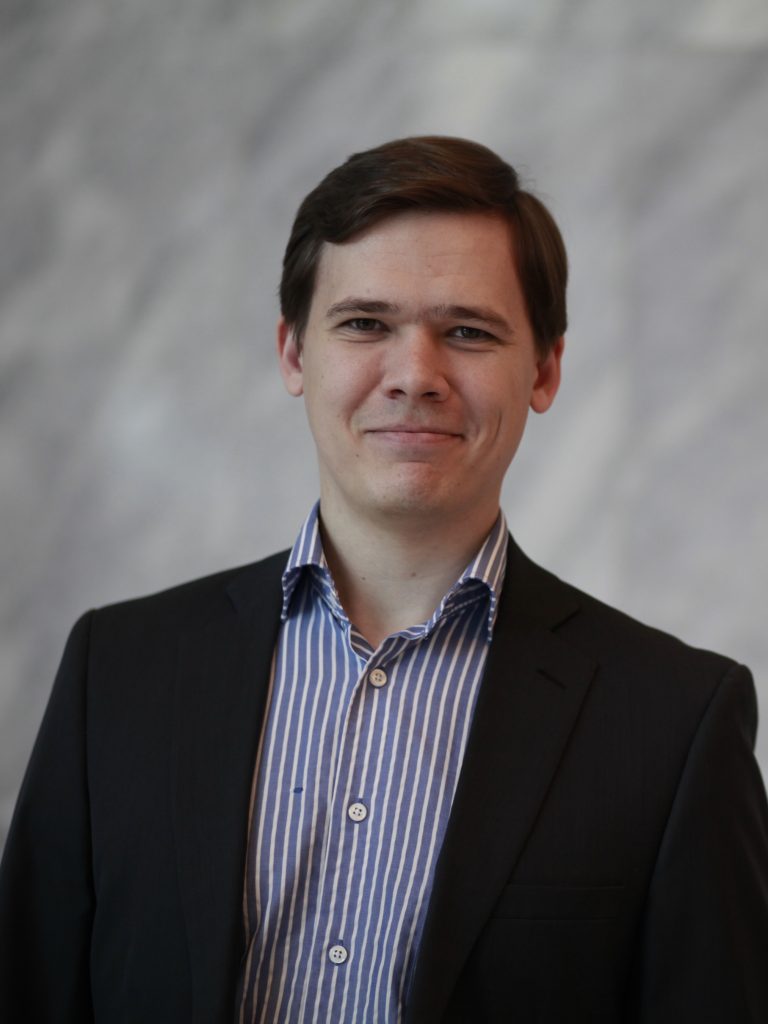 By Gunter Deuber and Ruslan Gadeev, RBI |
We are happy to announce that the 2020 edition of our regular flagship publication CEE Banking Sector Report – this time around completed under uneasy conditions of the COVID-19, economic lockdowns and home-office working – is now available. As always, this report builds on our deep local presence in the region and valuable contributions and home-grown expertise by all our local colleagues and teams in 13 CEE countries.
Retrospectively speaking, 2019 proved to be a culmination point on the five-year path of a steady asset quality improvement in core Central European (CE) and Southeastern European (SEE) banking markets, while profitability ratios in the region recovered nicely. The latter trend was strongly supported by juicy profitability options in the Eastern Europe (EE) markets of Russia and Ukraine. However, the COVID-19 outbreak did not let the region bask in the glow of this progress for too long. Still, the conditions with which the Central and Eastern European (CEE) banking sectors entered the crisis were extremely good thanks to a much higher degree of accumulated resilience as compared to the situation before the Global Financial Crisis (GFC) that has hit CEE banks very hard. Moreover, additional ample support was ensured through various policy measures of a fiscal, monetary and regulatory nature that have made the COVID-19 hit rather manageable so far. On top of liquidity support, regulatory forbearance capital reliefs and payment holiday programmes had been implemented in a swift and pragmatic way.
Credit growth in CEE above previous levels
Not least thanks to this multi-faceted policy response further backed by a favourable funding situation, the credit growth in CEE stays above levels we have seen in the previous macroeconomic and/or macro-financial crisis, which, though, we expect to moderate in 2021 and potentially also 2022. In this regard, even more to the fore comes the question of how and when the government stimuli will be unwound. Indeed, it will require regulatory acumen and precise coordination to decide on timing and pace of the phase out of prudential reliefs and fiscal support to ward off systemic risks while also avoiding a credit crunch.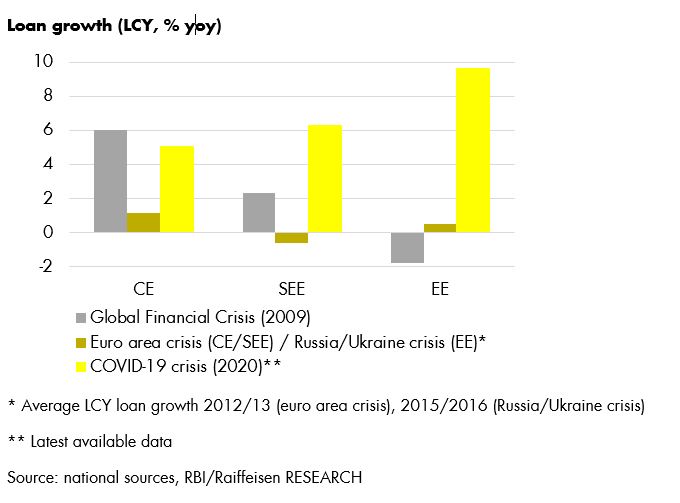 Mounting risk costs
In the meantime, the CEE region sees mounting risk costs as the chief negative driver now flowing mainly through the credit exposure migration to stage 2 category, while the growth of non-performing loans (NPLs) (stage 3 loans) has been thus far contained by payment holidays for borrowers as well as introduced government guarantee schemes. However, the second wave of COVID-19 currently unfolding is inducing additional risks to retail and SME portfolios. Overall, NPL ratios are expected to increase to a maximum between 4-8% in the CE region and 7-10% in the SEE region over the coming 12-24 months. Distinct in vulnerability to the COVID shock, the single CEE countries diverge in macro-scenarios fed into the IFRS 9 assumptions and hence the frontloading of loan provisions, although the general uptrend is there and should remain a topic in the forthcoming months – through the pandemic's second wave and later on when the moratoria regime is curtailed. We note that the post-COVID environment also revealed a shift to lower interest rates, especially in CE/SEE markets, apart from the euro area, which in general exerts pressure on lending margins. Solving this novel revenue puzzle will inevitably increase the banks' focus on fee income and the cross-sell effort, where business scale and development of digital infrastructure might prove crucial to successfully navigate the challenge. All in all, the COVID-19 offshoots shall keep the CEE banking sectors busy over the next 12-24 months and will certainly negatively affect the banks' earnings power, though we still see some markets as a "hedge" to a general deterioration in profitability (Russia, Ukraine).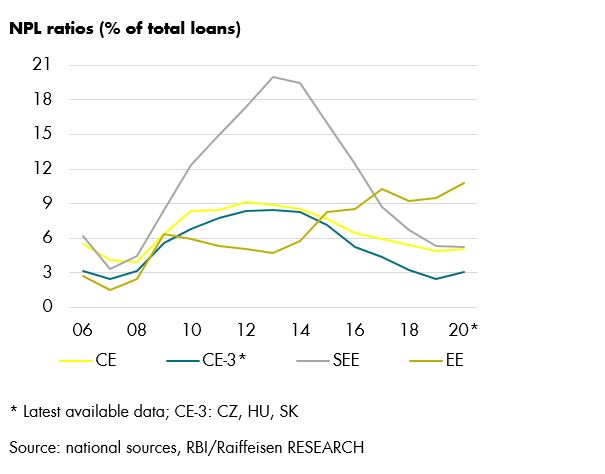 Market consolidation as integral part of CEE narrative
Following this line of earnings pressure, we expect the market consolidation to stay an integral part of the overall narrative in CEE, though perhaps at a less intense pace than in 2019, as indicated by recent cancellation of some benchmark transactions, e.g. the divestment of Commerzbank's stake in mBank and the sale of Russia's leading online-only bank Tinkoff to the local IT giant Yandex. With more predictability at the macro and policy level, we would not rule out that some opportunistic M&A transactions might cross the finish line in the next 12-24 months. Here, we note OTP Group among seekers to pick up market share in the COVID-19 aftermath, further after its active expansion outside Hungary in 2018/19.
Foreign banks remain supportive structural trait
The role of foreign banks in CEE should generally remain a supportive structural trait. Importantly, none of the CEE banking markets in isolation can be seen immune to the economic upheavals, however as a portfolio they provide the benefit of diversification and thus offer a more balanced "average" in times of stress. We see this argument behind the commitment of big Western European lenders (including the Austrian heavyweights Erste and RBI) to the CEE region, be it the dominant position in selected markets (many of CE/SEE) or successful niche strategies (Russia and other EE). For these dedicated international players we expect their CEE units to remain a mighty stabiliser so well evident in the historic pattern of disproportionately high contribution to the groups' earnings as compared to the allocated assets. In turn, the intact parent support assumption should once again serve as a stability factor for the CEE banking sectors.
Market share of Austrian CEE lenders at over 40%
The market share of Austrian CEE lenders among leading Western CEE banks remained at a level of just over 40% (with Erste, RBI among the three largest Western CEE banks), a reflection of the deep commitment of dedicated Western lenders to the region – something that we think will be once again a key element in overcoming the current COVID-19 crisis in a pan-European approach. Overall regional exposures of Austrian CEE banks are strongly geared towards the CE/SEE region (representing some 90% or regional exposures), while RBI is following a niche-player approach in EE markets.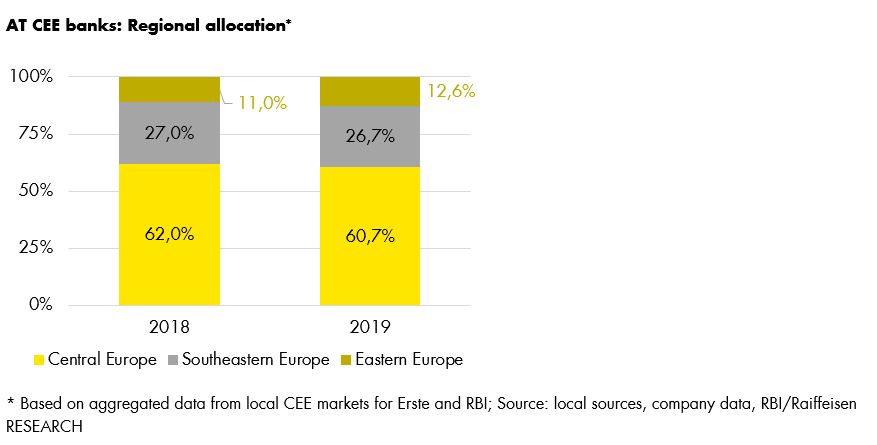 If you are interested in more details, country statistics, markets shares etc. please have a read of our flagship publication CEE Banking Sector Report 2020.
CEE Banking Sector Report (registration is required)
Gunter Deuber, is the report's editor-in-chief, RBI's Head of Economics, Fixed Income and FX Research and designated Head of Raiffeisen Research
Ruslan Gadeev, is a Credit/Financials Research Expert at Raiffeisen Bank International in Vienna, covering the Russian banking markets and dedicated Western CEE lenders and their CEE operations