By Andrea Cintulova and Tanja Imamovic, RBI |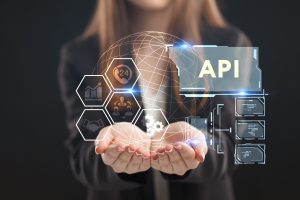 Which non-banker would suspect that the harmless sounding abbreviation PSD2 hides one of the biggest change processes the banking industry has ever seen?
PSD, short from Payment Service Directive, was adopted in 2007 with the goal of creating a single market for payments across the European Union. It provided the legal foundation for the Single Euro Payments Area (SEPA). However, since the rollout of PSD, digitalization has steadily progressed, and new market participants released new products & services, which were not covered by PSD. Therefore, the European bodies recognized the need for an updated directive – the Payment Service Directive 2 (PSD2), which was finalized in 2015. Its objectives are safer payments, increased customer protection, faster innovation and competition and last but not least, a level playing field for all market participants. The document, crucial for the technical implementation of PSD2 will become applicable on 14 September this year.
One of the most important changes, which PSD2 brings to the market, are new services, which can be operated by so called Third Party Providers (TPPs), for example fintechs, on behalf of the banks' customers, the so-called Payment Service Users (PSU). TPPs are now regulated on EU level and have to get licensed by local competent authorities (e.g. National Banks) in order to perform these new services:
AIS – Account Information Service, correspondent TPP role is Account Information Service Provider (AISP)
PIS – Payment Initiation Service, correspondent TPP role is Payment Initiation Service Provider (PISP)
Confirmation of the Availability of Funds service, correspondent TPP role is Payment Instrument Issuing Service Provider (PIISP)
In order to be able to operate these new services, TPPs have to get access to the account of the banks´ customers. Therefore, all banks are required to implement a dedicated interface (Application Programming Interface "API") for the communication and exchange of information with TPPs. There has also to be an explicit consent provided by the customers to every TPP for the execution of their services.
Why will PSD2 change the future of banking?
PSD2 has triggered probably one of the biggest transformations the banking sector has ever experienced. The fact, that bank customers can access their accounts in other apps and can initiate payments through those apps is one side of the coin. The other side of the coin is, that banks can also "consume" the regulatory APIs of other banks and provide their customers an enhanced experience, a comprehensive overview on their finances together with payment initiation from all their accounts, no matter which bank is servicing the account. PSD2 will lead to a strong competition about the best customer experience. It is therefore clear that the customer will emerge as the winner of this competition. But what about the banks? Will they be the losers? We at Raiffeisen Bank International think that PSD2 offers great chances for innovative banks to increase their market shares. All our network banks in the EU are already live with their API developer portals and sandboxes:
Czech Republic: https://developer.rb.cz/
Slovakia: https://developer.tatrabanka.sk/
Bulgaria: https://sandbox.rbb.bg/
Croatia: https://sandbox.rba.hr/
Hungary: https://sandbox.raiffeisen.hu/
Romania: https://developer-test.raiffeisen.ro/
Our aim is not to only to comply with the PDS2 requirements, but to leverage PSD2 APIs to ensure a smooth and enhanced user experience, and even go beyond, as open APIs are a key asset for innovation.
[divider style="none"]
[/divider]
Maybe you are interested in…
[custom_posts template="one_third" effect="none" hide="summary" entry_ids="2141,1891,1679″]
[/custom_posts]