By Carmen Dimitruc, Raiffeisen Bank, Romania |
If you are looking for a new and exciting destination for your holidays or maybe just a three to four days city break, be sure to put Bucharest on your list!
Vibrant urban environment with old-style charm
The capital city of Romania combines vibrant urban environment with old-style charm that many find irresistible and poetic. Beautiful architecture and summer terraces may remind you of Paris, busy open markets have the energy of an oriental bazaar, old communist buildings evoke a somewhat oppressive feeling about the impact of communism on people's life, and the futuristic design of the business districts speaks of the fast pace of change in Romania today.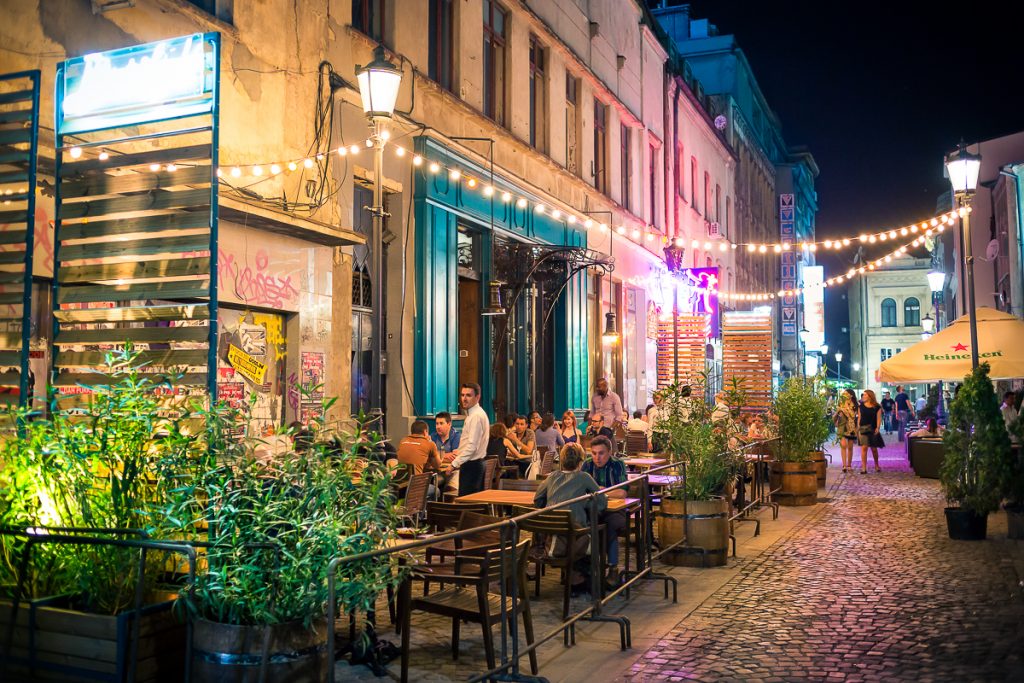 A pole of entertainment
With more than two million inhabitants, Bucharest is the seventh-largest city in the European Union by population within city limits after London, Berlin, Madrid, Rome, Paris and Vienna. It was first mentioned in 1459 as one of the residences of Prince Vlad The Impaler, the iconic character (in)famously known as Dracula. The remains of his 15th century palace, The Old Court, are conveniently located in the Old Town, an entertainment district, a popular meeting place for locals, and home to a vibrant nightlife scene.
Restaurants, bars, cafes, taverns, pastry shops, street food locations and clubs can be found all over the city, and they cater to any taste. Lots of cozy places, less touristic and with innovative design can be found in the area between the Athenaeum and the Romana Square or in the northern part of the city.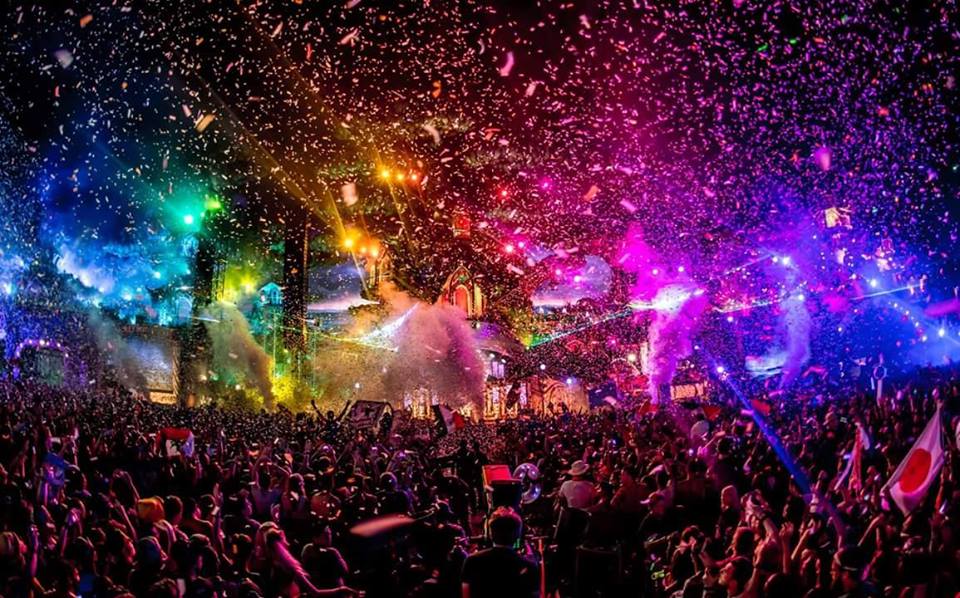 Communist era landmarks
Bucharest's landmark is The Palace of the Parliament, the second largest administrative building in the world after the Pentagon, and arguably the heaviest building in the world, too. Although tourists like it, the people of Bucharest have mixed feelings about it, seeing it as a monument for totalitarian kitsch. It was erected on the site of the Uranus district, and several old monasteries were demolished in the process.For those who are interested in Romania's recent history, the former Ceausescu Mansion might be a place of interest. Until December 1989, it was the private residence of Nicolae and Elena Ceausescu and their three children. Visitors can see how the dictator lived in his private life. There are rooms with original furniture, wardrobes and shoe collections, kitchen and dining rooms with fine china on display, bathrooms, swimming pool and gardens.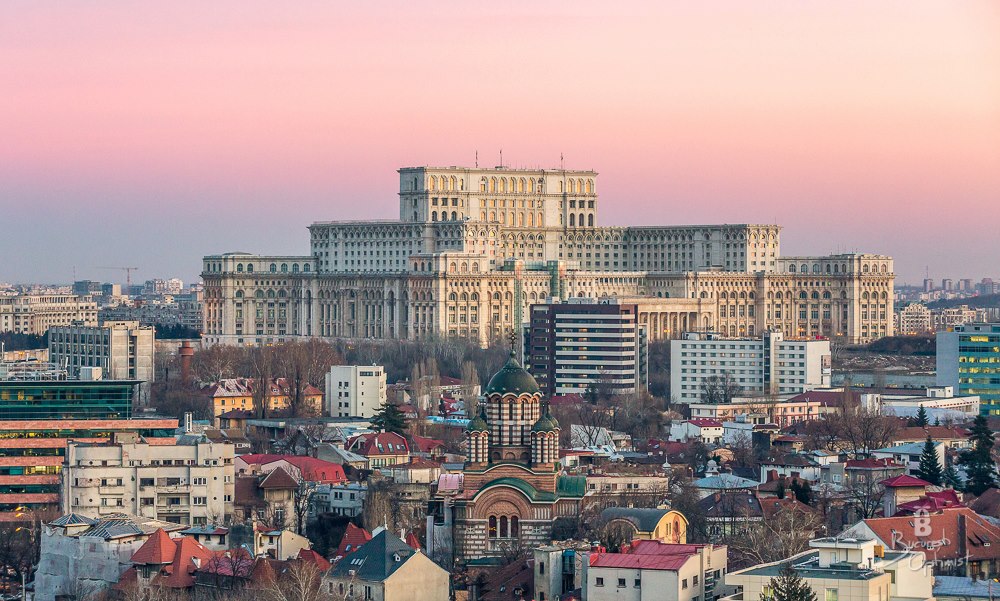 Royal highlights
Built in 1895, the Cotroceni Palace – or Old Royal Palace –is less known, but definitely worth your attention. It now serves as headquarters of the Romanian Presidency, but the old wing is open to the public as Cotroceni National Museum. Lots of wonderfully-preserved rooms offer an inspiring journey into past ages: the hall of honor, the library, the royal dining room, the hunting room, the flower room, as well as the private apartments of the members of the royal family, such as King Ferdinand's and Queen Marie's apartments.
The Royal Palace, which the former royal family used for official purposes until 1947, when King Michael I was forced to abdicate, lies in the heart of the city. The Throne Hall and the Royal Dining Hall are still used for various official events, but the largest part of the building hosts the National Museum of Arts.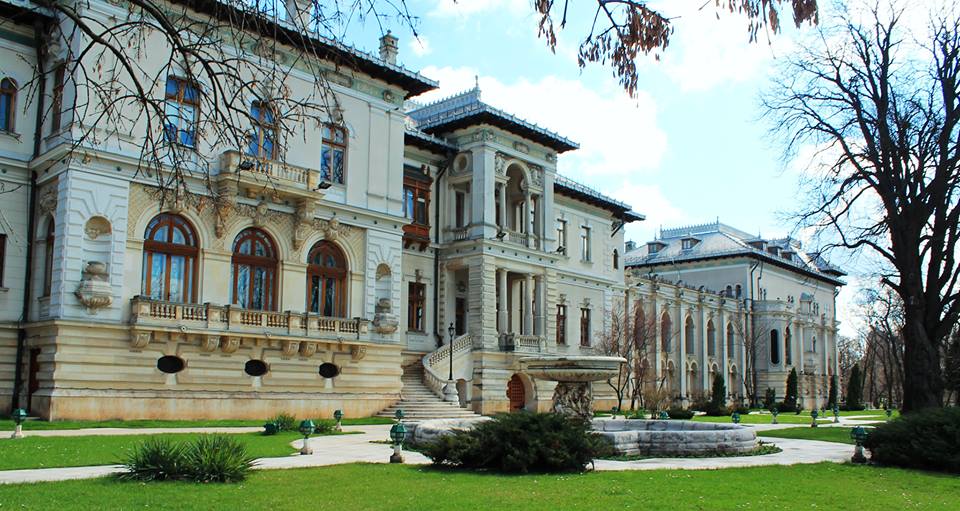 Welcome to La Belle Époque!
Bucharest offers a nostalgic journey in time due to its belle époque villas and splendid 17th and 18th century churches. You can take a walk on the streets named after capital cities (such as Paris, Warsaw, Rome or London) in the posh area between Victoria and Dorobanti Square, with hundreds of well-preserved or beautifully restored mansions, built 100 years ago. Many of them accommodate embassies, private museums, cultural centers or cafes.
Carturesti Carusel is a breathtaking bookstore in a beautifully restored 19th century building located in the Old Town. Over 10,000 books are displayed on six floors. A contemporary art gallery, a media space and a top floor bistro make Carusel a surprising place every step of the way.
Festivals and urban events
All year round, there are lots of cultural and artistic events in Bucharest: Thousands of people gather at Art Safari, the biggest annual art exhibition in Romania focusing on contemporary art over a month each spring. Street Delivery reclaims Arthur Verona street during one weekend in June and turns it into a space dedicated to handmade crafts, workshops, live street art drawing and food trucks, free concerts and theatre performances. The Romanian Design Week promotes contemporary design. Autor is the most important event in the field of contemporary and art jewelry in South-Eastern Europe. B.Fit is the only street theatre festival in Bucharest. Summer Well, a big indie, pop, and rock music festival, takes place just outside Bucharest every August. And last but not least in our most probably incomplete list, Balkanik is an outdoor festival of world music, drawing top acts and singers from across Europe over several days in early September.
Bucharest is a lively, evolving city that's worth visiting. We hope that this short journey makes you curious to find out more about the city and its people!
Photo credits: Bucuresti Optimist, SummerWell Festival Facebook page, Carusel Wikipedia page, Cotroceni Museum, cluburibucuresti.ro, cotroceni.ro, Cotroceni Facebook page.
[divider style="none"]
[/divider]
Maybe you are interested in…
[custom_posts template="one_third" effect="none" hide="summary" entry_ids="1823,1766,955″]
[/custom_posts]