CEE and Austria with a lot of catching up to do
By Jörg Bayer, RBI |
Read the first part of this article here.
What applies to the European financial market as a whole, applies even to a larger extent to the CEE and CIS region including Austria. Currently the total of "green" bonds from the CEE region, account for less than 1% of the total outstanding volume.
In a ranking sorted by outstanding volume of "green" bonds including 40 countries, there are only two countries from the CEE region represented: Poland and Slovenia in places 36 and 39. Thus, much remains to be done, although the successful green issue of corporates like  CPI from the Czech Republic (EUR 750 million) and the Ukraine D.TEK (EUR 325 million) are great examples and could provide positive momentum.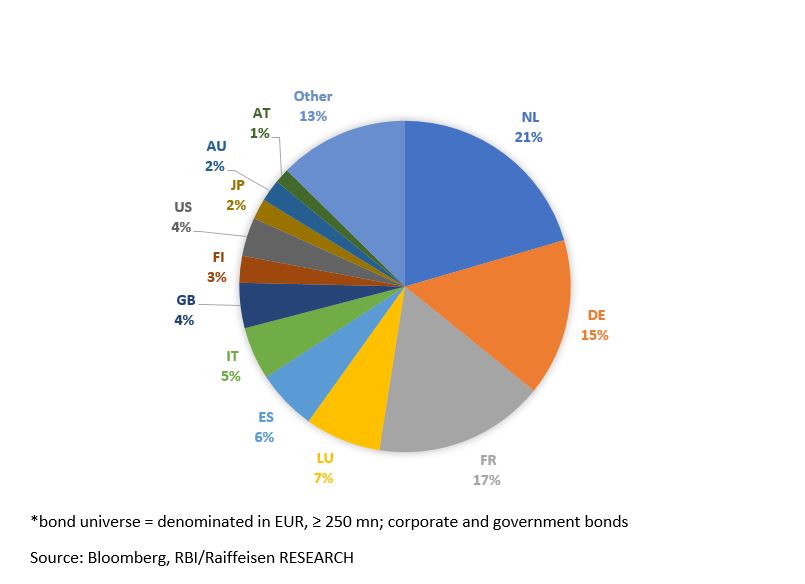 As already mentioned above, the growth dynamics of the "green" market was discernible but started from a very low base. Especially in the next three years, we expect a significant change as well as an increased market growth by a multiple.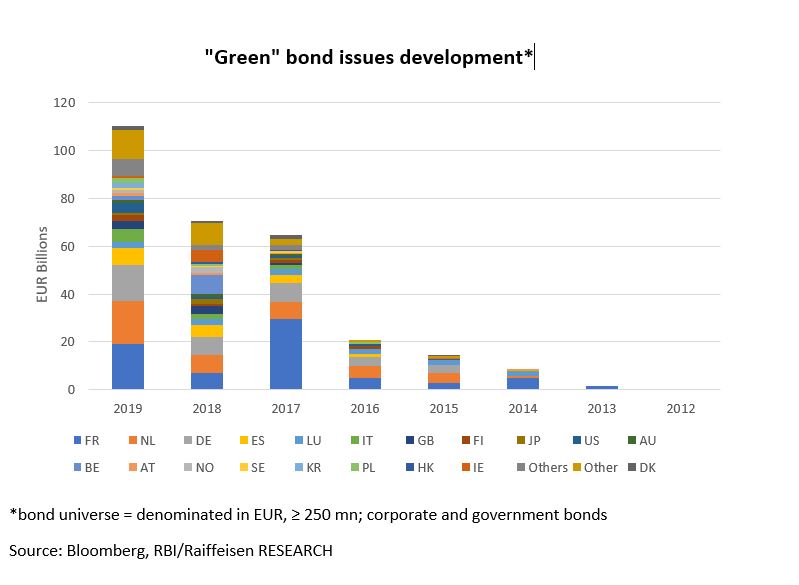 Of course, an expected fast growth comes with many risks:
On the one hand, this is still an unregulated market which opens doors to all creative outgrowths. Therefore, it is difficult for investors to define what is really a sustainable investment. Currently, there are no clear definitions which makes it difficult to find your way around a forest of terms (e.g. green bond, social bond, ESG (Environment Social Governance) linked, transformation loan, blue bond, and likes). The EU taxonomy is only a small step in a regulated direction.
On the other hand, there is a large number of so-called "ESG rating agencies", which have made it their task, to rate companies and investments according to their sustainability. Currently, this tends to lead to less transparency than to ensure or increase it. There neither are regulated practices in use nor uniform methods for evaluation.
For this reason, both the regulator and the politicians, are called upon to quickly ensure more clarity, transparency, and comparability in order to prevent abuse of the topic (keyword: "green washing") and enable all financial market players to operate in a transparent market.
Furthermore, it should be ensured, that under the green umbrella, other risks in financial markets (credit risk) do not take a back seat, otherwise, this could well trigger a bubble.
In summary, "green" is more than just a market trend or media hype and will enter the financial markets more quickly than many currently expect. At the moment, the momentum seems to suggest that Europe has the potential to play a pioneering role, as sustainability is currently receiving a great deal of attention, in government circles as well as among the population.
In just a few years' time, this topic will develop from being "a hot topic" to become a part of the daily life of every financial market player. So "green" will be the new "normal".
Jörg Bayer is Head of Credit Research at Raiffeisen Bank International in Vienna.