When it comes to sharing expertise on CEE, the 23rd "Euromoney Central and Eastern European Forum" which took place on 16 and 17 January in Vienna, was the place to be. In the course of this forum prominent issuers, investors, financial intermediaries and policy makers discussed, debated and analysed key issues the CEE markets are facing.
One of the speakers was Ewald Nowotny, Governor of Oesterreichische Nationalbank (OeNB; Austrian central bank).
He delivered an opening address, in which he worked out the different aspects of the economic recovery, which has gained momentum over the past year in the entire euro area. "We see a substantial increase in investment, the unemployment rates are generally reduced," Nowotny said and he stressed that in his view risk is more of a topic in the current political environment than in the economic situation. He reviewed the Euro system's role in the euro area recovery, and provided an overview on monetary policy measures in place and on those announced for the current year 2018.
Furthermore, Ewald Nowotny spoke about the economic expansion taking place in CEE, which has in 2017 experienced the highest growth rate since the onset of the crisis in 2008.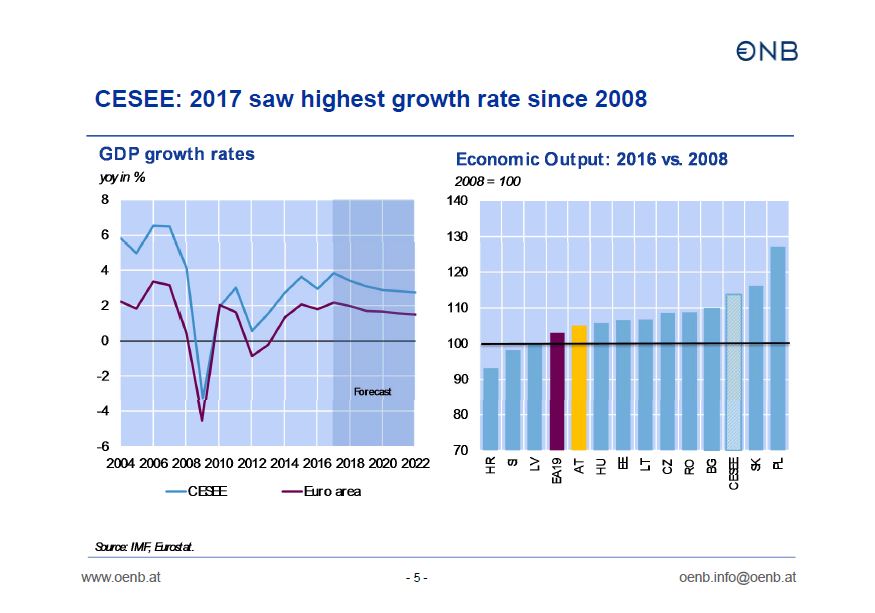 The Governor also presented findings from the OeNB's Euro Survey on CESEE households' behaviour of saving in foreign currency (euro) and of borrowing in foreign currency, with loan demand for foreign currency loans recently rising in a number of CESEE countries.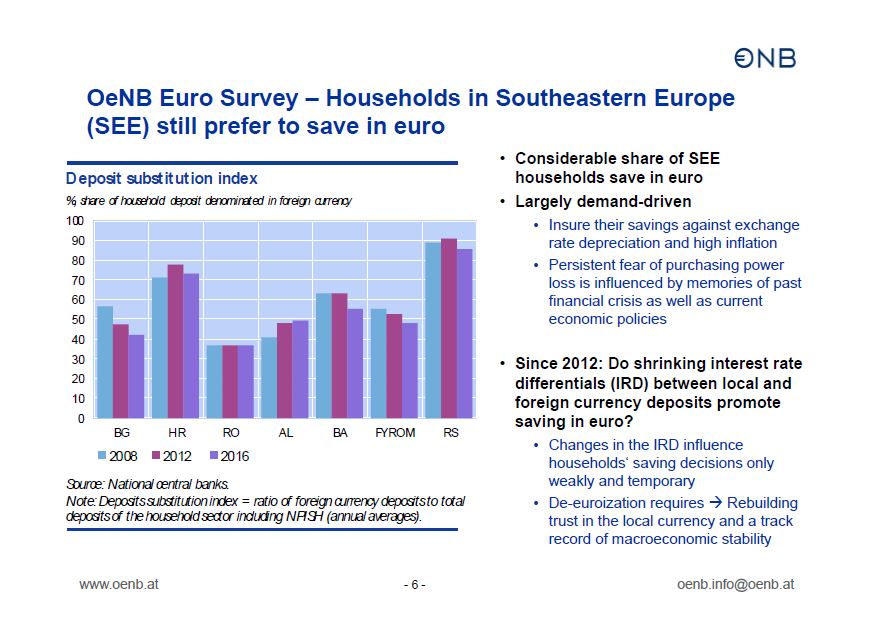 "According to our latest numbers, I am glad to say that banks are not following this trend. This means we have a demand side, which is very open for FX lending, but we have a supply side, where banks have been rather disciplined," Nowotny added.