Maja Sacher is the director of Nowa Ltd. Company, engaging in the production of cold-pressed hazelnut oil in Daruvar – a region known for the highest concentration of hazelnut plantations in Croatia. This is her view on the importance of a quality product, micro-enterprises as driver of economic development and the entrepreneurial spirit.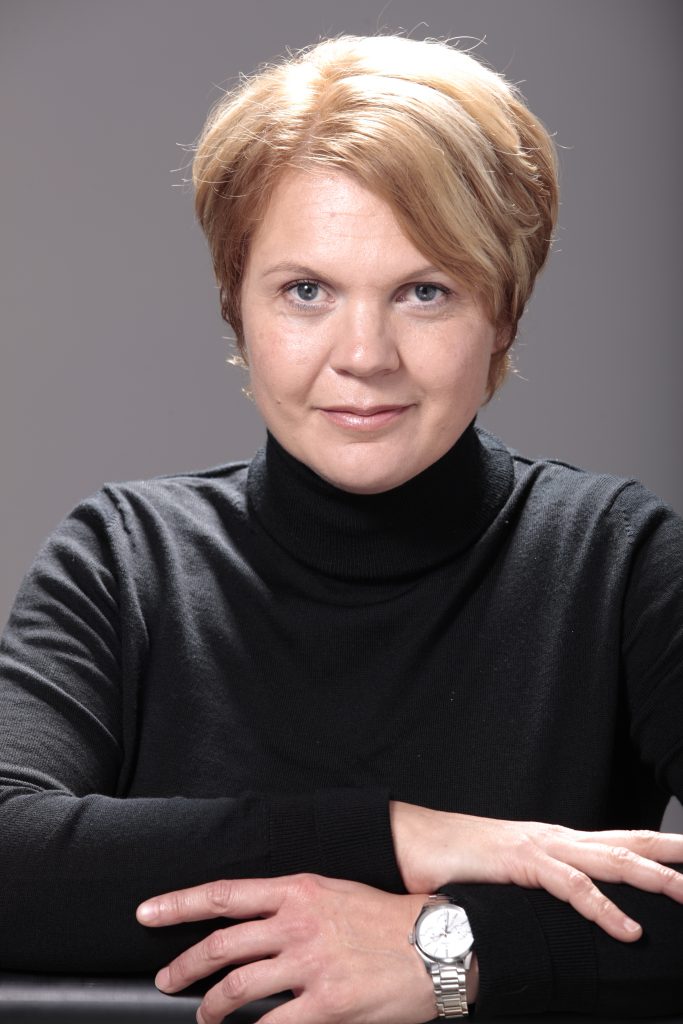 I began producing hazelnut oil in 2013 in the production facility at Daruvar, where I lived and worked for the past twelve years. Besides the wish to be successful, of course, I wanted to create something. When I decided to engage in the hazelnut oil production, I set myself four conditions: a simple technological process, the use of raw material that was available in Daruvar, it had to be an export product and, having faced financial restraints, small quantities of a product of a high value. In my business concept, I had estimated that the income from my previous activity allowed me no more than six months to obtain financing, to buy equipment and raw materials, furnish my business premises, produce the initial 1,000 kg of oil and bring it to the market. Thanks to sound preparations and a good business plan, the financing was done fast and on time, and I was able to start my business.
It's all about quality
My hazelnut oil is a cosmetic oil of consumption quality, which is rare. It has an ecologically sound status and is often used as raw material in the manufacturing of bio-cosmetics. The availability of good quality raw material was one of the reasons to start the production in Daruvar. My oil is produced from consumption-grade hazelnut, directly from Croatian plantations, from the current year's crop only. The cosmetics segment of the market is often flooded by oils which lack consumption quality, as they are produced from hazelnuts of the previous year or of discarded hazelnuts. Nevertheless, quality is of utmost importance for bio-cosmetics. Both, the chemical structure and the microbiology are checked and strict compliance with the standard is a must, otherwise the price gets slashed drastically.
European Union – A door opener
Croatia's accession to the EU in 2013 opened the doors to my principal market. Roughly two years before Croatia became an EU member state, I started working on exemplary financial statements. According to a friend's recommendation, I focused on export-orientation. Today, I export 85 per cent of the total oil production volume to Belgium and France.
From seasonal working to whole year production: oil and macerates
The hazelnut oil production is a seasonal business from late autumn to spring, so the challenge is to fill in the rest of the year. My regular buyers seek also for other oils and macerates. Therefore, I want to master the production technology for macerates and embark on the production of marigold macerate next year. In the course of 2015, my company registered as an agricultural producer with a lease for approximately 10 ha of agricultural land to start its own hazelnut plantation. A part of this agricultural land is under the ecological supervision regime already, and we have sowed out the first plot with marigold for maceration. The plan is to obtain a dry flower crop of 750 kg to yield 3 tonnes of the final product in the first season. I'm also planning to include carrot macerate in 2018, produced according to the ecological standard for the bio-cosmetics industry.
Micro-enterprises as a driver of economic development
In my opinion micro-enterprises are a driver of economic development; they are the kind of enterprise that can quickly adapt to market changes, with a potential for quick growth. They also come up with excellent ideas and put a lot of energy into their work. As an entrepreneur, I am totally committed to my company. Being a small business owner is so much more than just a job. Entrepreneurial spirit never sleeps. When you discuss ideas with other entrepreneurs, they understand your enthusiasm and you can get a lot of useful advice from them.
Tips on how to become an entrepreneur
I believe that one becomes an entrepreneur out of a desire to achieve success, to "leave a trace", and not primarily for social recognition. Entrepreneurs are brave and decisive people who want to make a difference and accept responsibility. These are my tips in becoming an entrepreneur:
Everything starts with an idea that should be formed into a business plan. Don't hesitate to approach consultants in order to help you "polish that diamond".
Pay a lot of attention to potential risks, do your SWOT analysis. Financing is a very demanding portion. Study all the programmes on offer, apply to tenders for co-financing but be sure to have alternative options ready.
Do not delay your plan if you do not win a tender, keep going. Present your project to a bank, request an appointment, prepare and present your project well. Keep in mind that banks invest someone else's money in you, be realistic and accept their advice. The framework that the bank sets for you will probably keep you in an area of greater security.
It is important to set one's priorities fast and in a precise manner and then tackle them in their current order of relevance. One needs to adapt quickly, which also means changing one's priorities since the situation often changes on a daily basis.