by Petra Kopecka, Raiffeisen Bank in the Czech Republic |
The beginnings of Czech glassmaking date back to the 13th century. The oldest glassworks were established in mountainous areas, where there were sufficient supplies of wood, water and other raw materials such as quartz and limestone, which were important for the glass industry. In the last two centuries, Czech glass has established a strong position in the world, both industrially produced utility glass, as well as handcrafted glass and art glass.
Libensky school
In the artistic realm, glass was made famous mainly by the couple Stanislav Libenský and Jaroslava Brychtová. They became known to the global public mainly through their molten glass sculptures of monumental dimensions. Experts appreciate not only their art form, but also their significant results of research into molten glass technology. Their works were unparalleled in the world at the time, and nothing compares to many of them even after decades. The culmination of their work was the legendary 22-meter long sculpture The River of Life for the 70´ Expo in Osaka.
Glass sculpture – Brychtová, Libenský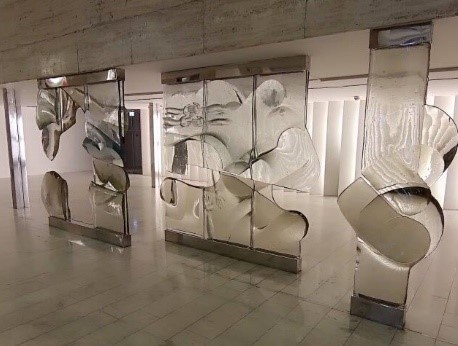 Glass sculpture – Brychtová, Libenský
Tradition in a modern dimension
Moser, Preciosa, Crystalex or Lasvit are among the largest current Czech glass companies. While the first company was founded more than 160 years ago, the latter will only celebrate its 15th birthday, but its worldwide reputation is respectable.
Moser is a Czech company specialized in the production of lead-free and handmade luxury crystal. It was founded in 1857 by Ludwig Moser, a talented engraver and businessman. Today, it specializes in the production of drinking glasses and decorations such as vases, bowls or candlesticks. The Moser glassworks is world-famous for its work with color. Their unique palette is based on the colors of semi-precious stones. The typical Moser color tones, which distinguish the glassworks from the competition, were created by long experiments, and the glassworks has carefully guarded the correct proportions of coloring ingredients for generations.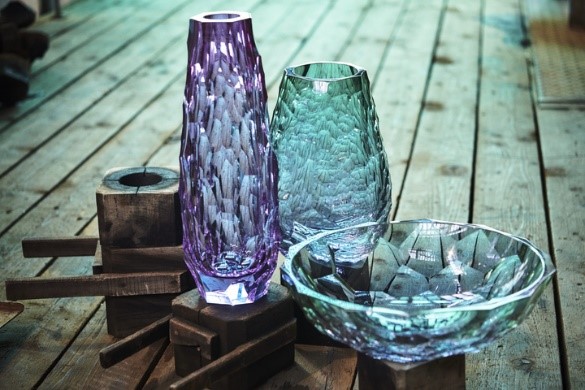 Original colours of the Moser brand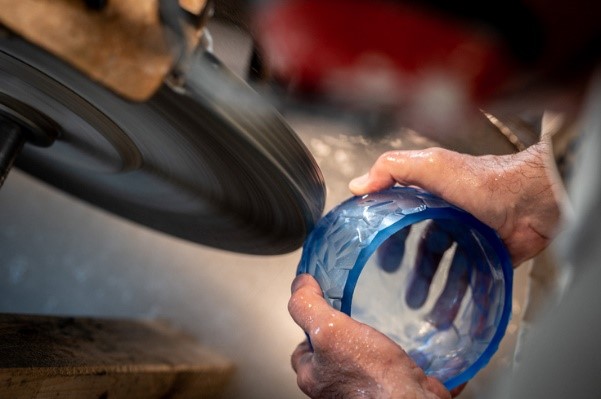 Lasvit (read more in this blog post) is a Czech-based designer and manufacturer of bespoke lighting installations, ready-to-shine collections and glass for architecture. The company was founded in 2007, yet is part of the long glassmaking history of Northern Bohemia. Born into a glassblowing family in Liberec, Czech Republic, the founder, Leon Jakimič, has great respect for the glassmaking craft which has been in his family for six generations.
The name Lasvit is composed of the Czech words for 'Love' and 'Light'.
Lasvit connects the know-how of skilled craftsmen with modern technology. Its lighting installations shine in more than 2 200 hotels, private residences, cruise ships and other public and private spaces all over the world.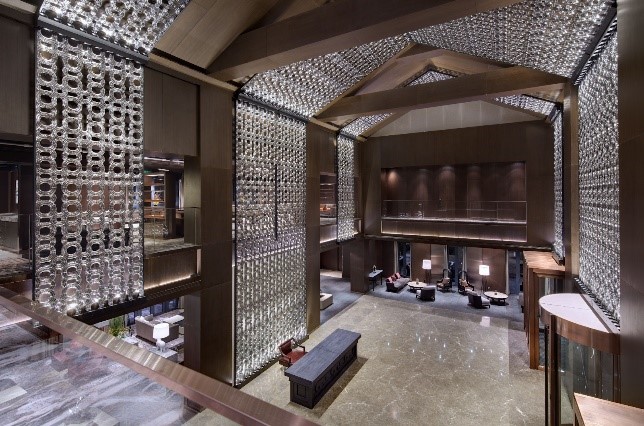 Light from Alice collection, 2020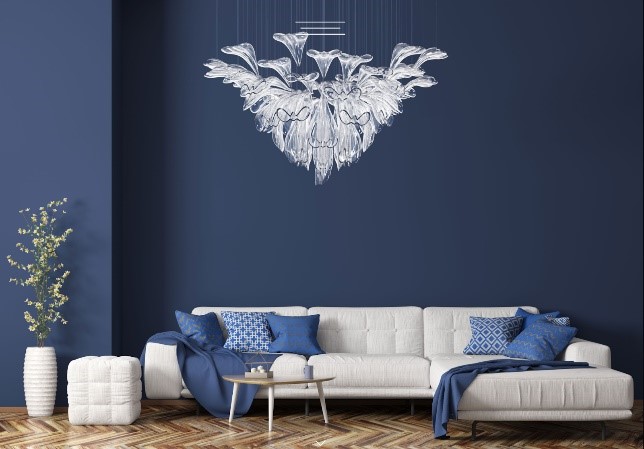 Jingrun Clubhouse, Beijing, China