By Kristina Samardžić, Raiffeisen Bank Croatia |
Croatian jealousy sometimes leads to some of the country's most beautiful spots staying rather hidden and limited to those who try hard enough to reveal their incredible mixture of history, nature, culture, customs and people. What is not so secret anymore on the other hand, is the fact that a Croatian summer is also a summer full of varied, colorful festivals. In this blogpost, we have a few tips that will make you want to discover the secret spots of Croatia and we also share our top summer festivals list with you.
Beach Pasjača – the best kept secret of Dubrovnik
If you find yourself in the most visited Dalmatian city of Croatia – popular Dubrovnik – and want to find a more secluded spot, where you can relax and soak up the sun, definitely try to find a beach called Pasjača (Pasjacha). It is located in Konavle, more precisely in the small village of Popovići, at the Dubrovnik Riviera. You can only reach Pasjača beach by descending the long and very steep stairs that are cut into the rock. It is an unforgettable experience to go down this hidden path leading to the crystal-clear water. Pasjača beach is rarely crowded since the route to it is not so easily accessible, and it is too small for boats to anchor there. More information
The Island of Mljet – a green oasis surrounded by dense pine forest and two salty interconnected lakes
The untouched island full of olive trees, grapevines and its rich forest provides an ideal place to peacefully enjoy your long-awaited vacation. Mljet island has a regular ferry connection to Dubrovnik as well as a car ferry connection to Pelješac Peninsula. In the western part of the island you find the two connected lakes, Veliko Jezero and Malo Jezero, (Small Lake and Great Lake) as well as Soline Bay. Mljet is a great place for experienced divers, biking or hiking under the tree-shaded paths on the island. For some cultural experience, visit the Church and Benedictine Monastery on St Mary's island. The island's local cuisine is guided by the principle "from the sea directly to your plate", so reward yourself with the most famous (and for sure freshly caught) local specialty: lobster. More information
Žabnik – the northernmost settlement in Croatia
This green jewel of the continental part of Croatia will sweep you off your feet with the amazing local cuisine, an excellent wellness oasis and cycling trails with beautiful views over Međimurje. In the protected area of the Mura River you can follow the 6,300 meters long educational path with twelve distinct points while enjoying the stunning forest scents. To complete your collage of impressions, visit an old, wooden river mill working with the traditional mechanism from 1902 near Žabnik.
National park Kornati – enjoy the beauty of nature
Kornati is situated in the central part of the Croatian Adriatic Sea. To experience its exceptionally beautiful landscape you need a boat or you can use the transport service of a local boatsman or tourist agency. You will find preserved natural beauty and a great indented coastline for swimming, diving, snorkeling and sailing in a natural sea ambiance. National Park Kornati consist of 89 islands with about twenty restaurants offering fresh authentic local specialties. Our extra tip: Find Konoba Smokvica on the island Vela Smokvica. More information
Enough relaxation? Time for festivals!
During the summer Festivals are a must in Croatia and there is something for every taste – here is our top list:
The Festival of Dalmatian Klapas in Omiš brings you closer to the Croatian tradition. "Klapa" is a group of male or female singers who sings in a special way, typical for Dalmatia, which was added to UNESCO's Representative List of the Intangible Cultural Heritage of Humanity, in 2012. For 47 years Omiš has been guarding the cultural tradition of this serenade sound with lyrical content performed in "a cappella". More information
INmusic festival offers something for all generations – you can find there a still undiscovered Indie band as well as a Rock 'n' Roll band that was already popular in the '80s and still has vintage power on stage. It is also one of the biggest open-air festivals in Croatia and takes place on the beautiful Island of Youth at Zagreb's Lake Jarun. More information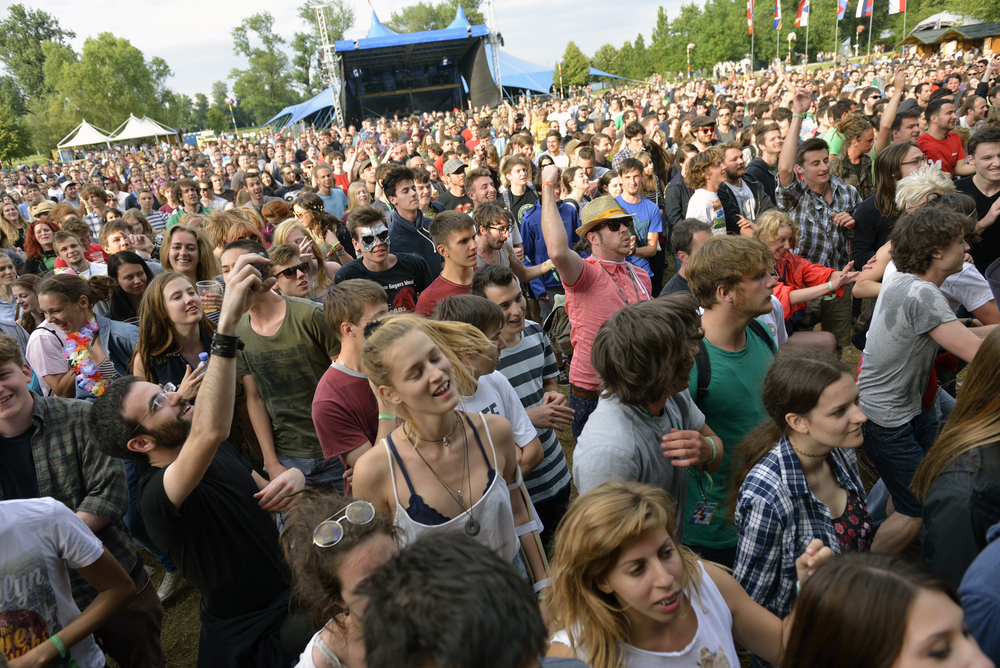 Tabor Film Festival screens short international and Croatian films in the mystical Middle-Aged castle of Veliki Tabor just 50 km from Zagreb. Visitors can also participate in film workshops, music programs and experience various exhibitions. More information
Grafiti na gradele is a modern music street art festival in Bol on the island Brač (just a ferry drive from the town Split). The mission: Bringing young people back to the island and providing an amazing mix of street art, culture, hip hop and the sea. More information
Outlook Festival is a huge end-of-summer-season party. If you are looking for some late-night music entertainment from different genres (this year, it will be the largest European bass music festival), Fort Punta Cristo in Pula is the place to be. Put on your dancing shoes! More information
Špancirfest includes the largest artistic stage in Croatia and takes place in the city of Varaždin. The leading performance festival combines tradition and modernity as well as local, national and international creativity. World street performers, acrobats, entertainers, an open-air exhibition and more attract people from Croatia and the region to become active participants of this distinguished cultural street and music festival. More information
[divider style="none"]
[/divider]
Maybe you are interested in…
[custom_posts template="one_third" effect="none" hide="summary" entry_ids="1973,1948,1919″]
[/custom_posts]