The digital revolution is a fact in many countries. To see how the situation looks like in Bulgaria, an Eastern European EU member which is currently in the process of joining the ERM mechanism and Schengen area, the access to and usage of the internet is an interesting factor.
The access to the internet in Bulgarian households has massively increased over the last ten years. While in 2007, when Bulgaria became an EU member, not even 20 per cent of Bulgaria's population made use of the internet, in 2016 already 64 per cent of its 7.1 million inhabitants were online.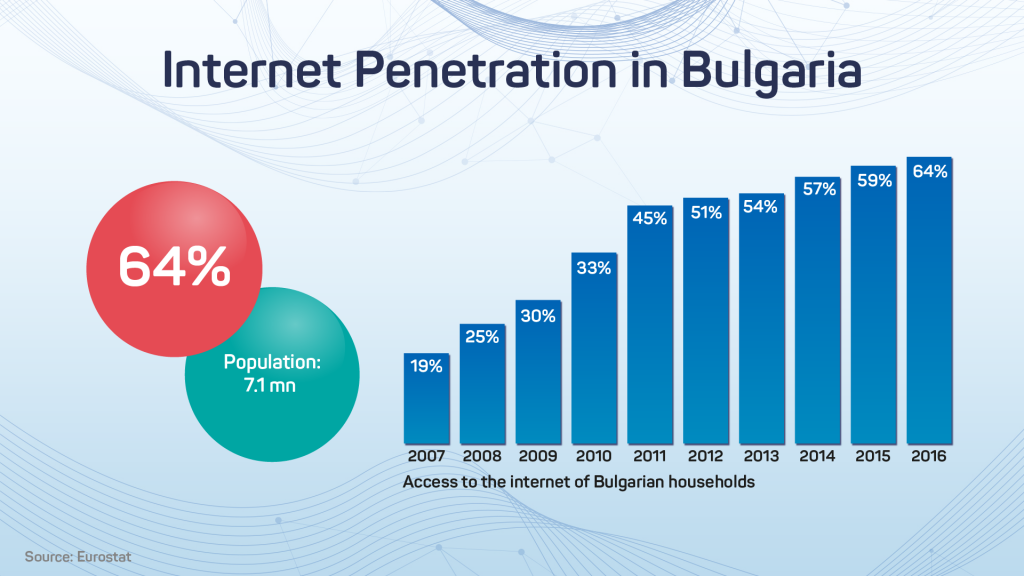 As 64 per cent penetration is rather low compared to the European average of 85 per cent, not to speak of the leading countries such as Denmark with 94 per cent or Germany with 92 per cent, the internet usage in Bulgaria can be expected to further increase significantly.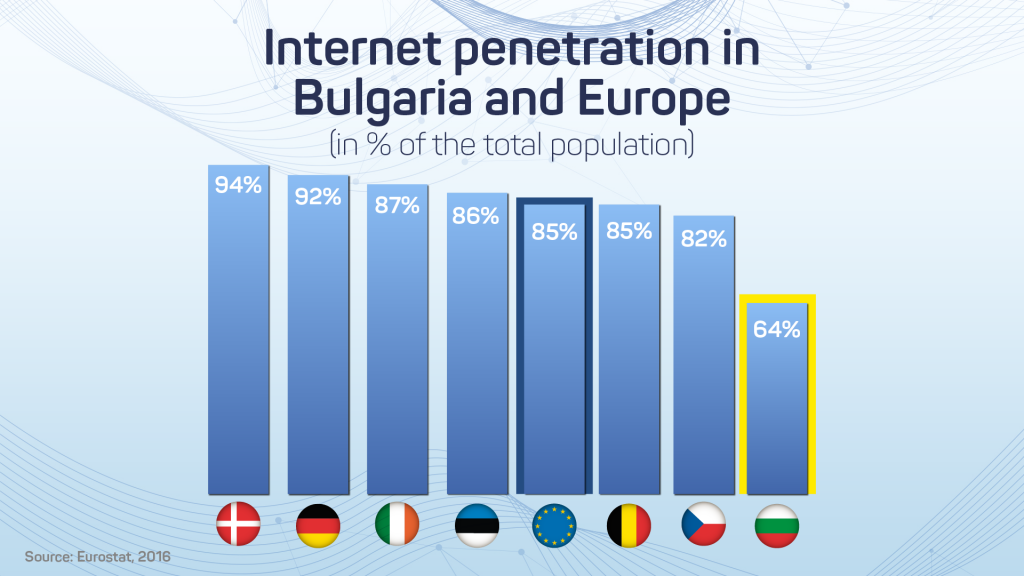 The Digital Economy and Society Index (DESI) which shows relevant indicators on digital performance tracking the evolution of EU member states in digital competitiveness, also reveals a Bulgarian backlog.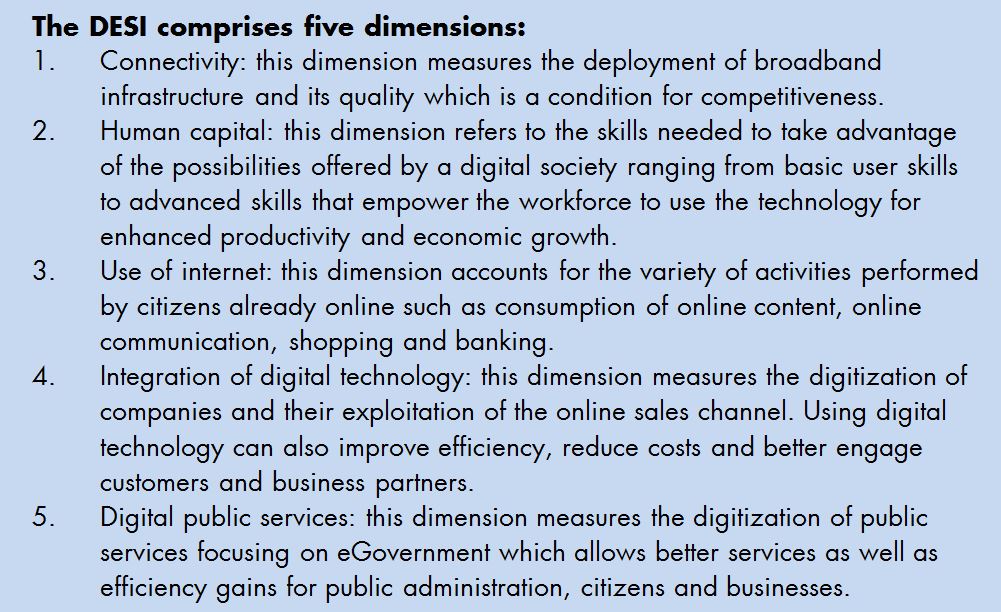 When Bulgarians use the internet they mainly do so for messaging, telephoning or video calls via viber, facebook messanger or skype (79.9 per cent). 75.4 per cent of internet usage refer to participating in social networks such as facebook or Twitter. Another 21.2 per cent concern services related to travelling. When it comes to banking and payment the internet is only used in 7.4 and 4.2 per cent of cases, respectively, indicating substantial leeway.
According to the low usage of online payments, a potential for development can also be found regarding banking cards in Bulgaria where 68 per cent have banking cards and 26 per cent of the population have both debit and credit cards. Payment via contactless cards is used by 67 per cent of all card holders. So on the one hand, introducing innovative payment solutions in form of contactless wearables such as bracelets or stickers for mobile phones might need some educational work and persuasive efforts. On the other hand, there is still a high potential for the financial industry regarding modern payment products.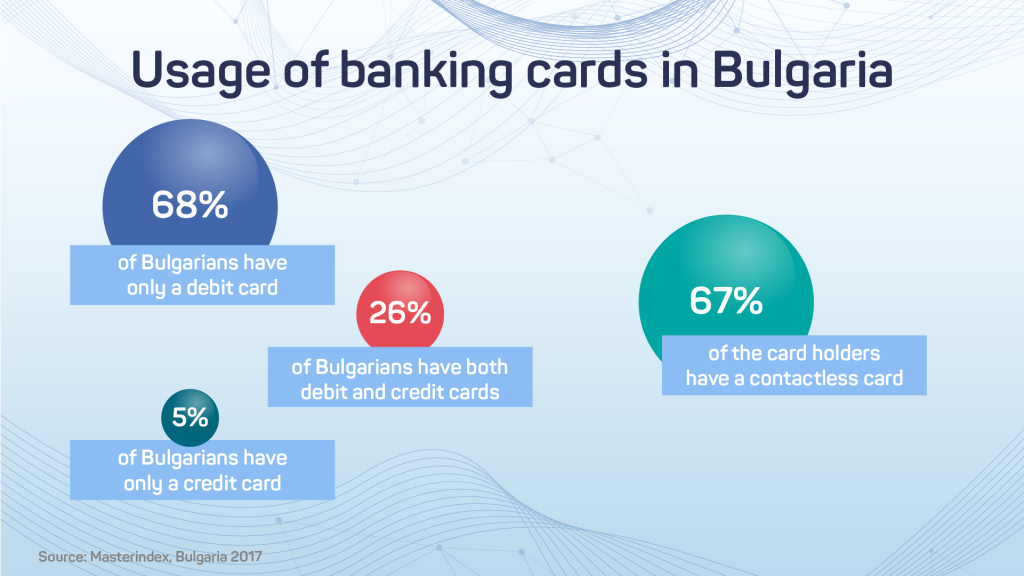 The usage of internet services within a country depends to a large extent on the inhabitants' age. While the postwar generation, called Baby Boomers, tend to have a not too positive stance towards the internet, Generation X is open to emails and text messages. The Millennials, also Generation Y, are highly influenced by the internet boom and therefore also familiar with social media such as facebook, Twitter and skype. It remains to be seen which internet services will be preferred by the so-called Generation Z, with its nickname Generation YouTube, integrating the digitization into daily life.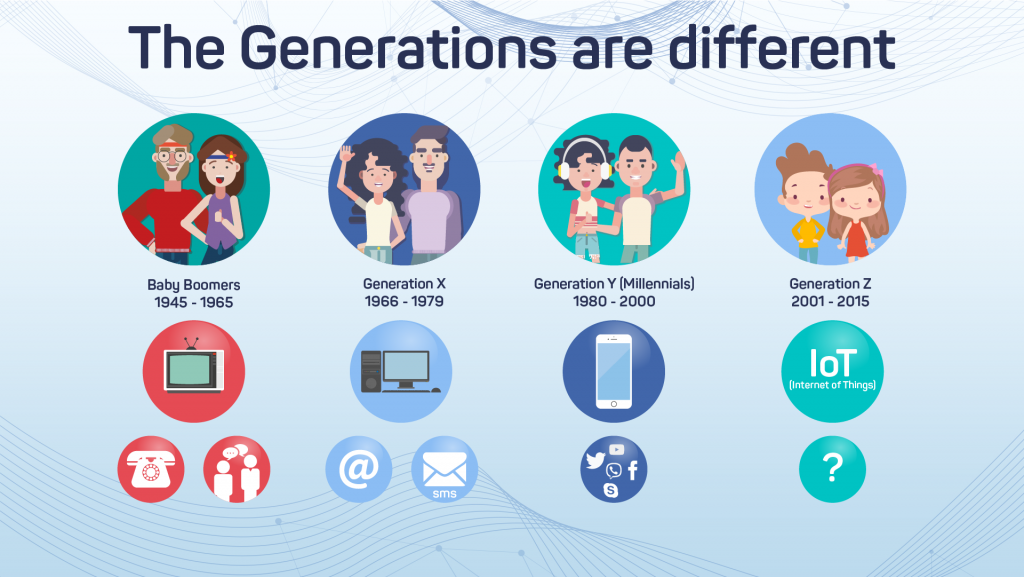 This generation split also affects the way how customers communicate with their banks. Older generations may stick to offline channels such as meeting a clerk or a relationship manager in person. Telephone banking and the usage of an ATM are part of the offline communication, as well. Younger generations, in contrast, tend to prefer online media using a variety of social media application on their PCs, notebooks and mobile phones.
In summary, Bulgaria is a country with more than 7 million inhabitants of which the majority uses the internet. As the young generation is quite internet-savvy the share of internet using people will increase over the years to come. Today however, using the internet for banking and payments is not yet widely spread in this market. Against the backdrop of the expectable rising internet usage, this situation offers a great potential for the financial industry.