By Sergey Kostyuchenko, CEO of Priorbank |
Sergey Kostyuchenko, CEO of Priorbank, was one of the contributors to the book "Business in Belarus: Recipe book" two years ago. In this book, twelve entrepreneurs give their advice and share their secret recipes for implementing ideas, having a good start, gaining confidence and making profit. In addition, the executives talk about their favorite dishes of Belarusian cuisine. Here is one of the recipes.
Mačanka with lamb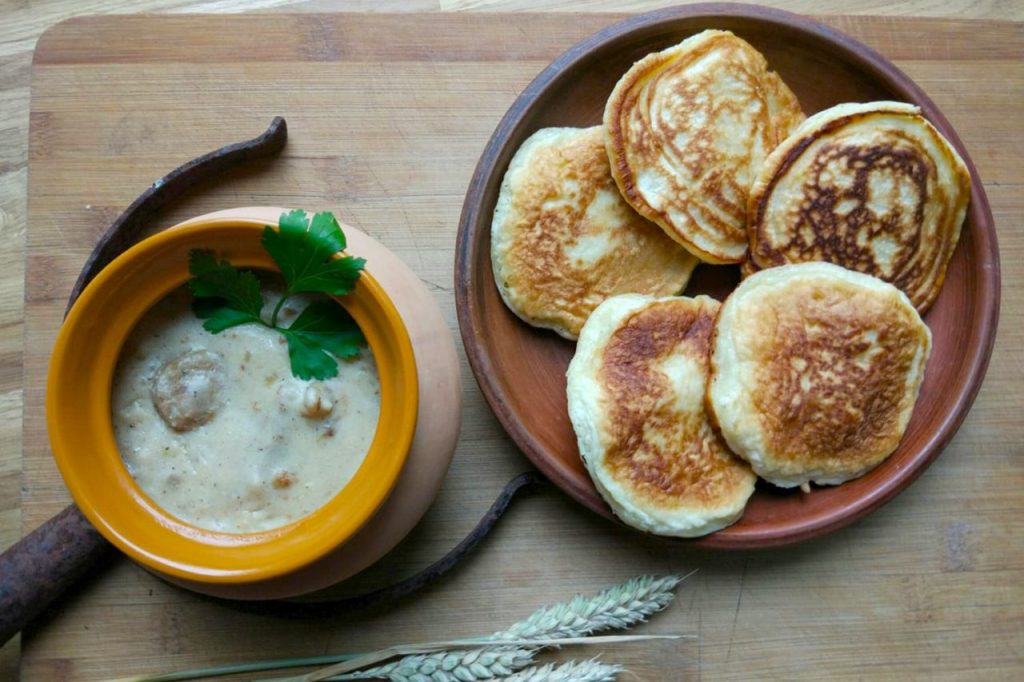 INGREDIENTS:
200 g rack of lamb
1 garlic clove
40 ml white wine
15 g flour
10 g butter
50 g fresh ceps, cut in long pieces
500 ml milk
Salt
Ground white pepper
Sunflower oil
Fresh thyme
PREPARATION
Season the lamb well with salt and freshly ground white pepper. Heat a large frying pan and add the oil. Once hot, place the lamb, add the garlic and thyme and fry on all sides until golden brown on top. Pour in the white wine and cover the frying pan, warm up for several minutes, and then remove from the heat.
Take the lamb out of the frying pan. Fry the ceps in the remaining oil and fat, add butter and flour, pour in wine, then milk, and stew until the mačanka thickens.
To serve, place the lamb in a warm bowl, pour in the hot mačanka, garnish with freshly chopped herbs and cranberries. Draniki, pancakes or other dishes to be dipped into are served separately.
Impress your friends with this stunning Belarusian mačanka!
[divider style="none"]
[/divider]
Maybe you are interested in…
[custom_posts template="one_third" effect="none" hide="summary" entry_ids="1563,1465,1291″]
[/custom_posts]