By Natalya Chernogorova and Vasily Pirogovsky, Priorbank Belarus |
Compared with other countries of the CEE region, the economic connectivity of China and Belarus is one of the highest. Diplomatic relations between China and Belarus have already been established in 1992. Over the time, Belarus has expanded its economic connection with China substantially. The trade volume between the countries almost tripled over the last ten years. But while exports to China (potash fertilizers, synthetic and natural yarn, components for vehicles) accounted for less than 3% of total exports, imports from China (largely plant and equipment, electronic components) increased fourfold, with the Chinese share of total imports expanding from 5% to 8%. Further, China is the 9th most important FDI partner of Belarus, with a quote of about 1.4 % of total inbound investments. This does not sound much, but compared to the overall CEE universe, it is uniquely high.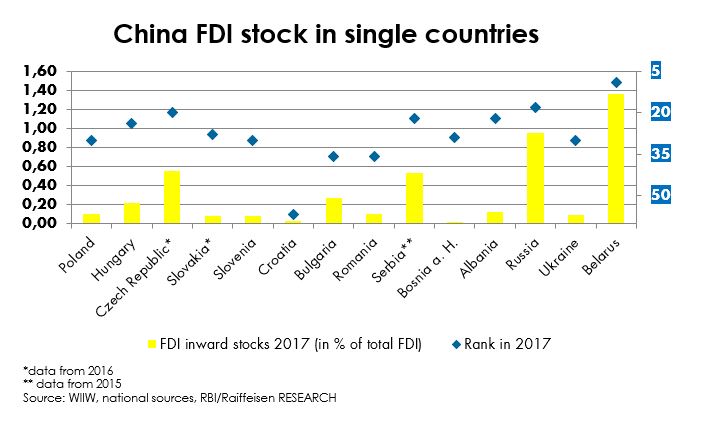 The cooperation with China is a strategic issue of the country's foreign policy.
Over the last ten years, China preferred bilateral intergovernmental credit agreements to finance joint projects like modernization of wood-working and cement plants, energy and transport infrastructure, residential and accommodation real estate. The total amount of loans (largely tied) extended over the last five years is estimated at roughly EUR 2 bn.
And thanks to its strategic location on the Eurasian land bridge and its proximity to most of the European markets, Belarus plays an important role in China's New Silk Road project.
The country is involved in transnational railway and road projects set to bridge China with European countries. One of the priority projects within the Belt and Road Initiative is the Belarus-China Industrial Park Great Stone set up in 2012 to implement projects in logistics, high-tech manufacturing, R&D in IT, pharmaceuticals industry and microbiology.
The Park is treated as a special territory with preferential tax regime until 2062, including exemptions from corporate income tax, VAT, real estate/land taxes and tax on dividends. Currently the Park hosts 35 residents, including Huawei, ZTE, China Merchants Group, etc., the amount of declared investments exceeds USD 1 bn. The volume of assimilated investments, though, remains at around USD 350 mn rather low so far.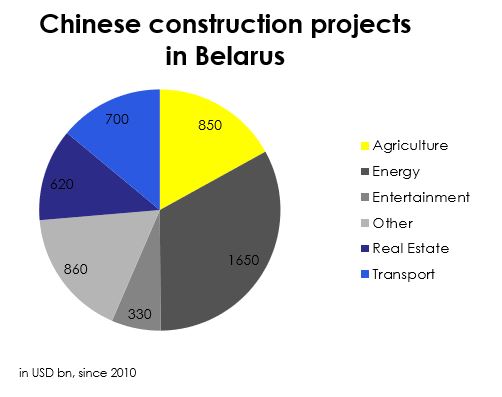 [divider style="none"]
[/divider]
Maybe you are interested in…
[custom_posts template="one_third" effect="none" hide="summary" entry_ids="1563,1616,1636″]
[/custom_posts]