Previously, Oliver Völkel and his colleagues from the Austrian law firm Stadler Völkel discussed cryptocurrencies from a private law perspective as well as coins and tokens from a capital markets law perspective. In this follow-up blog post on Discover CEE Oliver Völkel and Leyla Farahmandnia focus on anti-money laundering legislation and crypto currencies. Enjoy the read!
Anti-Money Laundering Legislation and Crypto Currencies
by Oliver Völkel & Leyla Farahmandnia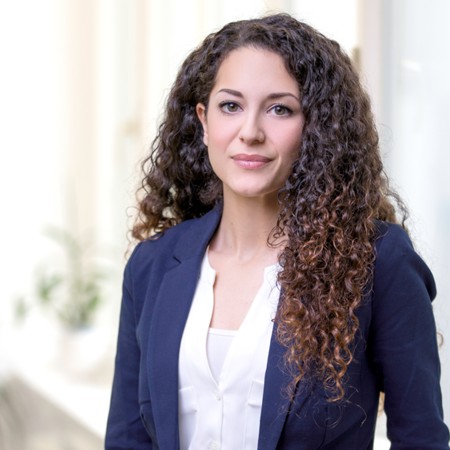 Anti-money laundering (AML) guidelines of the European Union refer to a set of procedures and measures designed to stop the practice of generating income through illegal actions. Since an EU directive cannot be applied directly, it must first be implemented into national law. In Austria money laundering as well as terrorist financing are subject to penalty (§§ 165 and 278d of the Austrian Criminal Code (StGB)).
Legal Framework on the EU-level and in Austria
In Austria, the 4th AML-Directive had to be implemented into national law by June 2017. Pursuant to Article 2 of the Directive, it aims to regulate certain key players that are likely to be confronted with money laundering cases. In particular, the following are covered: credit institutions, financial institutions, auditors, external accountants and tax advisors, notaries and other independent legal professionals, trust or company service providers, estate agents. Additionally, also anybody trading in goods is covered, however, only to the extent that payments are made or received in cash in an amount of EUR 10,000 or more. Last but not least, providers of gambling services are also covered.
The update of the 4th AML-Directive (also known as the 5th AML-Directive) will extend its scope to persons enabling access to virtual currencies—so called gate keepers— in particular virtual currency exchange platforms and wallet providers. However, as of today, it is yet unclear when the updated Directive will enter into force. This does not mean, however, that there are no AML-provisions applicable to virtual currencies in Austria today, as a closer look at the Austrian Trade Act reveals.
Dealing with Coins and Tokens is a trade in the sense of the Trade Act
The scope of the Austrian Trade Act is set out in its § 1. It provides that all professional activities are covered by the Act if they are carried out independently, regularly and with the intent of profit earning. Furthermore, such activities may not be prohibited by law or explicitly excluded from the scope of the Act. If these conditions are fulfilled, the Austrian Trade Act applies.
The Austrian Trade Act provides for certain activities that are excluded from the scope of the Act. The respective provisions are found in § 2 to § 4. Especially in terms of Tokens, § 2 para (14) of the Act could be relevant. This provision excludes certain activities in the banking and securities field, also insurance companies, e-money institutions and payment institutions. As we have discussed above, Tokens may qualify as securities—potentially also as other financial instruments—which would mean that dealing with these Tokens would be covered by other laws.
One particularly relevant activity that may be covered by the Austrian Trade Act is the trading in cryptocurrencies, i.e., their purchasing and selling. We are of the opinion, that Coins and also some Tokens may very well be subject of trade in the sense of the Austrian Trade Act. This would mean that the Austrian Trade Act is applicable to the trading of cryptocurrencies—which brings us back to the implementation of the 4th AML-Directive. Provided that payments are made or received in cash in an amount of EUR 10,000 or more, traders in cryptocurrencies have to comply with the regulations to prevent money laundering and terrorist financing which are set out in § 365m1 of the Austrian Trade Act. So even without the updated AML-Directive, Austria already provides for KYC and AML-rules for some crypto dealers.