By Ivana Matić, Women in Adria |
Want a better work-life balance? You see some of your friends who have left the corporate world and started their own business lying on the beach playing with their kids while you are stuck in the office doing useless paperwork?
You think you just need to decide one day, and you will finally be free?
I must disappoint you, nothing is as it seems. I can tell you from my experience. And I will tell you the truth relentlessly.
1. Have you tried to be a corporate entrepreneur?
I know many women who want their companies to be more efficient, to better serve their customers, to develop new products for them. They pitch, push, knock on closed doors but they don't give up, just like entrepreneurs. They wait for the perfect moment and go for it until they get what they want. If we didn't have entrepreneurs in corporate or public sector, there would also be no progress in our economies. Croatia is the only country in Balkans and probably Europe where a bank, Raiffeisen bank, has a program for women entrepreneurs. The program was developed by women that didn't give up, pushed and knocked on doors until they opened.
2. There is no work-life balance, there is only work
… for at least five years. I gave birth to my third child at the same time as I started my business. My oldest daughter was in school and the middle one in daycare. Since we have an apartment by the coast, it was best that we are there during the summer. I was at the beach every day, my Instagram feed was perfect. But I was going crazy… I was alone, my mom was with us part of the time, my husband when he was on vacation. I worked every day while the kids were there. Sometimes there were not three of them, but five, including neighbors… I had to prepare the meals too, buy groceries…. and then after 4 we would go to the beach for two hours. Every night I would lie in bed and fall asleep within a minute…. So don't believe everything you see on Instagram.
3. Probably nobody will understand you
Your family, your friends, at least most of them will be in shock that you are leaving your job, your position, your benefits and going somewhere unknown. You need to find your tribe, other entrepreneurs. For women, role models are crucial, so find women entrepreneurs network, there you will find complete understanding of what are you going through.
4. You will not only work with people you like
… for at least five years. You want to be able to choose with whom and how you will work. It's your business, your decisions. Yes, but it's not like that in the beginning. At first, you will be happy to work with anybody.
5. Nobody knows you or your company
For example, if you work for Coca-Cola, you send an email with your signature and you get a response. If you call people and ask for a meeting, you get a meeting. When you start your own business, no one knows who you are, even if you send emails to people you know. Things are tough in the beginning. It took me three years to make a call, introduce myself and person on the other side knows who I am. It's very important that you put yourself out there, grow your personal brand. People buy from people and that is your advantage compared to Coca-Cola. As an interesting (female) entrepreneur, you sometimes even get free press coverage, while Coca-Cola has to pay for everything. Use that, maybe you don't need it, but your business does!
6. You actually need processes and procedures
… from day one. You run from your corporate job and its bureaucracy. But the truth is, your company needs processes and procedures from the first day. If you don't have them, it will be a mess with just you and your first employee. I can tell you that your corporate experience will be great know-how for developing simple procedures for your small business.
7. Home office is not actually the best place to work
I know it's nice to be at home during daylight. We at Women in Adria say that home office is a women entrepreneurship incubator. Many successful women owned businesses started in the kitchen or bedroom. But your home office can cost you serious burnout because you are working 24/7, cooking, emailing, breastfeeding and writing proposals… So, as soon as you can afford it, rent an office, it will accelerate your business.
I'm sure these tips will arm you for your plans. And I can tell you that the decision to start my own business was spot on for me. Pursue your dream – even if there are setbacks. Good luck!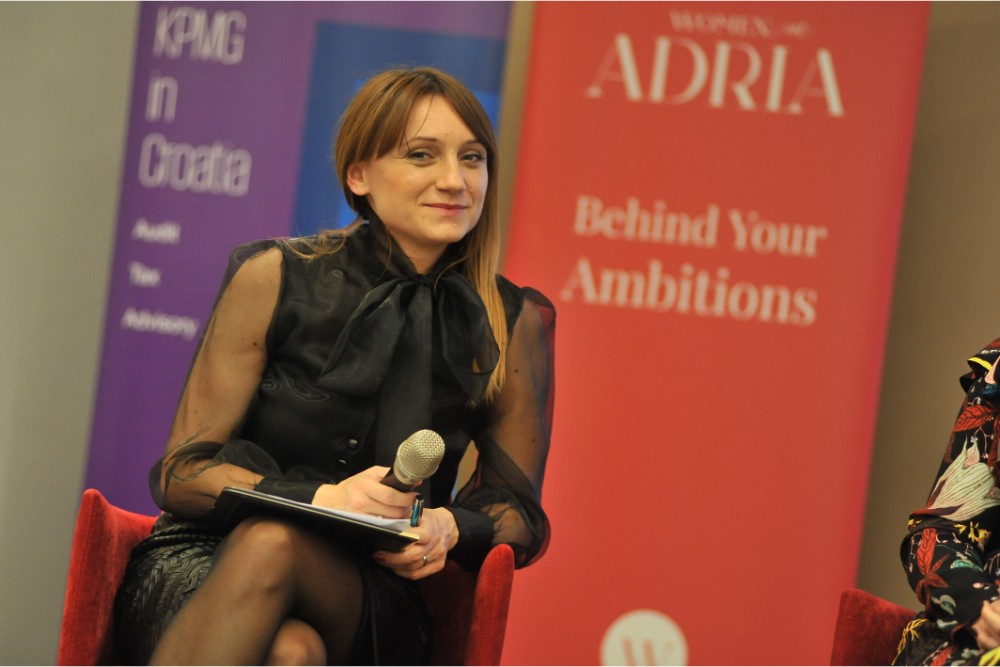 Ivana Matić
CEO of Women in Adria
Before starting her business, for almost ten years, she worked in Big4 audit and consulting companies that prepared her well for the big step outside my comfort zone. She's been outside the comfort zone since day one of her business and thinks that's great.
Women in Adria is a network empowering women to change the world. They stand behind women's ambitions, whether they are in the public sector, the corporate world or starting and growing their own business.