By Benedikta Schlange, RBI |
In this article we introduce you to five innovative start-ups from Central and Eastern Europe. From growing your own vegetables to a personal trainer experience for your home, it's all covered. Find out what interesting ideas Central and Eastern Europe has to offer you.

DevopOne, Bulgaria
Top talents for big corporations
DevopOne is a Bulgarian company that aims to bring the top 1 per cent talent to big corporations. The company unlocks the European market to talent from smaller and not so well-developed countries. In other words, DevopOne wants to help people get paid exactly what they are worth and not be held back by their local average pay-rate.
During those testing times, everyone is turning to remote working, with countries like Germany, France or Italy protecting the employee's right to work from home by law. All of this opens tremendous opportunities that were hard to find before, and no one is being held back by their place of residence anymore.
DevopONE chose Bulgaria as a base because they saw the giant potential with local talent and the growing startup ecosystem. Located at the crossroads of Europe, the country offers a great opportunity to have a strong local presence and continues to grow exponentially.
The Digital Workspace, or how remote work leads to a workplace meritocracy by putting skills above location, is creating better opportunities for people in Central and Eastern Europe, especially in Bulgaria.
DevopOne is growing fast with successful partnerships across Europe, most notably with some of the largest German DAX companies.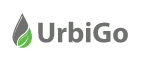 UrbiGo, Serbia
You don't need a green thumb to grow your own vegetables!
Anja and Aleksandar Varnicic, Predrag Gajic and Milan Trajkovic founded the green-tech startup "UrbiGo" 2017 in Serbia. They decided to make gardening fun and easy for urban millennials. Especially for those with a lack of "green thumb", time or space. Having witnessed the challenges of an intensive urbanization and overpopulation in cities that led to a gradual shrinkage of green areas, these founders created the first true App enabled Wi-Fi garden that grows herbs (Basil, Lavender, Lemon Balm etc.) or miniature vegetables (Baby lettuce , Spinach, Aragula) at home. Once customers buy the UrbiGo starter pack they receive a UrbiGo device and four recyclable plant capsules. After instaling UrbiGo and downloading free UrbiGo app, they can water and nurture their mini garden via mobile phone, on the go, and get many useful tips, tricks and recipes how to use their plants.That makes this "gadget" quite entertaining, because on one hand, it's about growing your own healthy ingredients in a healthy way, and on the other, adjusting latest smart gardening tech to small scale and every urban home.

Fittonic, Belarus
Fitness from home
Especially in these times when you can't go to the gym and must exercise at home, Fittonic is a real gamechanger. Fittonic brings the personal trainer experience to your home. Say goodbye to sports injuries and hello to proper posture. How it works? It's simple: a fitness coach records a training video with ten correct and ten incorrect repetitions. The coach uploads the video to the Fittonic Studio. The studio processes the video in the cloud and generates neutral network data. The exercise becomes available in the app and subscribers can start experiencing the new personalized session from the coach. Using a specialized computer vision AI, Fittonic tells you in real time if you have incorrect posture and how to change it. The technology counts your repetitions and your mistakes. The achievements can be shared directly through the app on your social networks. Nikolai is a Serial Entrepreneur in Computer Vision. Nikolas has co-founded IREX AI Platform for Smart Cities and Fittonic AI-powered Fitness Coach. Nikolai the founder has developed image processing algorithms and obtained patents for various companies. He holds a PhD in Chaos Theory/Cryptography and has authored 50+ publications. As a private investor, Nikolai has been involved in six M&A transactions, including Playtika and Viber.
Billon, Poland
Cheaper, faster and simpler – blockchain makes it all possible
Billon from the UK and Poland created a high-performance Distributed Ledger Technology (DLT) system unifying national currency transactions, documents on the blockchain and identity management into a single platform. The advantages for customers are faster clearing & settlement. A 24/7 availability of transfers (incl. clearing & settlement). A huge cost saving potential on blockchain infrastructure compared to the current settlement process (due to lower settlement costs, streamlined liquidity management, reduced reconciliation). And 'smart money' – payment associated with exchange of data and metadata leading to innovated business processes.
kompany, Austria
Know your customer made easy
kompany is the leading RegTech platform for Global Business Verification and Business KYC (KYB). Their global network provides real-time access to commercial registers and financial and tax authorities in more than 200 countries and jurisdictions, covering over 110 million companies. The register network, and kompany's four product lines (including its API and shareholder identification tool UBO discovery) help financial institutions, payment service providers, insurers and other regulated companies to automate their due diligence processes and meet the requirements of the latest anti-money laundering regulations. Based in Vienna, Austria, kompany is a government licensed clearing house and official distributor for commercial registers in many countries around the world.
Maybe you are interested in…
[custom_posts template="one_third" effect="none" hide="summary" entry_ids="3917,3938″]
[/custom_posts]